It was late August as hundreds of community members, family friends and fellow officers gathered at Sevier Heights Baptist Church in South Knoxville to remember fallen officer Kenny Moats.
Just a week earlier, the 32-year-old Maryville Police Department veteran died in the line of duty in what authorities say was a pre-meditated ambush.
"Kenny Moats died the same way he lived - all out, stubborn, determined and for other people," said Blount County Sheriff's Office Chaplain Brad Bryant during the service. "The Bible says there is no greater love than a man that will lay down his life for his friends. According to that scripture, Kenny lived out the example of the greatest love."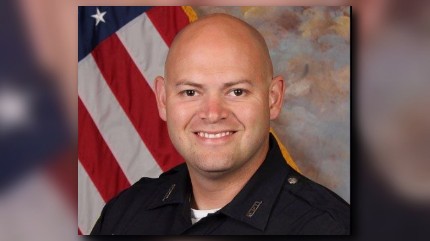 Moats wasn't the only East Tennessean whose life was tragically cut short in 2016
A Central High School cheerleader died in her sleep in November from a gunshot allegedly fired by her ex-boyfriend
A mother and father were brutally murdered after Thanksgiving in what authorities say was one of the "most evil" and disturbing crime scenes they've ever investigated.
And a 12-year-old got caught in the crossfire of a gang-related shooting.
WBIR 10News looks back at some of the biggest crimes to hit the region. They include violence, white collar crime and potential fraud.
'ABOVE AND BEYOND THE CALL OF DUTY'
The Maryville Police Department posthumously awarded Moats the Medal of Valor - the highest decoration a police officer can receive.
Maryville Police Chief Tony Crisp said the nine-year veteran demonstrated an "extraordinary act of courage under dangerous circumstances and gallantly and heroically given his life in the service of the city of Maryville and the community of Blount County.
"(He) exemplified the behavior above and beyond the call of duty. Officer Moats' actions and selfless sacrifice brings great honor upon himself and holds true to the highest traditions and expectations of the Maryville Police Department," Crisp said.
Video: Watch the funeral procession
The chief added: "Officer Moats was a dedicated husband, devoted father, son, friend and police officer who served his community for the past nine-and-a-half years with dignity and pride. Thank you for your service, 156, this will be your final call."
The community outpouring was strong.
The procession for Moats' funeral was led by dozens of officers on motorcycles. The hearse carrying Moats' body was followed by a long line of police cars from several area departments. The procession took roughly 30 minutes in some places to pass.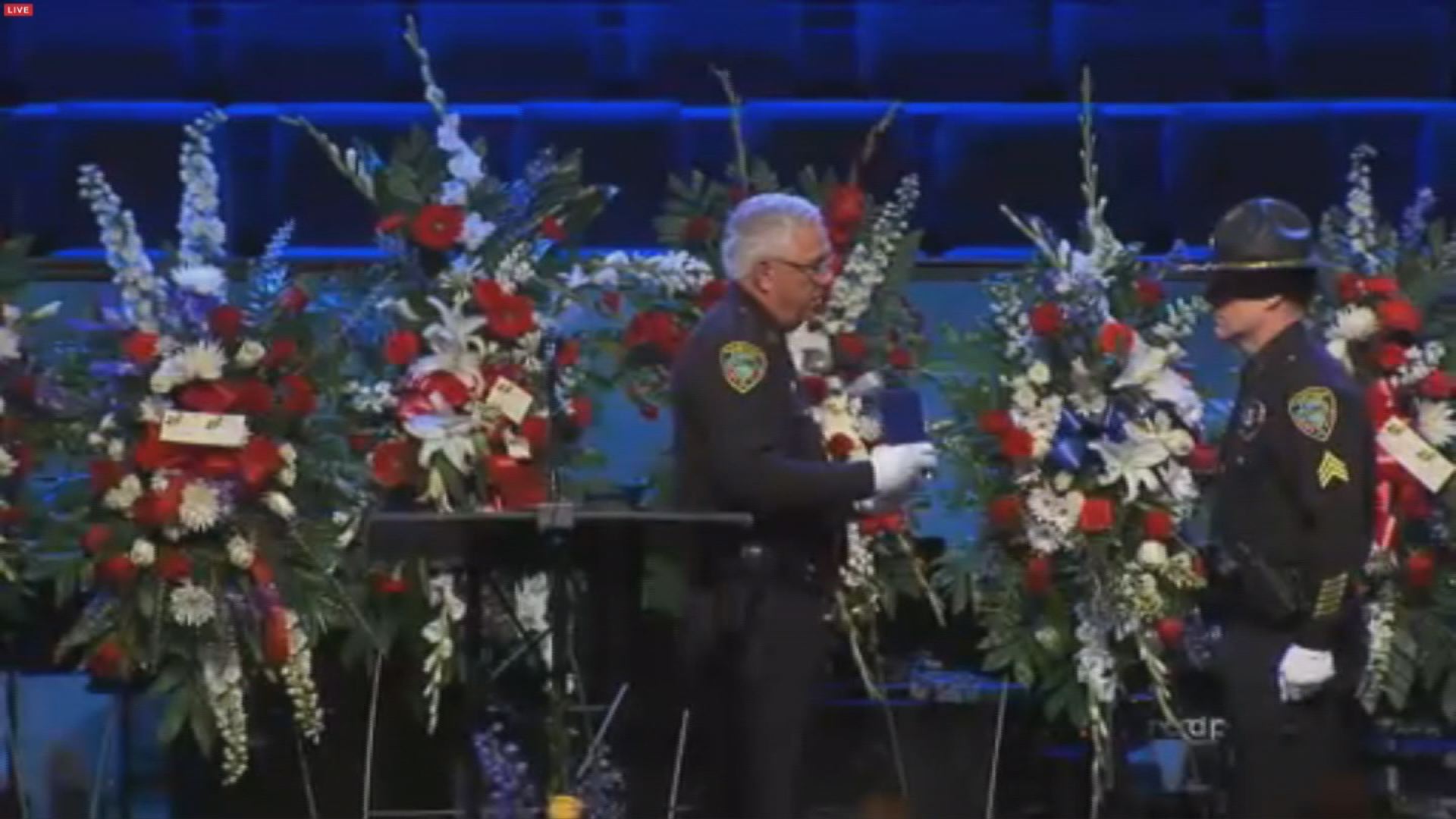 In addition, a Blount County sporting goods shop has printed and sold thousands of T-shirts to raise $40,000 for the family of Maryville police officer Kenny Moats.
The owner of Pokey's and Sports said people buying the shirts online and crossing state lines helped boost sales.
Also, in mid-September more than 300 bikers and hundreds of others showed up at the Smoky Mountain Harley-Davidson dealership in Maryville for a memorial ride and benefit concert.
Blount County authorities say Brian K. Stalans, who is charged in Moats' killing, was setting up law enforcement "for an ambush."
Stalans, 44, faces five charges including capital murder.
Authorities allege that he shot and killed Moats when Moats and another officer responded to an Aug. 25 domestic violence incident at Stalans' house on Kerrway Lane.
According to the Sheriff's Office, investigators found a letter at Stalans' house after the shooting in which he blamed family as well as Blount County authorities "for his problems."
'ALL I CAN DO IS LET GOD DEAL WITH IT'
The family of Jajuan Latham said goodbye to the 12-year-old after he died in surgery as doctors tried to save him from a gang-related shooting.
Latham, a bystander, was shot in mid-April as he sat in his father's vehicle at Danny Mayfield Park in Mechanicsville.
"I'm like any parent would feel right now. I'm hurt. All I can do is let God deal with it," said Jajuan's father Hubert Latham.
Jajuan's last night was one filled with fun.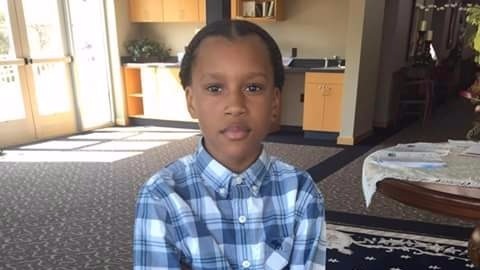 "You know we had a good time. He got to meet Allen Iverson and Bobby Maze and a couple other guys that played at UT," Hubert Latham said.
Latham took his son to the Bobby Maze celebrity basketball game. The game honored Jajuan's cousin and idol, Zaevion Dobson, who died shielding his friends from gunfire in another gang-related shooting.
Related: Community holds candlelight memorial to honor Jajuan Latham
Resources: Stop the Violence
The father and son then went to the Mechanicsville neighborhood to pick up a friend before heading to the movies, but that's where a three-minute pit stop changed his life.
"All I heard was gunshots. I looked in the back to see if my son was okay and he, he wasn't moving. So I picked him up and all I saw was blood. So, I rushed him to the hospital," Hubert Latham said.
Authorities so far have not charged anyone for Latham's death, but they did take Marquez Billingsley into custody and charged him with aggravated robbery, aggravated assault and carjacking.
Authorities have called Billingsley a "person of interest" in the shooting.
'WIN FOR EM'
In November, according to authorities, 18-year-old William Riley Gaul crept into the North Knoxville backyard where his ex-girlfriend lived and fired a shot from a 9 mm pistol before jumping a 6-foot tall fence and firing again.
At least one of the bullets struck and killed Emma Walker, a 16-year Central High School cheerleader who was asleep at the time, authorities said.
More: Family remembers Emma Walker
More: Cheerleader's killer knew just what he was doing
Gaul, a Maryville College football player, was charged with first-degree murder.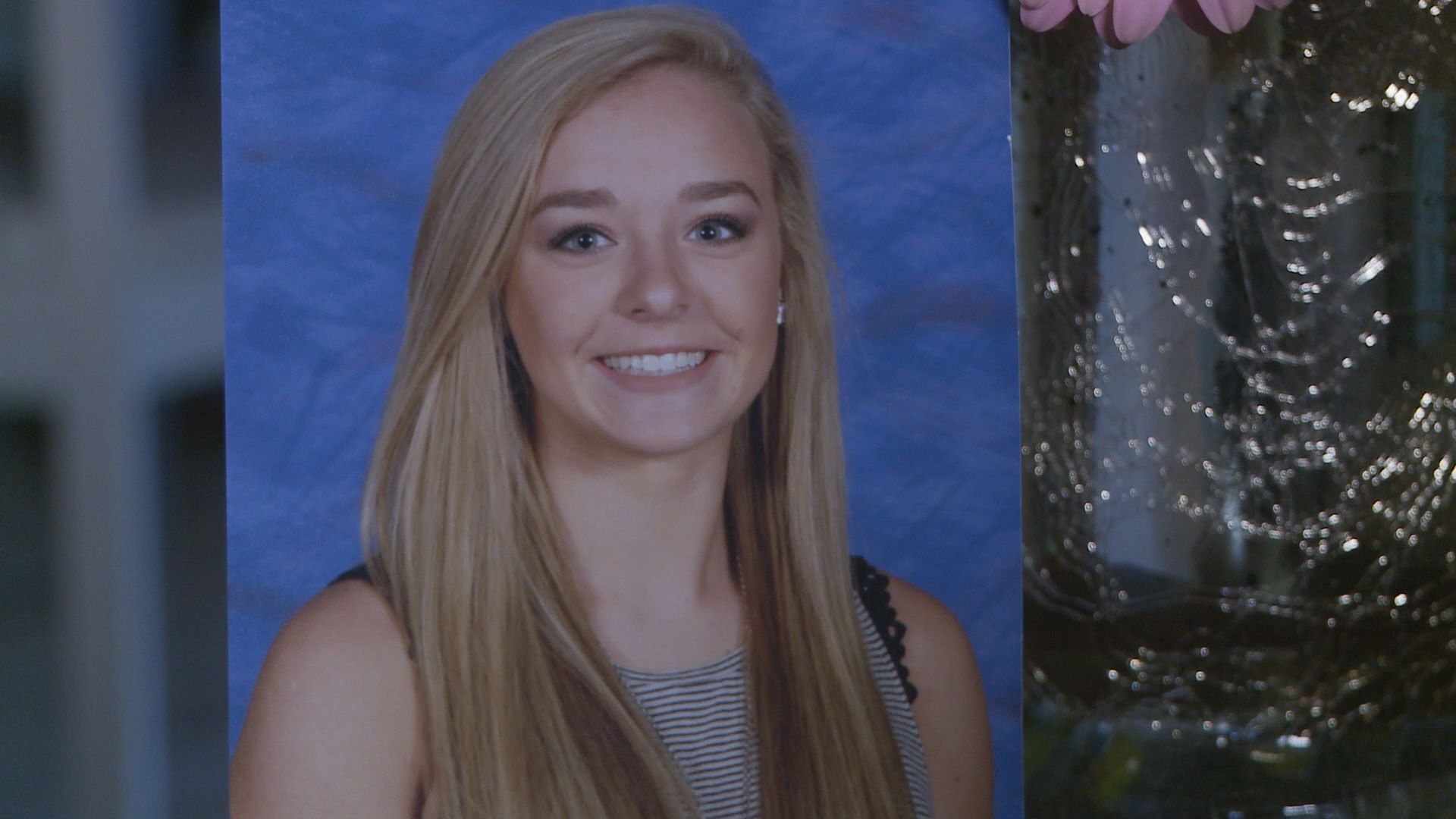 Officials say Gaul and Walker dated for about two years but had "a tumultuous, off again, on again relationship." She had broken up with him two weeks prior to the Nov. 21 shooting.
Friends and family celebrated Walker's life days after she died, paying tribute during a semifinal game against Marshall County in Lewisburg, Tenn.
Before kickoff, players ran through a giant paper banner that proclaimed "Win for Em."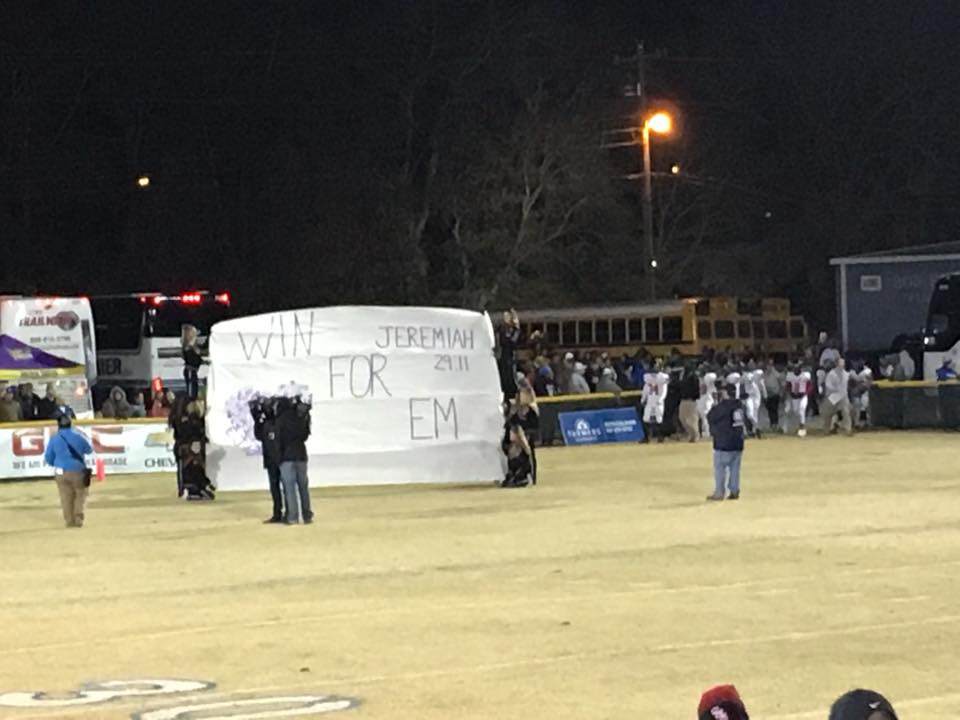 Central's cheer team, of which Emma was a member, set flowers around a megaphone at the game and wore purple armbands in her memory.
The student section also wore purple in tribute to her.
'PURE EVIL'
At the end of November, authorities took a Louisiana man into custody in connection with the grisly slaying of his parents who were found mutilated in their West Knox County home.
Joel Michael Guy Jr., 28, was charged with two counts of first-degree murder in the death of Lisa and Joel Guy Sr.
"Both suffered multiple, vicious stab wounds as well as dismemberment," said Michael MacLean, a major with the Knox County Sheriff's Office.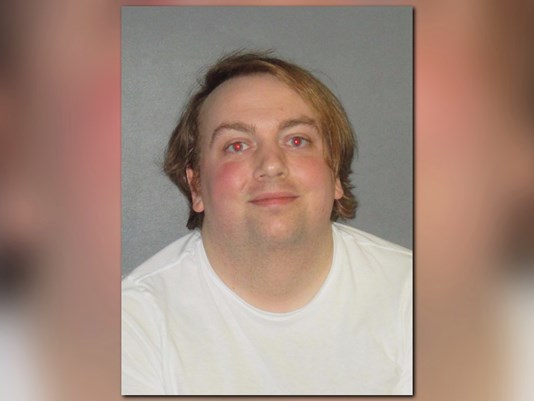 It's believed Guy came home for Thanksgiving and that an argument broke out over money.
MacLean called the crime scene "gruesome" and said remains were found throughout the house. He added that some remains were placed in a homemade acid-based solution that included bleach and sewer cleaners, in an attempt to get rid of the evidence.
"It would be described as horrific - a very gruesome crime scene," said MacLean, adding that there was no indication why the remains were scattered.
Signs indicate that they did put up a struggle, said MacLean.
He added that officials believe Guy stayed in the house after the bodies were dismembered.
FBI agents in Baton Rouge, La., arrested Guy in a coordinated effort with Louisiana authorities, according to the FBI.
The Baton Rouge Sheriff's Office is currently holding Guy. He's listed there as a fugitive out of Knox County.
MacLean said Guy, who is a college student in Baton Rouge, hasn't said why he allegedly killed his parents but he needed money and he met with his parents on Thanksgiving to talk about it.
'HEROES' RESCUE GIRL
The public this past spring hailed two local men as heroes after they found a missing Rogersville girl in the remote parts of Hawkins County and held her alleged kidnapper at gunpoint until authorities took him into custody.
The move ended a week-long nationwide search.
Donnie Lawson and Stewart Franklin found the girl and Gary Simpson on May 12 on Clinch Mountain. They were located in a rural area with very limited cell phone service that was accessible only by four-wheeler.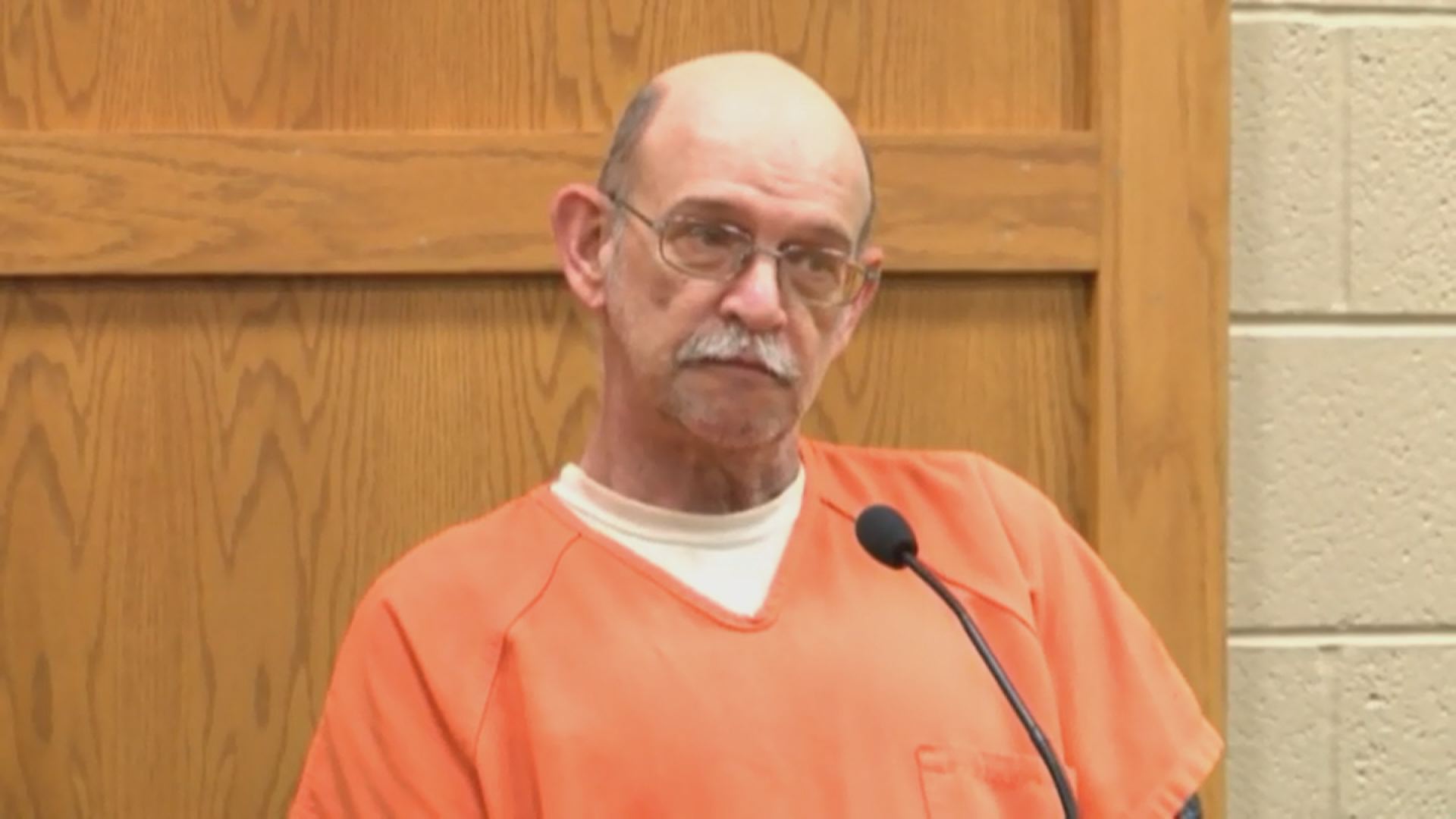 Authorities charged Simpson with two counts of rape of a child, three counts of aggravated sexual battery, one count of custodial interference and one count of aggravated kidnapping.
The girl appeared to be OK but was being taken to a hospital to be checked out. The sheriff told 10News that she was actually playing at the hospital and appeared to be in good spirits.
Franklin and Lawson were part of a group of four men who'd scoured the back roads and rural properties of Hawkins County for almost a week.
Carpenter at the time wouldn't take credit.
"I'm no hero," he told 10News. "I'm an old country boy, raise cattle."
He said he was inspired to start the search in part because of the girl's resemblance to his own granddaughter.
"If this was her, I'd want every one of you all out there looking for her," he said.
The men donated a reward for finding the girl to a charity.
Simpson, who is in jail, has a $1 million bond.
INDICTMENTS LONG TIME COMING
In February, a federal grand jury indicted eight former and current Pilot Flying J employees – including the company's former president – for their alleged roles in a diesel fuel rebate scheme that authorities say helped line their own pockets and enrich the nation's largest chain of truck stops and travel centers.
Observers called it East Tennessee's largest scandal since the 1983 Butcher banking empire failure that saw 27 banks collapse under the weight of unsecured loans and debt tied to phony corporations.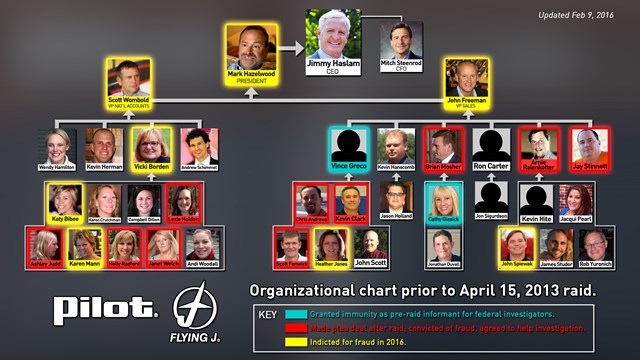 The indictments came almost three years after dozens of FBI and Internal Revenue Service agents raided Pilot's West Knoxville headquarters and several other nearby offices, seizing thousands of documents and copying computer hard drives.
At the top of the list was 59-year-old Mark Hazelwood, the company's former president.
Others include: Scott "Scooter" Wombold, vice president of national accounts, and John 'Stick" Freeman, former vice president of sales; account rep Katy Bibee; account rep Heather Jones; Vicki Borden, director of wholesale and inside sales; Karen Mann, regional account representative; and John Spiewak, regional sales manager in Ohio.
READ: Indictment of 8 employees
MORE: History & timeline of Pilot Flying J investigation
RELATED: Quiet for months, then suddenly charges against major players
The defendants all pleaded not guilty. They go to trial in October 2017.
Pilot-Flying J CEO James "Jimmy" Haslam III, an East Tennessee philanthropist and owner of the Cleveland Browns football team, was not charged. He has maintained that he did nothing wrong and knew nothing about what the others allegedly did.
Pilot employees since at least 2008 crafted a multimillion-dollar scheme to drive up profits, bump off the competition and increase commissions for its sales representatives and executives, according to federal documents.
They're accused of preying on trucking companies, particularly those the executives deemed too unsophisticated to notice or those who spoke English as a second language.
VIDEO: History of Pilot Flying J investigation
Pilot, the nation's eighth-largest privately held firm, does business with roughly 3,300 companies and serves more than 1.3 million customers daily. It also employs 26,000 and has more than 650 properties throughout the United States and Canada.
As of now, 10 people have pleaded guilty in U.S. District Court in Knoxville to various charges related to mail fraud and wire fraud. All agreed to testify against others in the case.
In July 2014, the company agreed to cooperate with the ongoing criminal investigation into diesel fuel rebate fraud, and pay a $92 million penalty over the next two years.
In 2013, the company reached an $85 million civil settlement with dozens of trucking companies, but six opted out of the settlement. It recently asked a federal judge to dismiss the lawsuits filed against it by five of them.
CLAIMS DON'T ADD UP
The 10News investigative team also spent part of the year looking into allegations that some people and their events weren't what they claimed.
In March, state and local prosecutors took note of a series of WBIR stories that looked into a Knoxville-based company and the black tie fundraiser it held in November 2015 that was supposed to benefit the Wounded Warrior Project but didn't.
Both the Tennessee Secretary of State's Office and the Knox County District Attorney General's Office told 10News they're still investigating the matter.
The charity event – dubbed the "Knoxville Spirit of Thanksgiving Celebrity Black Tie Masquerade" – was hosted by husband and wife team Kevin and Samantha Gandy and a company they call KSS Productions, LLC.
The Gandys promised to donate at least $20,000 of the proceeds to the WWP but never did.
MORE: Trace Adkins cancels appearance at Knoxville celebrity fundraiser
MORE: Other celebrities withdraw from Knoxville fundraiser
MORE: Marine, friends want refund from celebrity fundraiser to help Wounded Warrior Project
WBIR began looking into the Nov. 22, 2015 black tie masquerade after KSS Productions, LLC announced that country music star Trace Adkins would perform at the event – despite being booked in another state on the same day.
The Gandys continued to advertise Adkins' appearance, even after learning he wouldn't be there, WBIR revealed.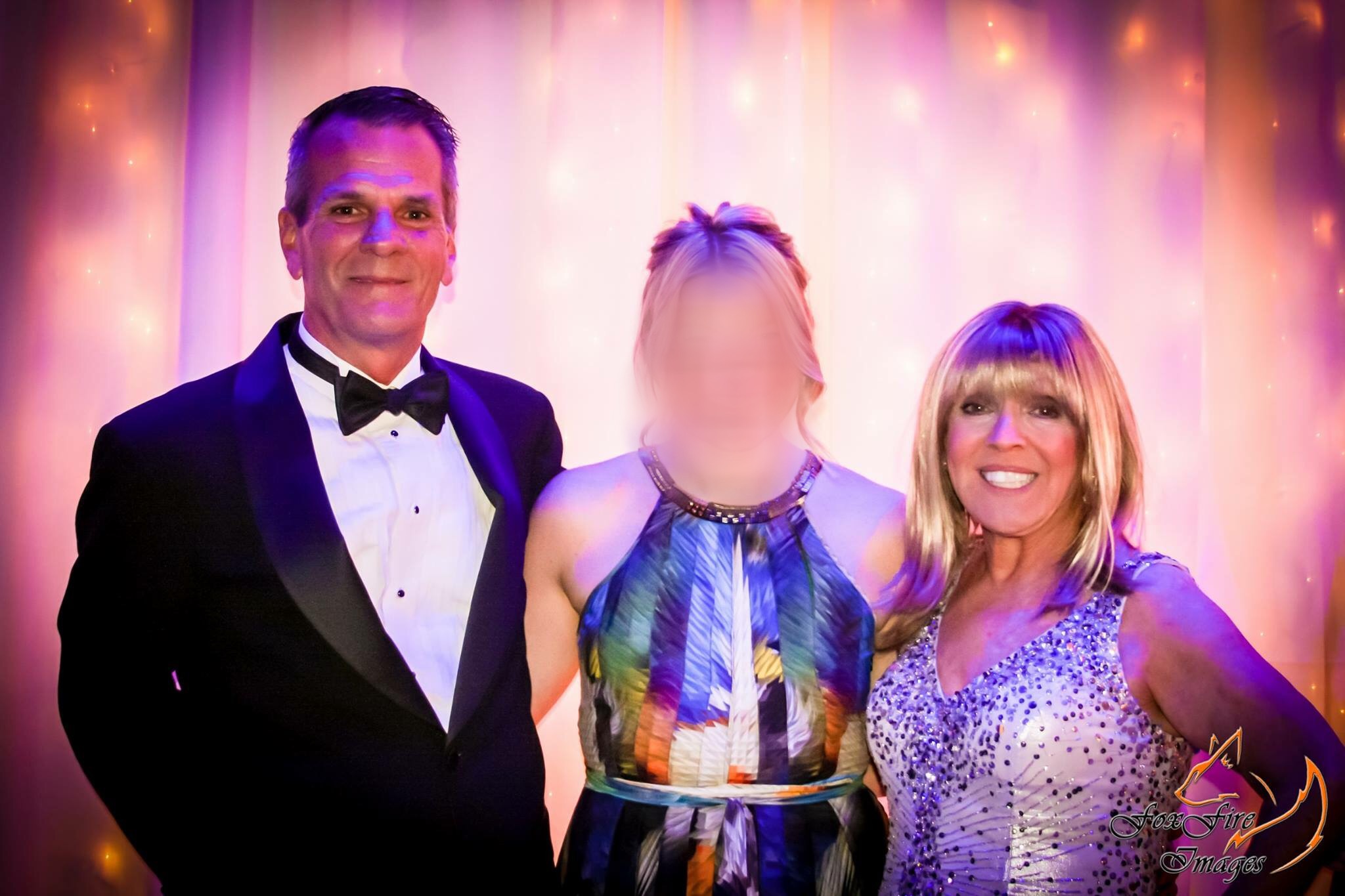 Days after the story ran, a number of actors, local celebrities and media personalities dropped out of the event, citing doubts about its organizers.
In addition, a number of ticketholders also asked the Gandys to reimburse them, questioning the hosts' integrity and wondering just how much money they would actually donate to the Wounded Warrior Project.
The fundraiser went on as scheduled with actor John Amos and country singer Jimmy Charles headlining.
Afterward, a number of people close to the event told WBIR 10news that they never received a tax deductible receipt because KSS is not set up as a non-profit. The Gandys promised to give such receipts to those who purchased tickets to the event.
A company registered under the Division of Charitable Solicitations and Gaming is required to submit proper tax forms each year to the Secretary of State's Office. The organization also must tell the state when it will raise money and submit examples of campaign literature to the state for review.
KSS did none of this.
In April, the I-Team revealed community doubts about a Sweetwater woman's claims that she had Stage IV pancreatic cancer and only a few weeks to live.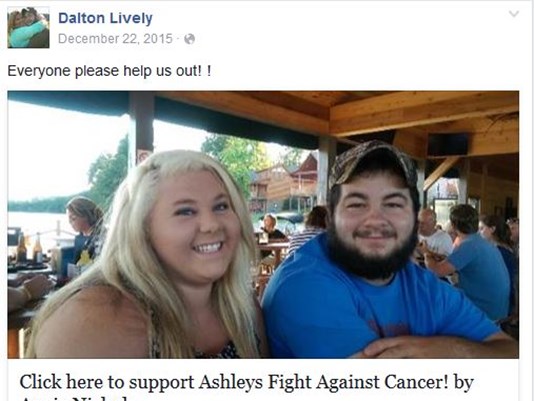 The story, published in April, prompted a confession from 20-year-old Ashley Lively to family member and authorities.
Deputies later charged her with felony theft.
MORE: East Tennessee woman admits faking cancer
Her initial claims earlier in the year garnered support throughout the region as communities held fundraisers, sold T-shirts and launched a GoFundMe campaign.
But her tale began to unravel as the money was spent on trips to the beach and a new car.
Officials aren't exactly sure just how much she received, but suspect it's somewhere north of $10,000.
"People who didn't have money to give gave to her," said Brittany Morrow, who held a private event for Lively and 100 of her family and friends at Steekee Elementary School in Loudon. "I initially gave her the benefit of the doubt but then I stopped facilitating donations for her."
Lively, who claimed she lied because she was depressed has a court appearance scheduled for late January.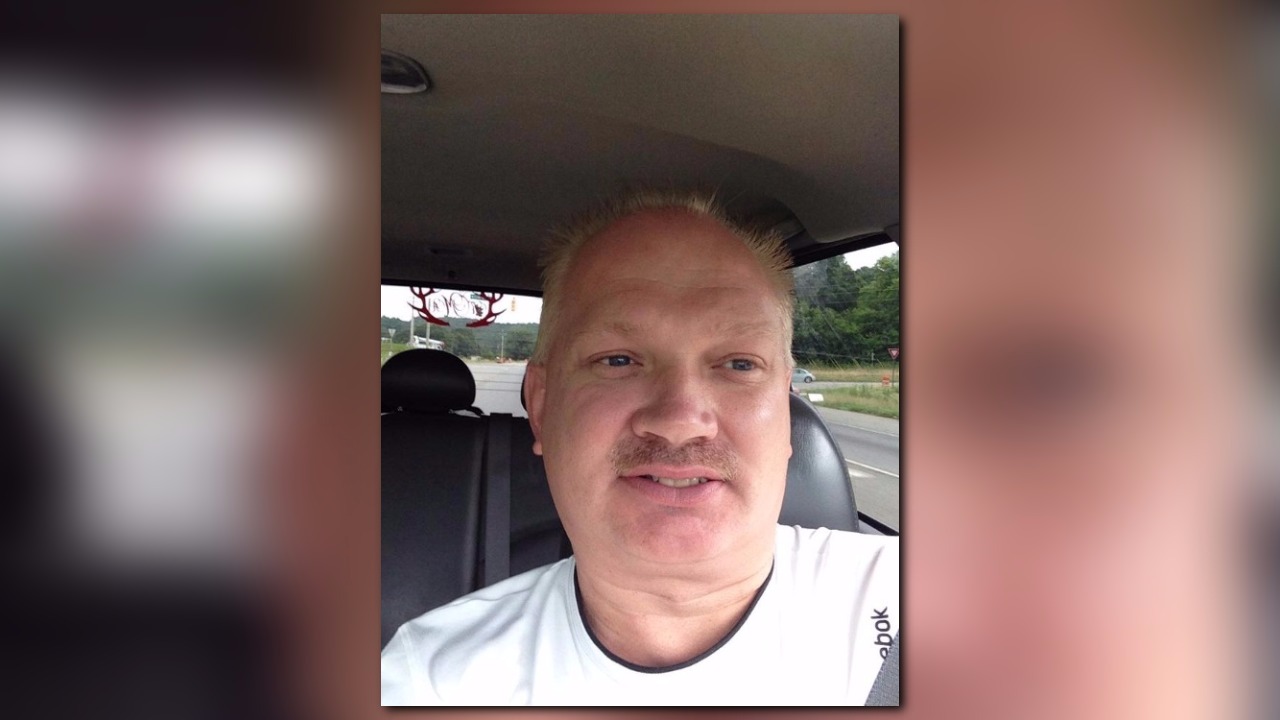 In May, a Georgia man began seeking corporate sponsorships for a "fun-filled" summer event at Knoxville's World's Fair Park.
But, reporters discovered that 46-year-old Jeff Manders has a history of fraud, theft and forgery convictions dating back decades. His criminal career also included long stints behind bars.
MORE: 'Kids Summer Kick-Off' canceled following 10News Investigation into organizer's history
In early May, he tried to raise some $30,000 for a two-day event he claimed would benefit East Tennessee children.
After WBIR aired the story, the Knoxville Police Department began looking into the matter and Manders quickly canceled the event.
In June, 10News looked into a fake Knoxville military academy after a former U.S. Army media sought personal and financial information from dozens of veterans across the Southeast.
Larry Gregory Grantham, who also goes by the name Greg Drew, promised as many as 40 veterans work at a start-up military academy that isn't open nor will open.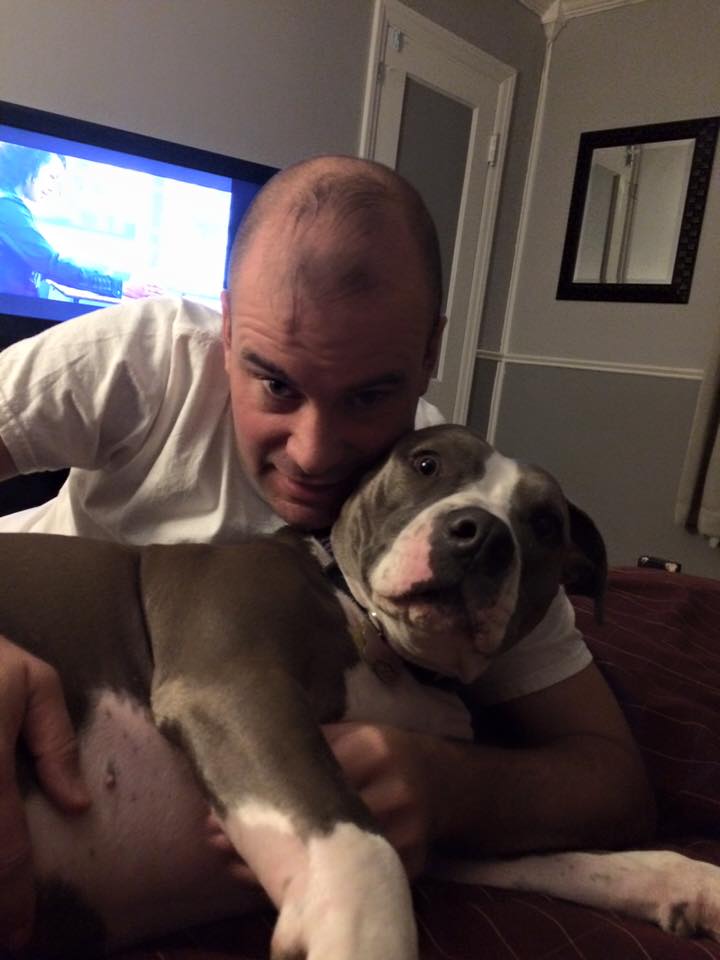 Drew, who has a long criminal history tied mostly to fraud, theft and practicing medicine without a license, said he school would operate at the defunct Knoxville College and cater to "troubled" students
The scheme was convincing and Grantham even met with some of the veterans at the college's 40-acre campus and took them on a tour that school officials say was "unauthorized" and done without the college board of trustee's knowledge.
Still, Grantham continued to tell veterans that he wanted them to work as drill instructors and teachers at the supposed academy. He also told them that they would earn $62,000 annually, as well as, benefits and a $900 housing stipend.
In some cases, he asked the veterans for banking information, as well as pictures of themselves in uniform and personal military records.
Many of them also received letters of intent to hire.
The information, however, didn't add up
Grantham declined multiple requests to comment. So, too, did his roommate John "Jack" Drew.
The two moved to Nashville and veterans said they never heard from him again.
"It's sad, it's unfortunate that a veteran who understood what it's like to serve their country would take advantage of someone else was looking for an opportunity to better themselves," said Nathan Weinbaum, the Blount County veterans service officer. "Something this elaborate doesn't happen a lot."