Newly released 911 recordings made the night of the Sevier County fire disaster show dozens of fearful callers seeking guidance on the fires and word of missing relatives.
10News obtained the tapes in a public records request from the city of Sevierville, one of many governments and agencies from whom the station is seeking information.
Many people called Sevierville because Sevier County and Gatlinburg phone systems were swamped as flames swept across the mountain tourist town the night of Nov. 28, 2016.
One woman told a Sevierville dispatcher her father in law, who had been fighting a fire in Gatlinburg with a water hose, had stopped answering his phone. She said she'd tried to call Gatlinburg authorities without luck.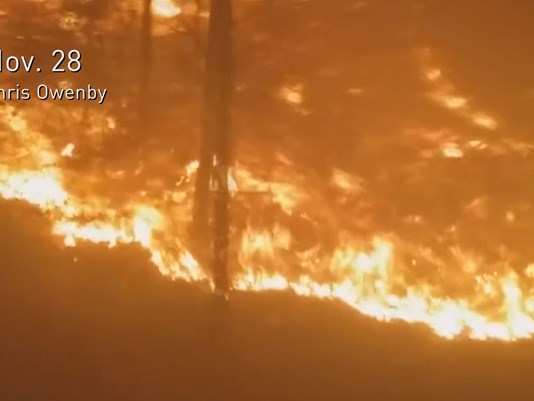 "He is trapped in his house with the fire, and a tree fell across his driveway and knocked the power lines out and it is sparking electricity everywhere," she said.
Related: Dashcam video shows what responders saw night of the fires
The dispatcher took down the woman's address and promised to see how she could help.
Fourteen people died as a result of the fires; dozens more suffered injuries. The fire caused about $1 billion in damage.
Records show Sevierville, like other cities, received dozens of calls from people pleading for help and information. Some came from property owners and visitors outside Tennessee, such as New Orleans and Mississippi, wondering how bad it had gotten in Sevier County.
A grandmother in Pittman Center began to cry, telling a dispatcher she didn't know if fires were heading her way and whether she should call her family to come get her. Moments later, she quietly apologized for troubling the dispatcher.
A woman called to say her sister was stuck on the Spur trying to flee Gatlinburg and wondered if she'd be alright.
'If they're on the Spur, they're lucky," the dispatcher replied.
Another couple said they'd been evacuated after fire broke out at the sprawling Westgate resort in Gatlinburg. Now they wondered where they could go for "disaster relief."
The dispatcher told them to head to the Pigeon Forge Community Center, where they'd find help.
A woman called from northern Virginia, worried about her parents in the Wears Valley area. They could see fire, she told a dispatcher, and didn't know what they should do.
Her parents were elderly, she said.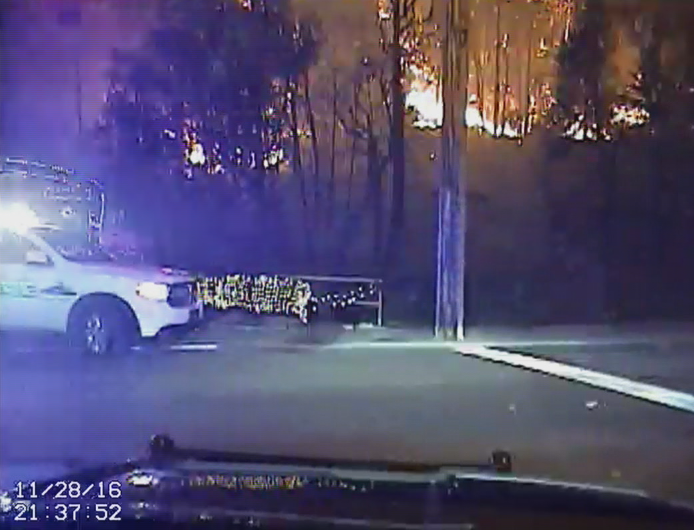 "I just don't know whether to come and help them make the decision that it's time to go. Or if someone is going to be knocking on doors," she said.
The dispatcher replied: "Nobody's going to be knocking on their door to take them out, to the best of my knowledge."
She went on to note that personnel were being sent from throughout Sevier County to respond to the blazes.
"The winds are really bad, the trees are across the roads and they're trying to get as many people as they can right now just to clear the roads to get them out of there."
The dispatcher advised the caller if her parents could see fire it was time for them to leave.
"They have to get out of there," she said.