As visitors returned to downtown Gatlinburg for the first time since massive fires spread through the town, just a short drive away families were searching the rubble of their former homes.
It's clear that recovery will be a long road for those on Wiley Oakley, especially for people like Ashley Albright. Her family lost much more than a vacation home.
"Good cherished memories of my family just gone," Albright sadly recalled.
She sifted through the wreckage on Friday searching for one of those memories.
"My grandparents last name was cherry. We had a cherry knocker that was like iron steel so im hoping that made it," she said.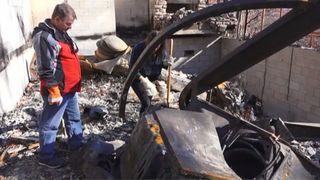 But digging through the rubble and pain – is what county officials said is the first step to recovery.
RELATED: Gatlinburg reopening a welcome sight for businesses
"We have a lot of folks that are hurting and need to get back to work and part of that is opening our area completely up and getting visitors back in here," Sevier County Mayor Larry Waters said.
The mayor still can't say how many permanent residents lost their homes, but he knows they will rebuild.
"Oh it's going to be a long process, take a while to recover this but we're a resurgent community and we'll recover," Waters stated.
But for Ashley, digging through the much, ash, and memories ended with an incredible discovery...the cherry knocker her family so desperately loved.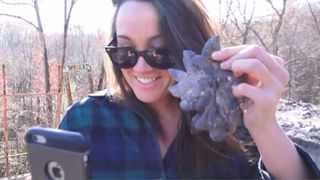 "Mom. You see em? It's Ok," Albright said while Facetiming her mother. "They're here. I love you."