The images bring the reality of this week's fires in sharp, stark focus.
Burned out cars, ashen rubble, blackened trees.
Members of the Knoxville Police Department, like numerous other East Tennessee agencies, are seeing for themselves the evidence of this week's fire disaster in the Gatlinburg area. More than 300 structures have burned or been damaged by fire there since the wind-driven inferno broke out Monday night.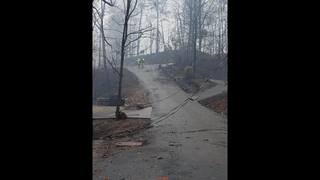 KPD's search and rescue team is doing home-to-home searches for victims, according to department spokesman Darrell DeBusk.
"That is a crew of approximately 20 officers including a K9 team. They are specifically trained in search, recovery, and rescue in hazardous terrain and conditions," DeBusk said in an email.
Photos posted by the department show them at various sites looking for possible victims.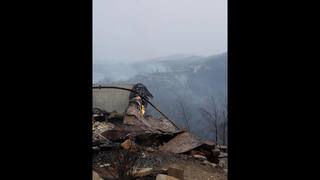 KPD patrol officers also are working traffic assignments around the clock.
"That consists of about 14 officers per shift and a supervisor per shift," DeBusk said. "We have also had a supervisor that has critical incident response training working in the (emergency operations center)."
Numerous roads in town and around town have been either shut down or are littered with downed power lines and trees.
Also, KPD's chaplain corps has delivered water to the operations center and is providing emotional and spiritual help as needed.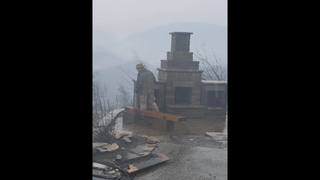 Even Explorers are getting into the act, assisting loading and unloading donations at the Coliseum, he said.
KPD, like many other departments, will stay on hand until they're no longer needed.