Hell descended upon Gatlinburg starting about 5:45 p.m. on Monday, the 28th of November.
Up to that point, there'd been signs that trouble lurked -- wind warnings, a spot brush fire up on Ski Mountain and Wiley Oakley, ominous reports of the growing blaze in Great Smoky Mountains National Park.
But as the afternoon came to an end, records show, what had started out as a troublesome arson was about to become a blaze of historic proportions.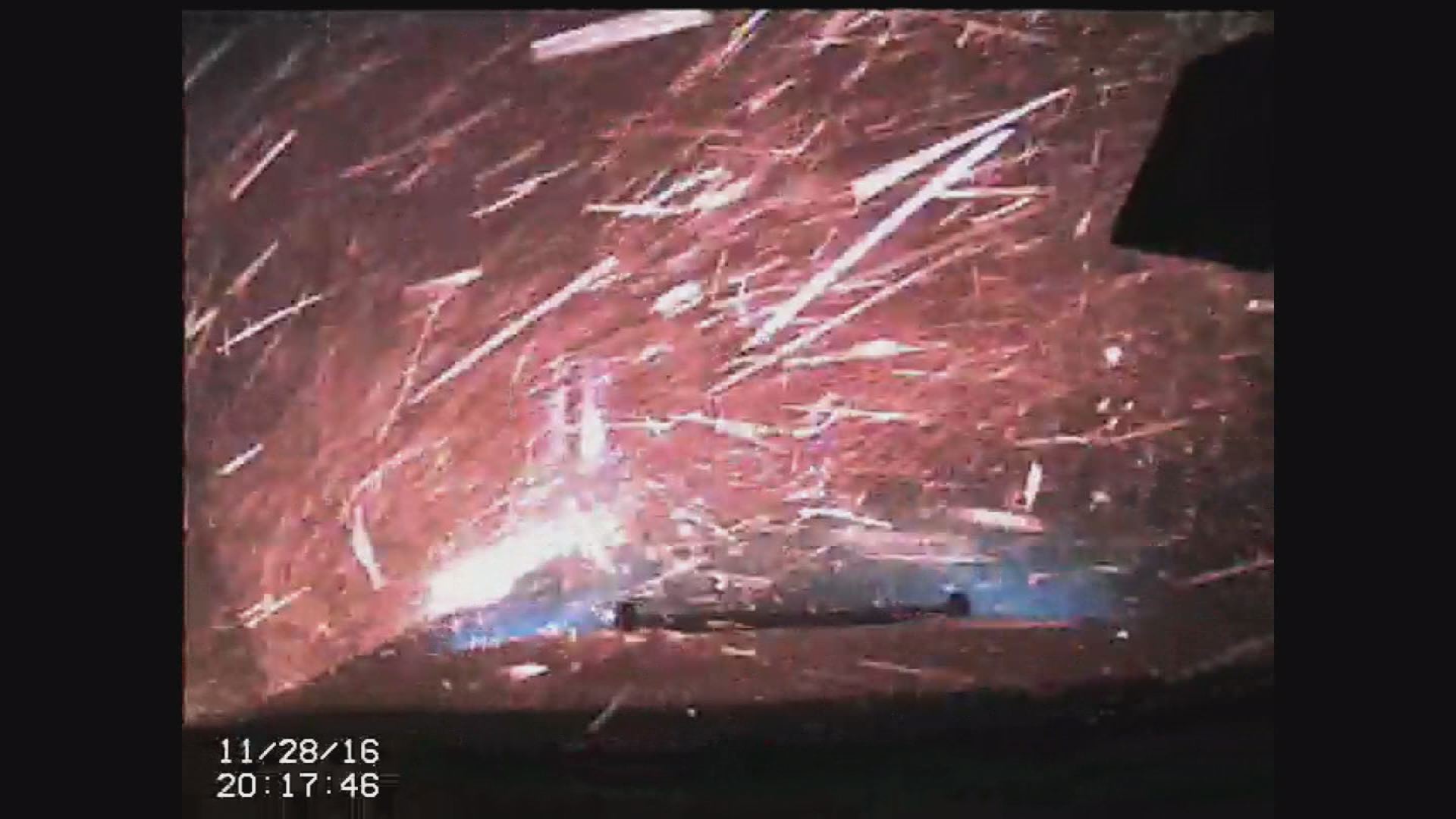 A timeline prepared for Gatlinburg's command staff after the billion-dollar fire disaster details how conditions started to deteriorate and then completely collapsed.
WBIR obtained the document as part of a records request. The records offer insight into how Gatlinburg, Sevier County and dozens of other agencies responded to the fire that ended up killing 14, damaging or destroying more than 2,400 structures and displacing hundreds of residents and guests.
Other records underscore the enormity of the fire's onslaught: Dozens and dozens of 911 calls from people trapped by fire and trees on roads; logs showing where fire trucks were dispatched to try to cope with the more than two-dozen blazes that eventually burned in the area; dashcam video from police and fire responders as they drove through the town trying to respond to the emergency.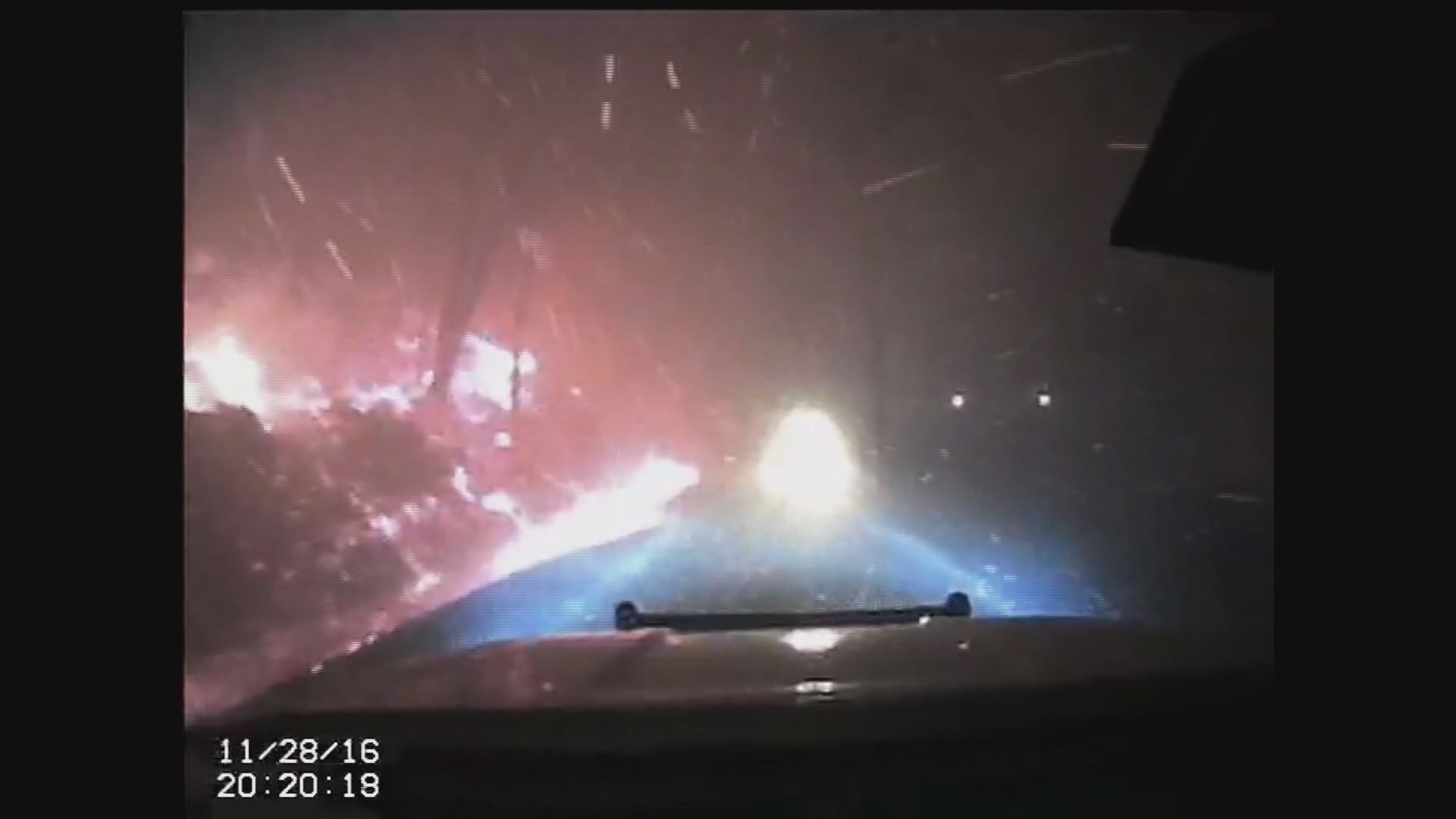 In spite of the disaster, it's worth noting that the town of Gatlinburg itself quickly resumed operations and has continued to encourage tourists to visit the mountain town. While fire surrounded the downtown, the area itself largely escaped.
The command staff timeline was compiled from handwritten notes of the many responders called upon to fight the fires. It includes only events in Gatlinburg. Fire - a smaller number - also burned in the Wears Valley area and in Pigeon Forge.
What follows is a sampling of the moments, some coming almost simultaneously, as the night unfolded.
12:12 p.m. Nov. 28: After consultation between Gatlinburg and National Park Service leaders, a countywide task force is created as a precaution in case fire reaches city
3:15 p.m. Nov. 28: Crews dispatched to Ski Mountain/Wiley Oakley Drive on brush fire; it's quickly put out
5:30 p.m. Nov. 28: National Weather Service says winds have reached 30-40 mph, maybe 50 mph at higher elevations
5:40 p.m. Nov. 28: Fire reported to be 1 mile from park headquarters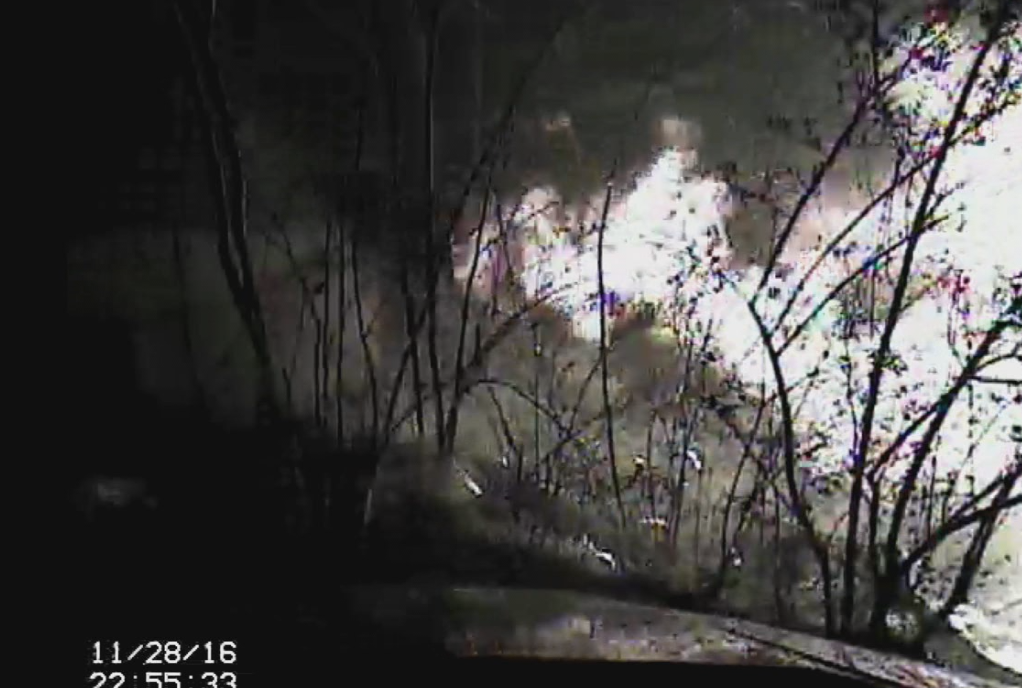 5:45 p.m. Nov. 28: Multiple fire calls begin to come in, continue for rest of the night
6 p.m. Nov. 28: Fire heading up mountain toward Park Vista Hotel
6:06 p.m. Nov. 28: Fire reaches Park Vista grounds, additional resources requested
6:08 p.m. Nov. 28: Fire reaches inside of city limits
6:11 p.m. Nov. 28: Police help sought to evacuate residents at Mynatt Park
6:20 Nov. 28: East Foothills Parkway around Valley View - 1 structure fully involved
6:33 Nov. 28: Call for additional resources at Valley View
6:42, Nov. 28: Zero visibility at the Park Vista Hotel
7:31 p.m. Nov. 28: Multiple structures on fire at bottom of hill by Park Vista, victims being evacuated
7:35 p.m. Nov. 28: "Losing everything" on left side of E. Foothills Pkwy
7:36 p.m. Nov. 28: Flames greater than 40 feet below Park Vista; the hotel, however, would survive
7:55 p.m. Nov. 28: "Overrun on Wiley Oakley Drive, retreating"
8:05 p.m. Nov. 28: Fire on both sides of Baskins Creek
8:12 p.m. Nov. 28: Authorities Pigeon Forge officials to shut down the Spur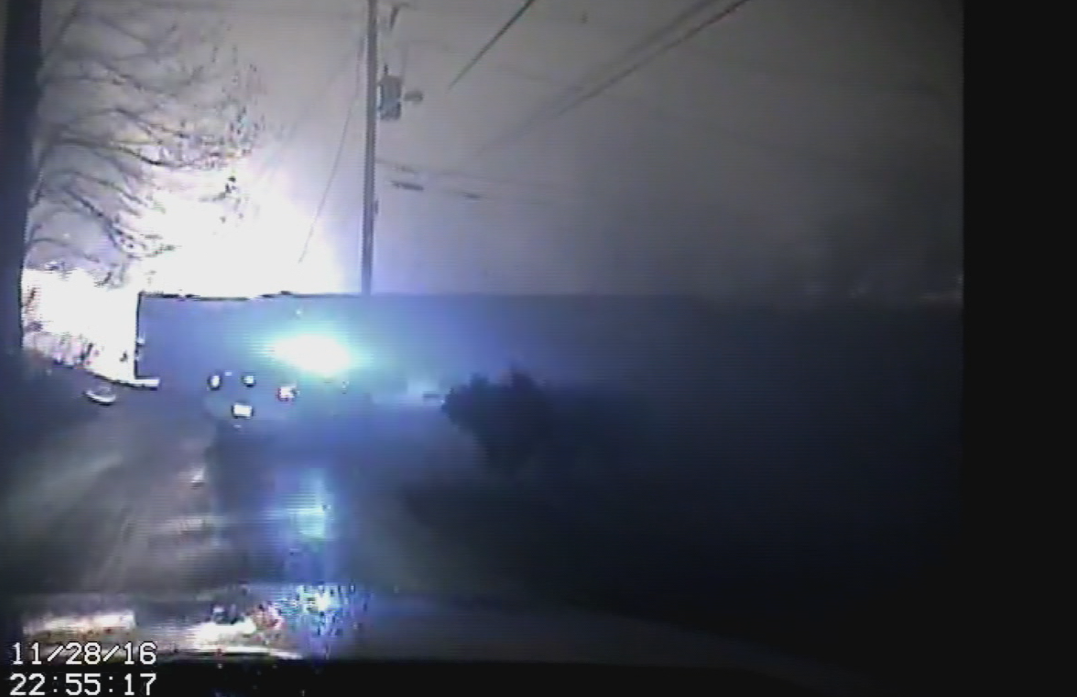 8:16 p.m. Nov. 28: Evacuate Westgate
11 p.m. Nov. 28: Winds begin to die down, rainfall reported