It was a sultry late July morning during the opening of a children's play at the Tennessee Unitarian Universalist Church in Knoxville when a man with a gun shattered the peace inside the sanctuary.
"(He) took a sawed-off shotgun out of a guitar case and opened fire into the crowd," recalled parishioner Mark Harmon close to nine years after the shooting.
Two people died and a half-dozen suffered injuries in the summer of 2008.
"It's a difficult thing to talk about. It's still difficult to talk about within the community, but I'm proud of how we responded," said Mr. Harmon.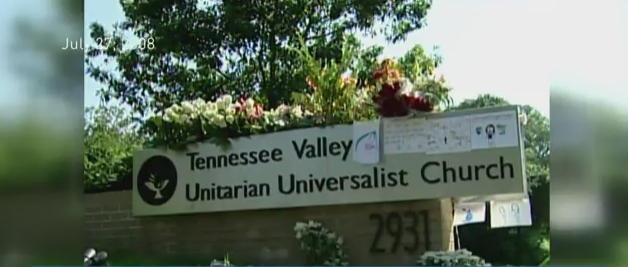 In the immediate aftermath of the deadly shooting Mr. Harmon endured nightmares and erratic sleep. Months later he recalls still experiencing some trepidation about safety and security in public.
RELATED: Decision to get a gun after traumatic shooting
But he never remembers feeling a need to buy a gun or arm himself in self-defense.
"It's just a personal matter for me. I would not do it," said Mr. Harmon.
His sentiments about guns stand in contrast to another East Tennessee man who witnessed a violent shooting but felt more secure by seeking out gun training and acquiring a permit to carry a weapon.
"If you want to take gun training, take gun training. If you want to do poetry, do poetry. If you want to work on violence issues, if you want to mentor children, however your method of adjusting helps you, do it," said Mr. Harmon, who added each person deals with that kind of "forced life event" in their own way and no one should criticize that reaction.
We explore the stark differences in reactions to similar life traumas with an expert on Post Traumatic Stress Disorder or PTSD in part 3 of our special series of reports.