UPDATE, FRIDAY, JULY 7: The body found at Cummins Falls State Park has been identified by state authorities as Lisa Michelle Hillian, 45, of Sale Creek, Tenn.
Family members say Hillian was there helping with the search for a missing elderly woman.
Lisa Michelle Tufts-Hillian, who goes by Missy, had heard about the search for 73-year-old Peggy McDaniel and wanted to assist, according to Nashville NBC affiliate WSMV.
Tufts-Hillian's family members urged her to stay home because it might be too dangerous.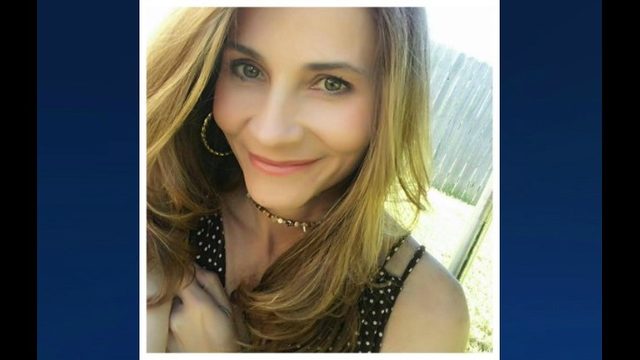 Search crews found her body around 9 a.m. Thursday. The TBI confirmed her identity Friday morning. An autopsy will be performed by the Medical Examiner's Office to determine her cause of death. The investigation is ongoing.
Tufts-Hillian's relatives say she was the kind of person who always wanted to help others.
Tufts said her granddaughter saw the news that McDaniel was missing and felt like she needed to do something. The last time she saw her granddaughter was on Wednesday.
Tufts-Hillian was an avid hiker and loved spending time outdoors.
The 45-year-old leaves behind an 8-year-old son. He had been staying with her ex-husband while she was gone.
Tufts-Hillian was a former real estate agent who worked in Dayton, Tennessee. Her boss said she left in 2015 to spend more time with her son, but she was an excellent employee.
According to the TBI, the investigation into Tufts-Hillian's death is ongoing.
McDaniel's body was recovered Friday afternoon.
UPDATE, THURSDAY, JULY 6: Rescue crews found a body while searching for another missing person at Cummins Falls State Park on Thursday.
A 73-year-old woman has been missing since Wednesday afternoon after dozens of people became trapped by high water from a flash flood. By the end of the day Wednesday, nearly 40 people had been rescued, but the 73-year-old woman was still missing.
Search crews returned to the park Thursday morning, and found the body of another person. Officials said the body was not the missing woman, and did not know if this body was connected to Wednesday's search.
Officials said they do not know how long the body had been there and they are not aware of any other missing persons reports.
A rescue crew member broke a rib after falling in water, but is OK. No one had to be taken to the hospital.
Officials said the missing woman was with her son, daughter-in-law and grandchildren when the water hit early Wednesday afternoon. The family was trying to walk across the creek when they lost grip on the woman.
Park rangers on the banks were trying to toss them a rope but they could not get it to them.
PREVIOUS STORY, WEDNESDAY, JULY 5: A woman is still missing after Jackson County officials rescued about 40 people who were trapped by high waters at Cummins Falls State Park on Wednesday.
Emergency crews arrived on the scene around 1 p.m. after a flash flood rushed through. Officials said the water rose about three feet in a matter of minutes.
According to officials, 27 people were trapped on the side of the gorge, three on an island in the middle of the creek and there were 10 people trapped down stream from the falls.
"I've never seen water rise that quickly," said Jackson County EMS Director Keith Bean.
Nine people who were in immediate danger were rescued immediately.
At this point, everyone is accounted for except for a 73-year-old woman.
Recovery efforts have been suspended for the night due to high water. The search will resume Thursday morning.
"The water is really swift. A lot of debris coming down. The footing is not good anyway. A few had life jackets on, but swift water, you can't maneuver," Bean said.
Officials said a rescue crew member broke a rib after falling in water but is OK. No one had to be taken to the hospital.