Just north of a stretch of the Appalachian Trail in the White Mountain National Forest sits the quiet town of Carroll, New Hampshire.
While the town is far removed from the likes of East Tennessee, it's mountainous landscape with a seemingly endless sea of trees would make those used to life in the Great Smoky Mountains feel right at home.
On Thursday, another sight familiar to many people from the Smokies arose: a mother bear trying to cross the road with her cubs in tow. However, one of the cubs was lagging far behind the group.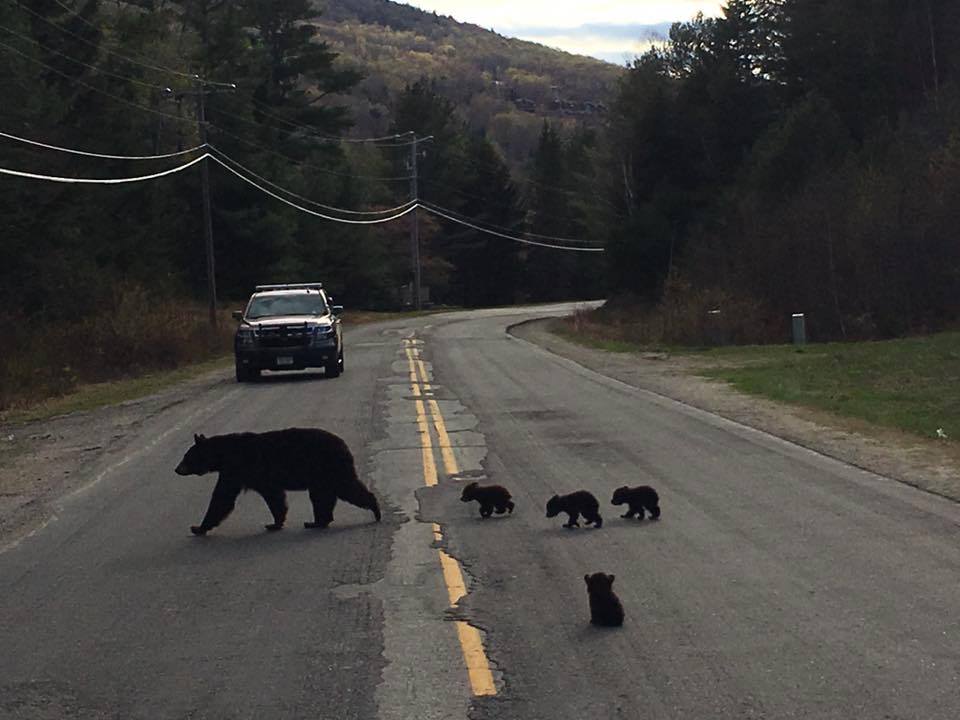 Enter the Town of Carroll Police Department. Officers arrived to do a little 'bear traffic control' to keep on eye on the family to make sure they safely crossed the road.
Unfortunately, officers noticed the lagging cub and one other were potentially in danger because they were too weak to keep up. Police called New Hampshire Fish and Game officers for an assist.
The wildlife officers decided it was best to rescue the two cubs and take them in for rehabilitation, and to let mom focus on caring for her three other healthy cubs.
Officers said the two cubs will be returned to the wild once they are strong enough to fend for themselves.
Bear rescues are common here in East Tennessee, too. The Appalachian Bear Rescue is well known for caring for and rehabilitating injured black bear cubs so they can have a fighting chance when they're reintroduced into the wild.
In the last two years alone, the organization has cared for more than 50 bears. Right now, they are taking care of a particularly adorable cub named Otto that loves applesauce.
You can find more updates on the cubs the organization rescues on its Facebook page.
Wildlife experts continue to stress that if people see bears to keep their distance and to never pick up or feed them. Even though the cubs are cute, they are still wild predators.
Bears that grow comfortable with human interaction and food will often find their way into nearby towns and neighborhoods, which increases the danger to both humans and bears.