UPDATE: Tennessee lawmakers discussed a bill designed to force the University of Tennessee put the Lady Vol name back on all women's athletics.
State Rep. Roger Kane says UT leaders ignored petitions and demonstrations from hundreds and thousands of people upset the university pulled the Lady Vol name off all women's sports except basketball.
"The entire Knoxville delegation has told the university they do not support this idea," Kane said.
"This is the first time in state of Tennessee history that the legislature has been asked to put the long arm of the government into an athletic department decision," said Vice President for Government Relations and Advocacy Anthony Haynes.
Haynes argues this was simply a business decision that coincided with a switch to Nike and helped unite the brand.
But some lawmakers counter, pulling the Lady Vol brand has hurt the school.
"How much more money has UT made by going to one logo," State Rep. Eddie Smith said.
"In a 12 month period of time our merchandise sales are up almost 50 percent," Haynes said.
Haynes told the Education Administration & Planning Subcommittee if they force UT to make a change in branding it opens the door for lawmakers to meddle in all types of decisions managed by athletic departments.
Representative Harry Brooks says he's already hearing people calling for changes they can't make.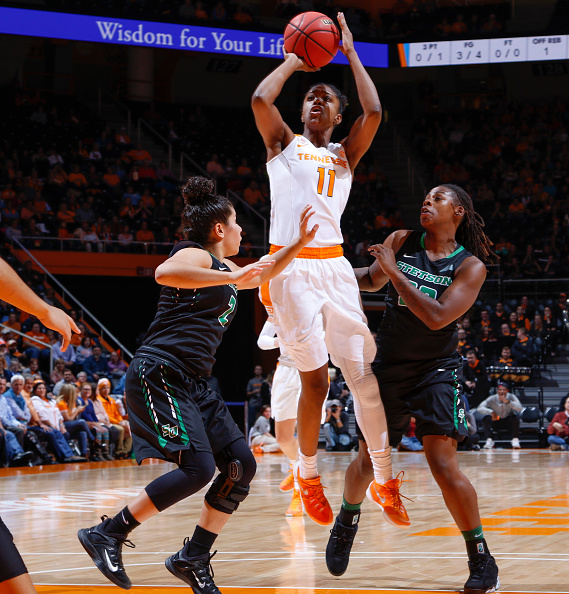 "I wish you'd get rid of those Smokey grey uniforms," is what Rep. Brooks says people are asking him.
Another issue - who would pick up the bill to bring the Lady Vol name back to all women's athletics.
Kane said the switch-back would cost close to $200,000.
Next week - lawmakers plan to discuss if that bill would fall on the school or the state.
An amendment was added to the bill preserving the intellectual property of the Lady Vols logo.
Lawmakers will bring the bill back up next Tuesday.
PREVIOUS STORY:
Two East Tennessee lawmakers want to bring back the Lady Vols.
A bill, sponsored by Knoxville Rep. Roger Kane and Sen. Frank Nicely of Strawberry Plains, calls for all intercollegiate women's athletics teams at UT to be called Lady Volunteers or Lady Vols for all official school purposes.
There was a huge public outcry when the university phased out the Lady Vol name for all women's athletics at UT, except women's basketball.
The Education Administration and Planning subcommittee is meeting Tuesday afternoon to go over the plan.