A gunman opened fire on a Republican congressional baseball team that was practicing on a suburban Virginia field Wednesday and Rep. Steve Scalise, R-La., was among the wounded.
According to Medstar Health in Washington, Rep. Scalise was in critical condition late Wednesday night. He was originally reported in stable condition.
A statement released by Scalise's office said the Congressman was hit by a single rifle shot to the left hip. The bullet fractured multiple bones, injured internal organs and caused severe bleeding, the statement said.
Scalise will have to undergo additional operations.
Police in Alexandria said five people were provided medical transport and that a suspect was in custody. NBC News identified that suspect as 66-year-old James T. Hodgkinson of Belleville, Illinois. President Trump said during a press conference Wednesday morning that Hodgkinson died of his injuries.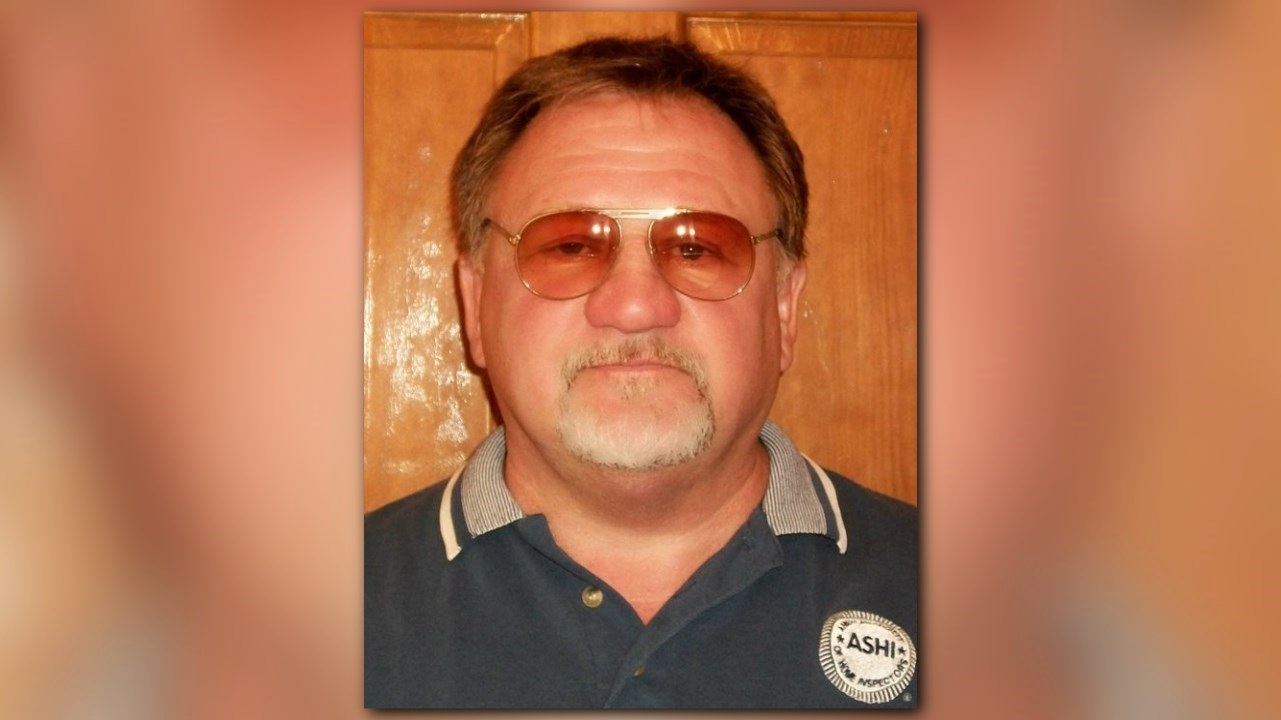 Capitol Police officers were at the practice when the shooting began and quickly returned fire, spokesman Matthew Verderosa said. Alexandria Chief Michael Brown said his officers arrived three minutes after the first emergency call came in at 7:09 a.m. ET, and two of them joined the gunfight.
Scalise, the majority "whip" in the House, was in stable condition after being shot in the hip and was undergoing surgery at MedStar Washington Hospital Center, his office said in a statement. House Majority Leader Kevin McCarthy says Steve Scalise is out of surgery and "doing well." Scalise's office said he was in good spirit's before surgery.
Update on the Condition of Majority Whip Steve Scalise https://t.co/Lfna1fgHLL pic.twitter.com/BVGXbOKRMY

— Rep. Steve Scalise (@SteveScalise) June 14, 2017
"Prior to entering surgery, the Whip was in good spirits and spoke to his wife by phone," the statement said. "He is grateful for the brave actions of U.S. Capitol Police, first responders, and colleagues."
His condition was later changed to critical.
Congressional staffer Zack Barth was one of the other five victims. He posted on Facebook that he is recovering in the hospital.
Lobbyist Matt Mike was also wounded along with two Capitol Police officers, Krystal Griner and David Bailey. At least two victims were stated to be in critical condition.
President Donald Trump visited the hospital where Scalise and one of the other victims were being treated Wednesday night.
Just left hospital. Rep. Steve Scalise, one of the truly great people, is in very tough shape - but he is a real fighter. Pray for Steve!

— Donald J. Trump (@realDonaldTrump) June 15, 2017
Rep. Chuck Fleischmann, R-Tenn., said the shooting occurred at the field where the Republican baseball team practices. The practice session was almost over when the shooting occurred, he said.
"I heard a bang, and I thought it sounded like a gun. I never saw a shooter," he said. "I heard him. I was close to the damn thing. Some of our people have been hit. This is horrible. I got bloody running and jumping into the dugout."
MORE: Fleischmann says he's lucky to be alive
Fleischmann estimated there were 50 to 60 people at the practice, including House members, senators and their staffs. "Many have been shot, but a lot like me got bloody running for cover," he said.
"It is just a madhouse here," Fleischmann said. "It's horrible. I've never experienced anything like that."
Rep. Mo Brooks, R-Ala., told CNN, people scattered and that Scalise was among those who were shot.
"He was not able to move under his own power. He was dragging his body from second base," Brooks said. "There was not a whole lot we could do. He was shot in the hip. I think it was not a life-threatening wound."
"It's not easy when you see people around you being shot and you don't have a weapon yourself," Brooks said. "You feel helpless."
White House spokesman Sean Spicer said President Trump and Vice President Pence were aware of the incident.
"Our thoughts and prayers are with all affected," he said.
Rep. Steve Scalise of Louisiana, a true friend and patriot, was badly injured but will fully recover. Our thoughts and prayers are with him.

— Donald J. Trump (@realDonaldTrump) June 14, 2017
The team of Republican congressman and staff members were practicing for a charity baseball game scheduled for later this week against a Democratic team. Rep. Jared Huffman, D-Calif., said his team was practicing when they heard about the attack on the Republicans.
"We're safe & with police, everyone praying for GOP colleagues, staff & Cap police," Huffman tweeted.
Rep. Jimmy Duncan's office said the congressman was not at the practice this morning. Duncan released a statement this morning.
"I am very saddened by today's shooting that occurred during practice for the Congressional Baseball Game for charity. This is a tragedy which I hope does not happen again," Duncan said in the statement. "At this point, I do not know the extent of the injuries to all those who were shot. I certainly hope that they have a speedy recovery, and all the victims have my sympathy, and best wishes."
Senator Lamar Alexander's office also said he is safe and wasn't at practice. Senator Bob Corker said he is grateful for the response by Capitol Police.
My prayers are with all those affected by this morning's shooting. I am extremely grateful for our brave Capitol Police officers.

— Senator Bob Corker (@SenBobCorker) June 14, 2017
Contrary to reports, Rep. Jimmy Duncan's office tells me the TN congressman was NOT at the scene of the shooting this morning. @tennessean

— Michael Collins (@mcollinsNEWS) June 14, 2017
Tennessee Congressman Phil Roe was not at the practice, but released this statement:
"This morning's shooting was a senseless and shocking act, and my thoughts and prayers are with everyone who was at practice this morning, especially my friend Steve Scalise, all who were injured and their families. I am incredibly thankful for the brave actions of the Capitol Police officers and first responders at the scene."
Congressman Steve Cohen from Memphis released this statement:
"My thoughts go out to House Majority Whip Steve Scalise, the Capitol Police officers, the staff and all those affected by this morning's horrific shooting at the Congressional baseball practice in Virginia. I hope the victims all make a quick and full recovery. I've feared violence directed at a Member of Congress ever since Rep. Gabrielle Giffords was shot at an event in 2011. There's been too much violence, too much hate, and too much anger."
Representative Bernie Sanders (D-Vermont) said the suspect in the shooting "apparently volunteered" for his presidential campaign, saying he was sickened by the act.
"My hopes and prayers are that Representative Scalise, congressional staff and the Capitol Police Officers who were wounded make a quick and full recovery," Sanders said in the release. "I also want to thank the Capitol Police for their heroic actions to prevent further harm."