The Tennessee Wildlife Resources Agency is trying to figure out how an alligator snapping turtle made an unusual appearance in Putnam County.
The dead turtle was first discovered by the U.S. Army Corp of Engineers on Center Hill Lake.
After looking at photos of the creature, the group thought it might be an alligator snapping turtle, but the turtles are rarely found in the area.
A call to the local TWRA officer confirmed it was, indeed, an alligator snapping turtle.
The alligator snapping turtle is Tennessee's largest turtle species, and can grow to have an upper shell that's about 2 feet long on average. This particular turtle was a little below average in size, with a shell that was about 1.6 ft long.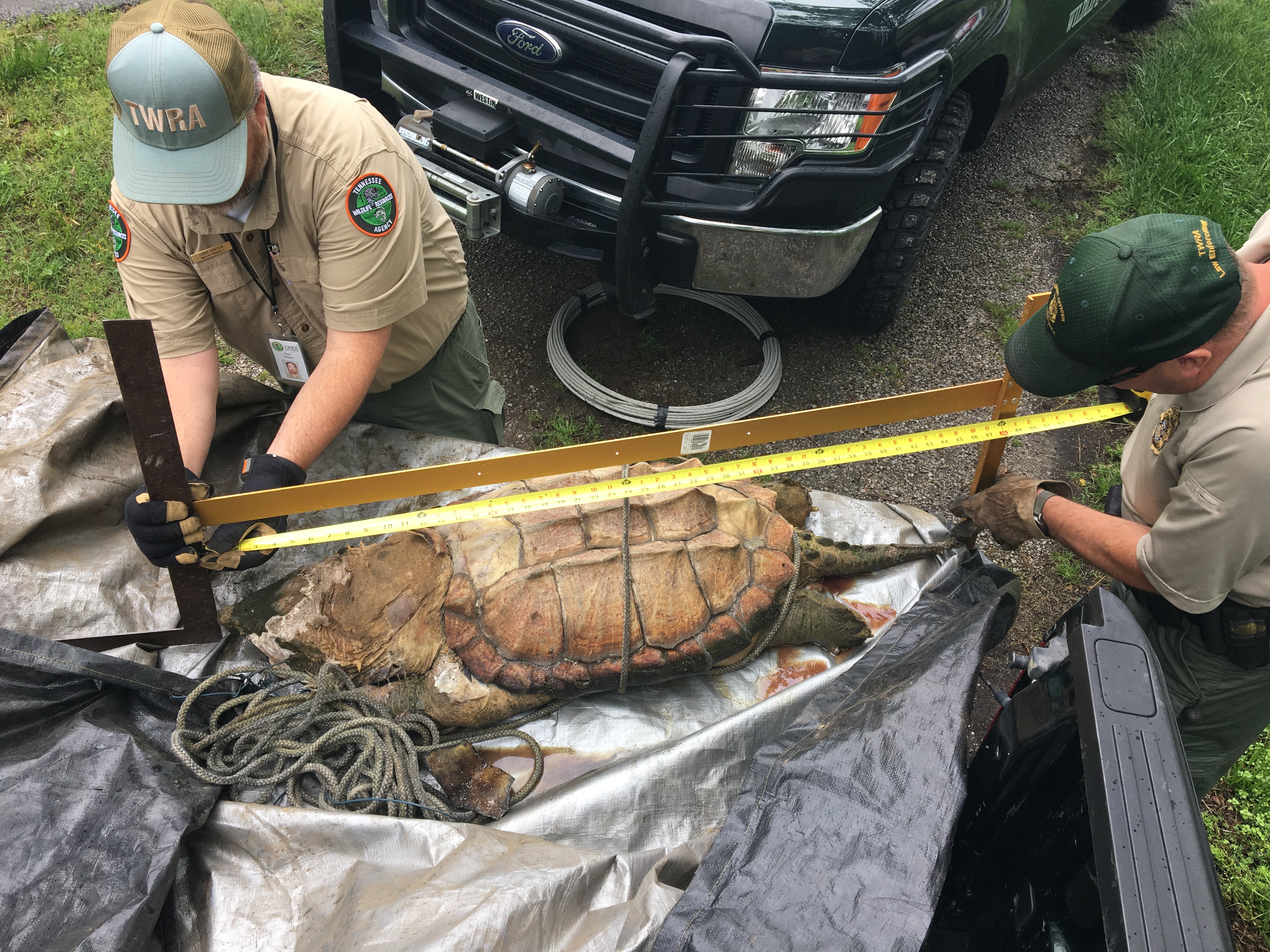 How the turtle ended up at Center Hill Lake is still a mystery to TWRA officers. It's particularly baffling because the turtle would have to pass through the Center Hill dam on its own.
The department said it could have been an exotic pet that was illegally released. The species was not in the area prior to the Center Hill Lake dam being built in 1948.
It could have also been a descendant of a turtle that floated in from the Cumberland River system farther north prior to the dam being built. The TWRA said genetic testing may reveal the waterway the turtle came from.
The species is considered to be of greatest conservation need (GCN) in Tennessee. Currently, alligator snapping turtles are mainly found west of the Tennessee River with a few living along the Cumberland River system. The most recent sighting outside those areas was in Davidson County in 2016.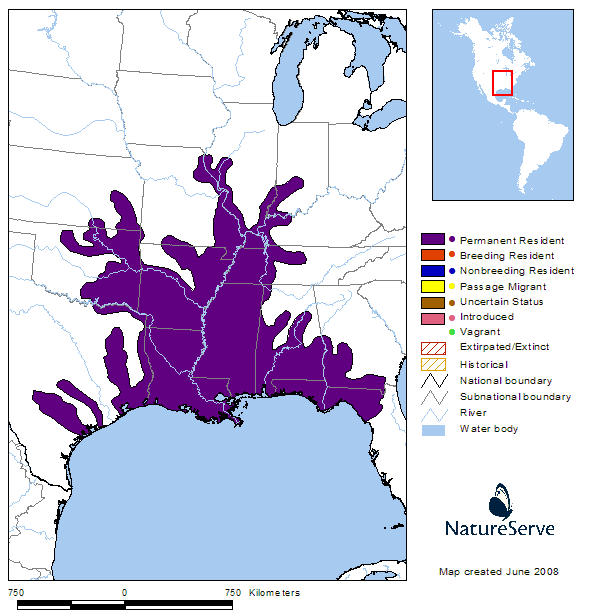 "Dealing with these situations and cataloging information is truly enjoyable," wildlife diversity biologist Chris Simpson said. "Any information we can gain on a GCN species is valuable."
TWRA has been working to restore the turtle's population since the 90's.
If you ever see an alligator snapping turtle, you can report it to the TWRA.