NFL Hall of Fame quarterback Brett Favre quickly grasped what he was in for Saturday during a visit to the University of Tennessee campus.
"Sure is a lot of orange," he said as dozens of fans gathered to greet him and grab a quick selfie.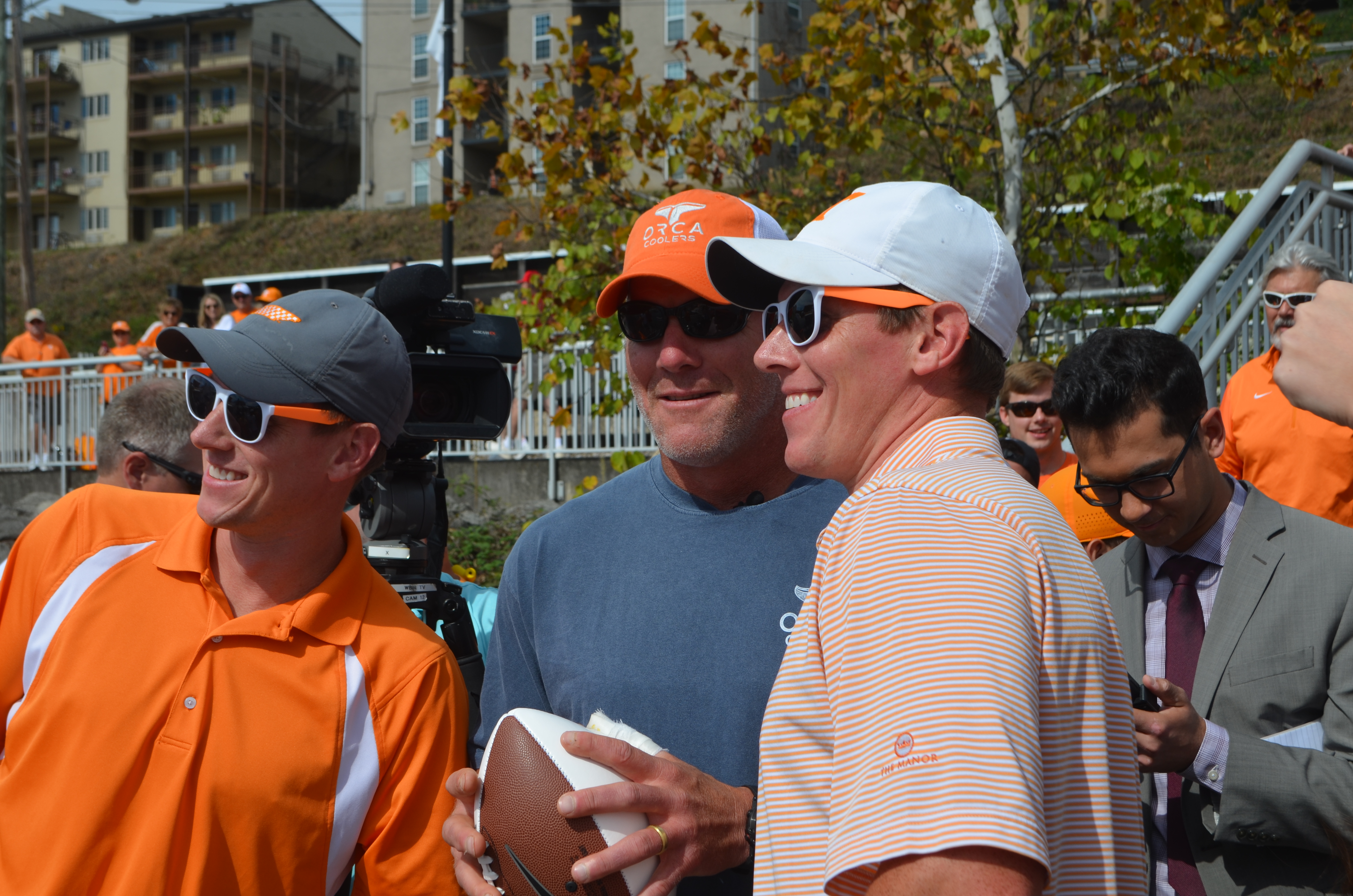 The former Green Bay Packers "Gunslinger", who also went to the University of Southern Mississippi, came to Knoxville to promote his interest in a cooler and drinkware company, ORCA.
Knoxvillian and builder Cliff Walker co-founded the company, which started out here and eventually moved to Nashville. Favre likes the coolers and has become a partner in the business with Walker, according to Pat Doyle, chief of communications.
More: Gunslinger coming to UT campus
More: Favre praises Peyton Manning, Reggie White
It didn't matter if they were wearing Packers gear or Vols gear -- the fans who greeted Favre were all excited to see him.
The idea of two great quarterbacks on campus -- Favre and Peyton Manning -- gave added buzz to the home game against the George Bulldogs. Former Vol Manning was honored at the game for his induction into the College Football Hall of Fame.
Favre said he and Manning certainly know each other and have a friendly relationship.
After Manning broke Favre's career yards passing record in 2015, Favre recorded a congratulatory video. They remain the top two passers for career yardage in NFL history.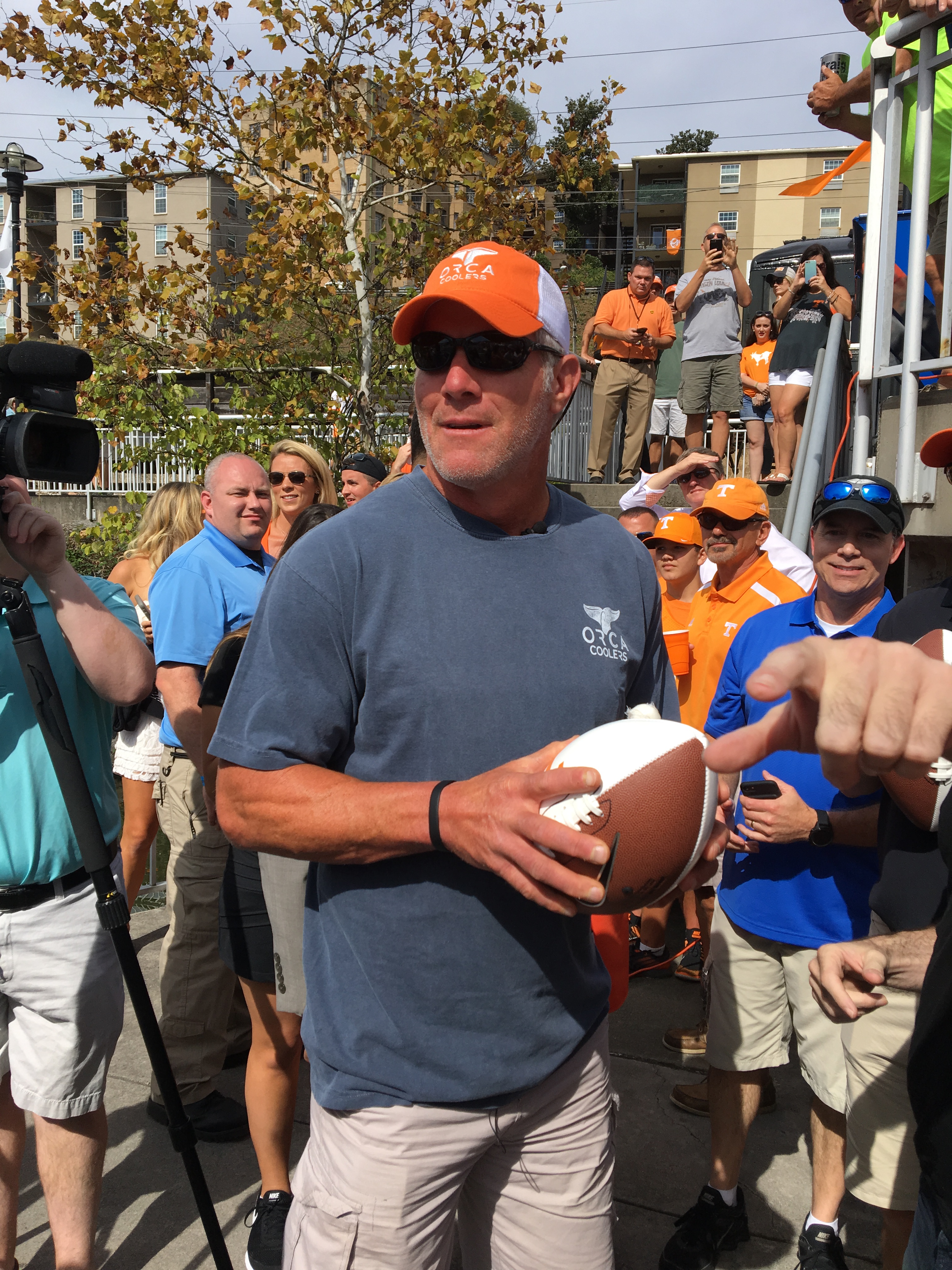 Favre led the Packers to two Super Bowls and won one. Manning is the only NFL quarterback to lead two different teams to a Super Bowl victory, with the Colts and then with Denver.
Brett Favre meets the Big Orange Nation during a UT campus visit