Former longtime Tennessee assistant coach Kippy Brown said Monday "without a doubt" Josh Dobbs can make it as an NFL quarterback.
Our partners at govols247.com caught up with Brown at the Knoxville Quarterback Club.
Brown said he sees teams picking Dobbs in the third or fourth round - where current NFL stars Dak Prescott and Russell Wilson went.
Kippy Brown: Josh Dobbs is really mobile, really smart, makes great decisions and throws it well enough. He can play in that league.

— GoVols247 (@GoVols247) November 28, 2016
Dobbs has been on a hot streak in the last month of his career at Tennessee. He has completed 71 of 86 passes, good for a sterling 82.6 percent of his passes. He's thrown for 969 yards and 11 touchdowns and just one interception. On the ground, he ran for 393 yards on 38 carries with four touchdowns in his last four games.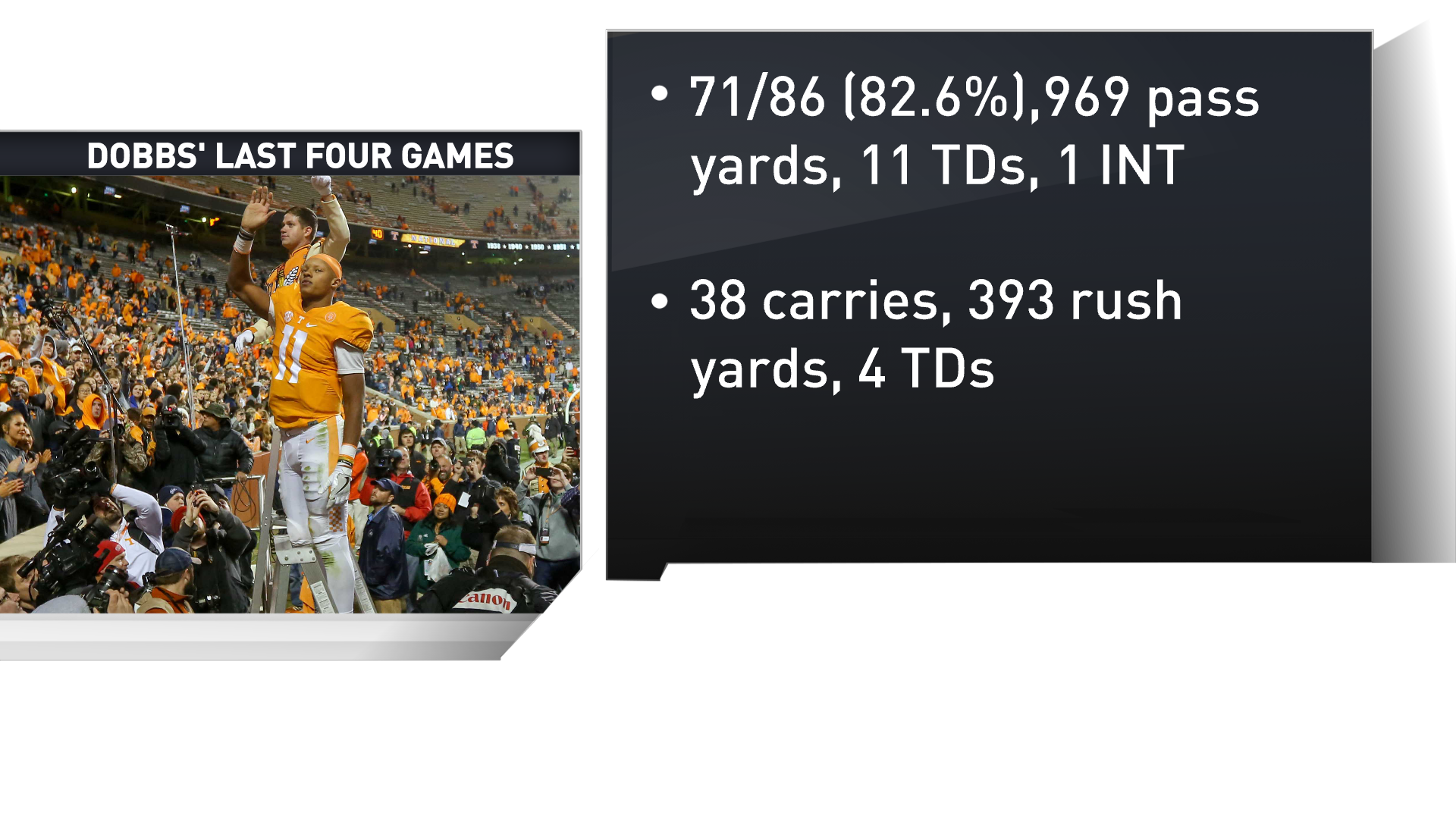 Brown was an offensive coordinator and wide receivers coach in the NFL, and retired in 2015. Brown served under Lane Kiffin as the wide receivers coach in 2009 before receiving the interim head coaching position immediately after Kiffin's departure. Brown expressed interest in leading the Vols in 2010, but left after Tennessee chose Derek Dooley.
Kippy Brown on whether Josh Dobbs can play QB in the NFL: "Without a doubt." (Note: Brown is a former NFL OC.)

— GoVols247 (@GoVols247) November 28, 2016
Prior to his year with Kiffin, Brown served as wide receivers coach in parts of the 1990's and 1980's at Tennessee. He is a Sweetwater native and attended Memphis State.