A domestic assault case against University of Tennessee wide receiver Josh Smith will be dismissed on payment of court costs and completion of 40 hours of community service.
Knox County General Sessions Court Judge Tony Stansberry approved the resolution on the misdemeanor case Tuesday.
Smith, a 23-year-old redshirt senior, was charged early May 6 after he and longtime friend and roommate Kennedy Foster got into an argument. They'd been drinking, authorities allege.
Foster ended up going to University of Tennessee Medical Center; Smith went as well.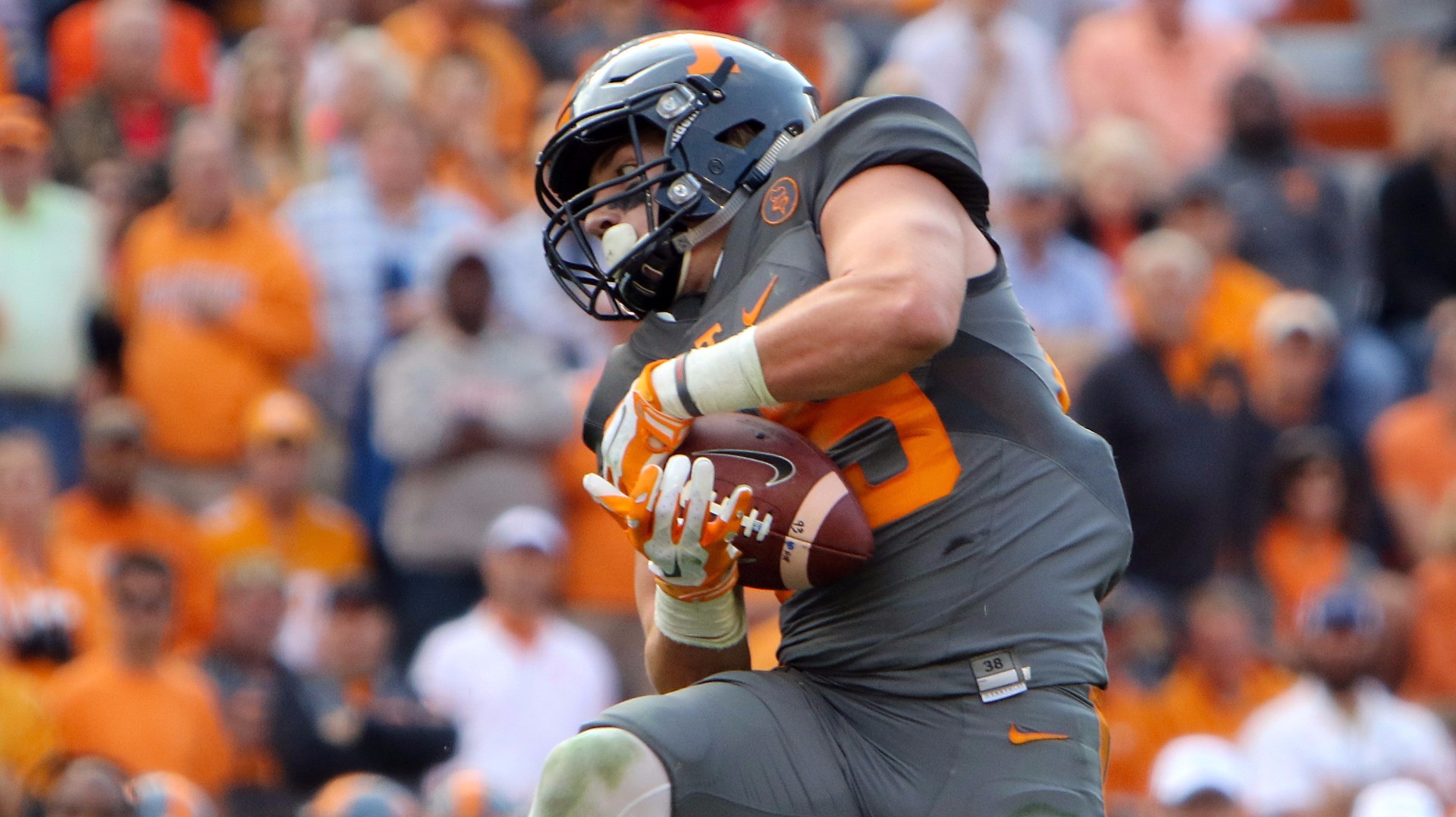 According to arrest records, a Knoxville Police Department officer went the hospital to investigate. The officer spoke with the young men.
Related: Josh Smith charged in fight
In the course of the fight, Foster suffered facial injuries including a black eye and swollen lips. Smith also had several scratches on his neck, cheek and nose, according to records.
Foster asked the prosecution today to dismiss the case, according to defense attorney Keith Stewart. The young men have been friends since they were children and they remain friends, Stewart said.
Smith has a July 7 report back date.
Stewart said once Smith finishes his community service, which he thinks will be done promptly, he'll go to court and seek to have the case expunged from Smith's record.
The lawyer said he's satisfied with the resolution and his client is sorry the incident ever occurred.
A UT Athletic Department spokesman said last month that team officials were aware of Smith's charge but declined to offer comment.