As Dierks Bentley sang the National Anthem and Catfish rained down upon the ice, the Nashville Predators needed a win to tie the Penguins at two wins a piece in the Stanley Cup Final.
Nashville did just that.
The Preds got on the board, with Calle Jarnkrok getting the best of Pittsburgh goalkeeper Matthew Murray in the first period.
The Pens wouldn't take long to respond however, Sidney Crosby would score on an easy fastbreak goal after a defensive breakdown. It was his first goal of the Stanley Cup Final this postseason.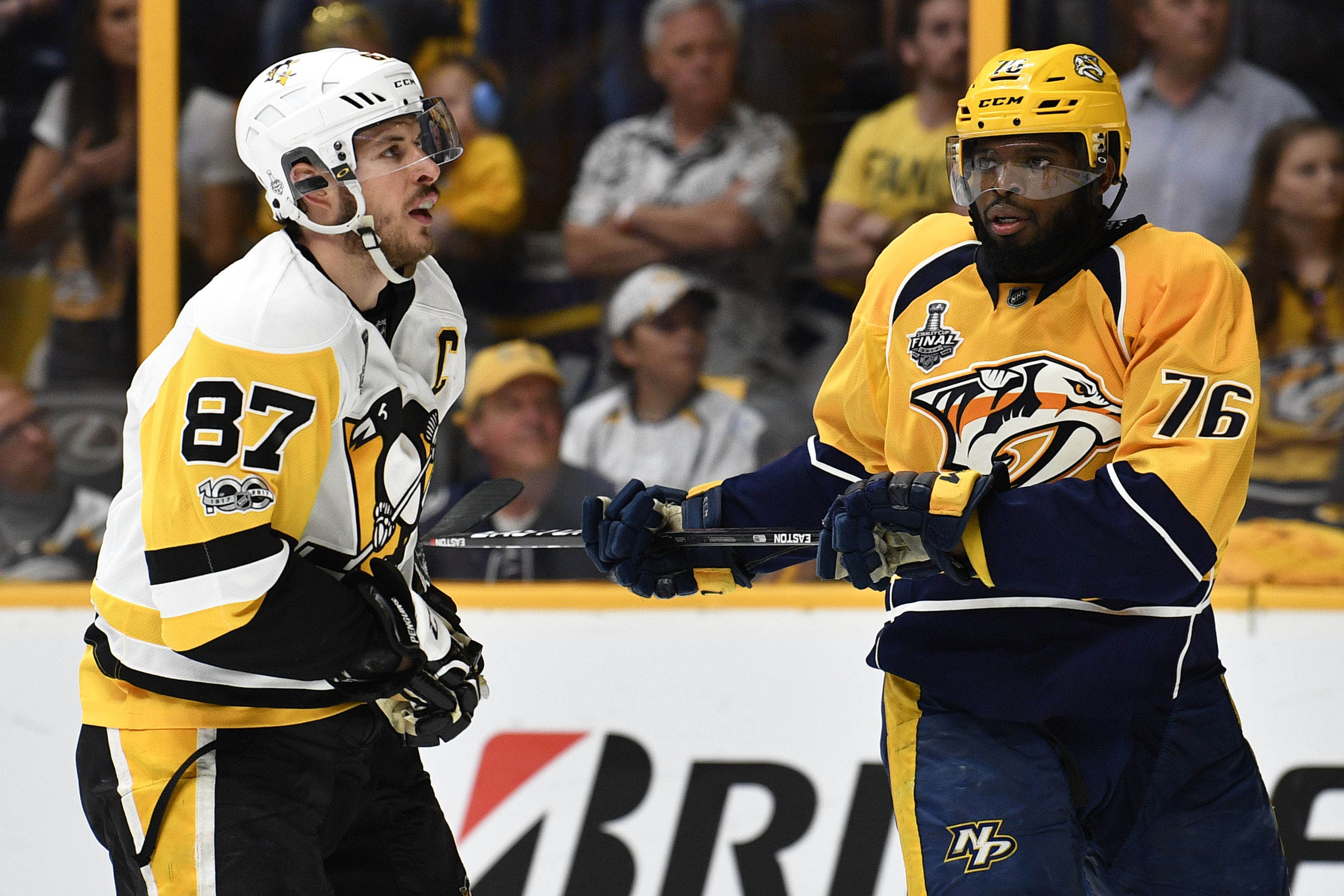 Speaking of Crosby, he and Nashville defenseman P.K. Subban continued to go back and forth for much of the first period. The two exchanged words at the end of the Game 3 win in Nashville.
Going into the second period, the Preds and the Pens were tied 1-1.
STORY: TALES OF THE STANLEY CUP
After the first intermission, the Preds surged on both offense and defense.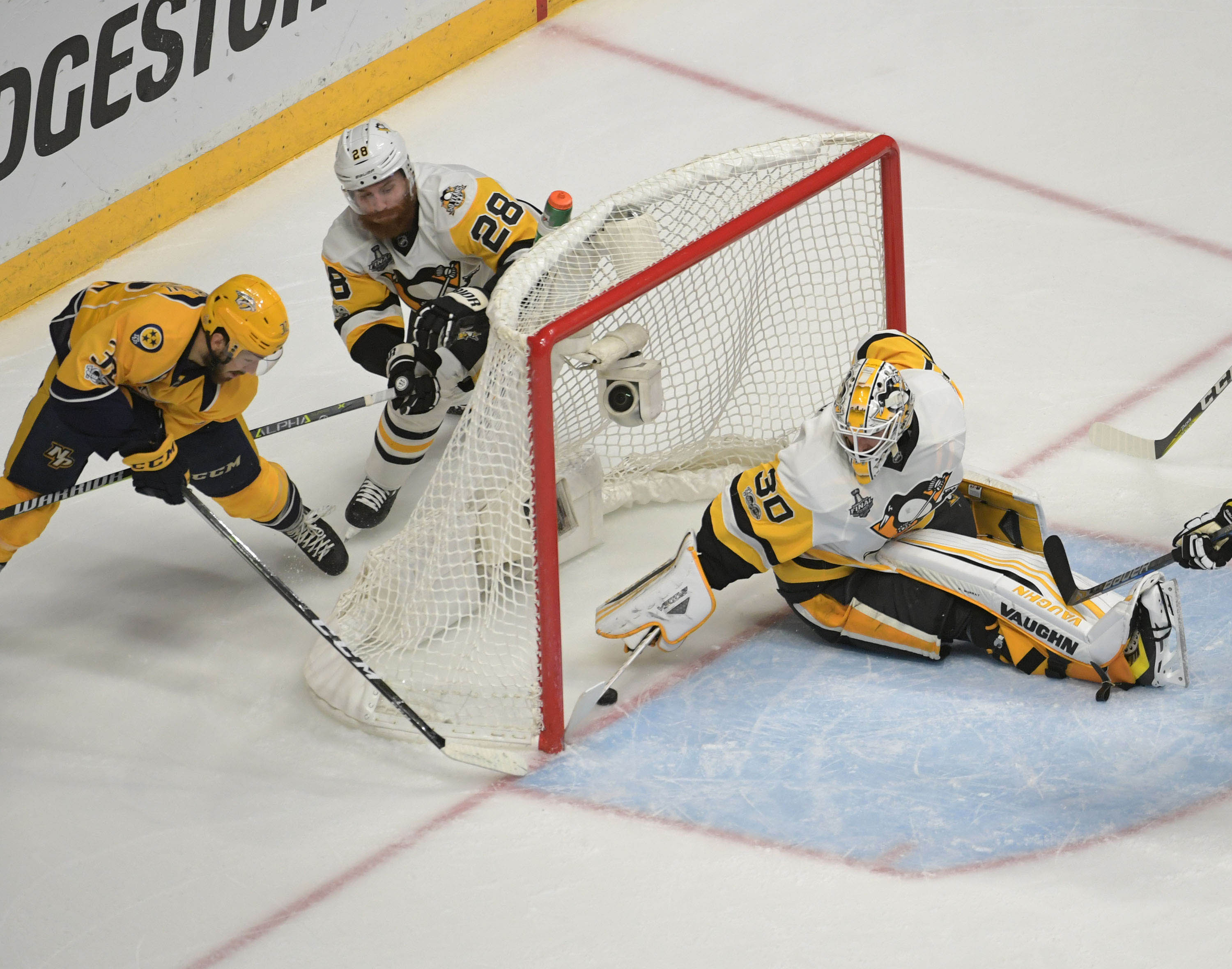 The goal had to be reviewed, but Frederick Gaudreau added one of his own to make it 2-1, less than four minutes into the period. It's Gaudreau's third goal of the Stanley Cup Final and the third goal of his entire career.
Captain Mike Fisher made his presence felt with a gorgeous diving assist to Viktor Arvidsson, for his first goal of the postseason, making it 3-1.
Goalkeeper Pekka Rinne returned to form for the Preds as well. Rinne finished the game with 23 saves on 24 shots.
Throw in an empty net goal, and the Preds win Game 4 of the Stanley Cup Final, 4-1. The series is now tied at 2-2. Game 5 will be played in Pittsburgh on Thursday at 8 p.m. You can watch that game on WBIR.