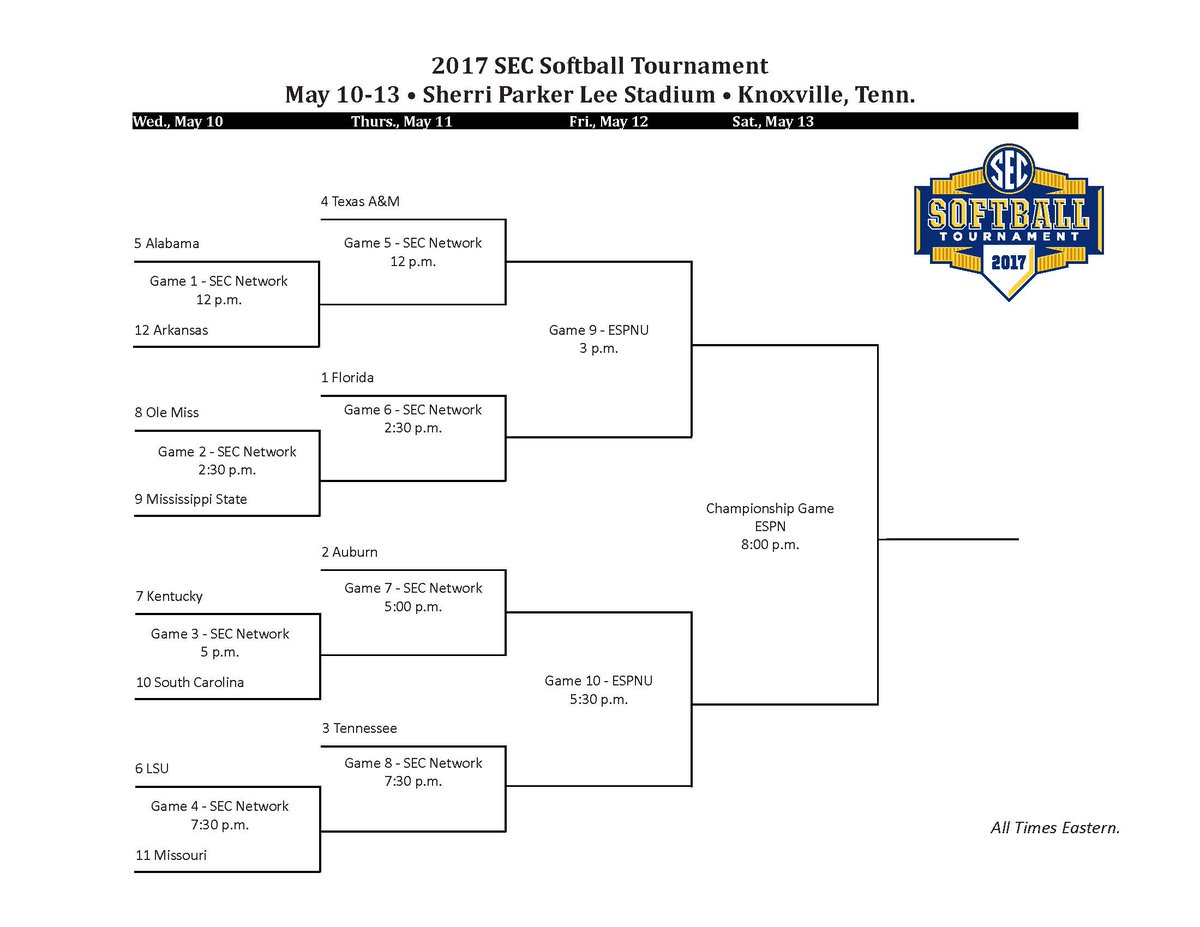 Wednesday marks the start of the SEC softball Tournament.
The Vols will host this year's conference tournament at Sherri Parker Lee Stadium.
No. 5 Alabama and No. 12 Arkansas will open tournament play at 12 p.m. Wednesday.
Here's what you need to know about this year's tournament:
Where can I buy tickets?
General admission tickets will be sold at the ticket office on game day for 10 dollars. Those are for the newly added bleacher seats in the outfield and there are a limited amount of those tickets available.
Where can I park?
There will be 10 dollar general parking for fans on Stephenson Dr. on the River District. There are 250 of those spots available. There will also be free park-and-ride at the I-campus at the CFN1 lot. Shuttles will run starting two hours before the first game of the day and an hour after the final game of the day.
Will there be a clear-bag policy?
Yes. Fans are allowed to bring one 12x6x12 clear bag and/or a clutch size 4.5x6.5.
What are Tennessee's chances of winning the SEC Championship?
The Vols are the No. 3 seed in the tournament and will take on either No. 6 LSU or No. 11 Missouri in their tournament debut on Thursday. Tennessee beat LSU in two out of three games in their away series against the Tigers and did not play Missouri in the regular season.
If the Vols win their first game, there's a good chance they'll take on No. 2 Auburn in the quarterfinals, another team they did not face in the regular season. The Tigers clinched the No. 2 seed after taking the series against Alabama to close out the regular season.
The tournament is single elimination and even getting past the quarterfinals will be a tall task.
"This is the strongest the SEC has ever been," said co-head coach Karen Weekly. "I think the lowest RPI right now is 32 and everybody's record is above .500."
Every team in the SEC has been consistently good this season, including Tennessee who was picked to finish sixth at the start of the season because of the team's youth.
"They've overachieved all season long and they've worked really really hard," said co-head coach Ralph Weekly. "I think the main thing about our team is their maturity for their age and their chemistry."
With tough conference opponents, Tennessee will need to continue to overachieve in order to win the tournament this week.