The Tennessee Vols entered Monday coming off a devastating loss to South Carolina, but with a flicker of hope that there's more meaningful football to be played.
First, the big news of the day:
1. Jalen Hurd told Butch Jones this morning that he plans to transfer to another program.
Hurd was on pace to break Tennessee's all-time rushing yards record.
"I don't want to speak for Jalen," Jones said at his news conference Monday. "There's a lot of things that go into that decision and I guess the only thing I'll say is, I value our relationship and have a lot of respect for that young man and wish him nothing but the best."
Losing Hurd, a former top recruit and Tennessee's main threat in the backfield the past three seasons, is a big blow to the program. For the time being, John Kelly will be the guy taking the most snaps (Alvin Kamara is still sidelined with an injury.) Carlin Fils-Aime would be behind Kelly on the depth chart.
2. The Vols had a team meeting Sunday night, a chance to clear the air and talk through any issues.
Questions regarding team chemistry and Butch Jones' favorableness among his players surfaced during a bizarre weekend.
Rumors of junior college recruit Jonathan Kongbo quitting the team surfaced - and Jones quickly debunked them Monday. Jones did acknowledge a team meeting occurred Sunday, and said the results were very productive.
"It's very very unfortunate that sometimes it may take a moment like that, an opportunity that we let slip away Saturday night," Jones said. "Get everyone's full attention and for individuals to speak up, and you know when a lot of players are calling me after the team meeting and saying 'Coach, that's what we needed' and 'Feeling so much better about everything.'"
3. The season is not over.
The loss to South Carolina makes it difficult, but it is still possible for the Vols to win the SEC East. Tennessee has three conference games remaining, and it has to win all three. Despite entering Monday on a three-game losing streak, the Vols will still be the favorites against Kentucky, Missouri, and Vanderbilt.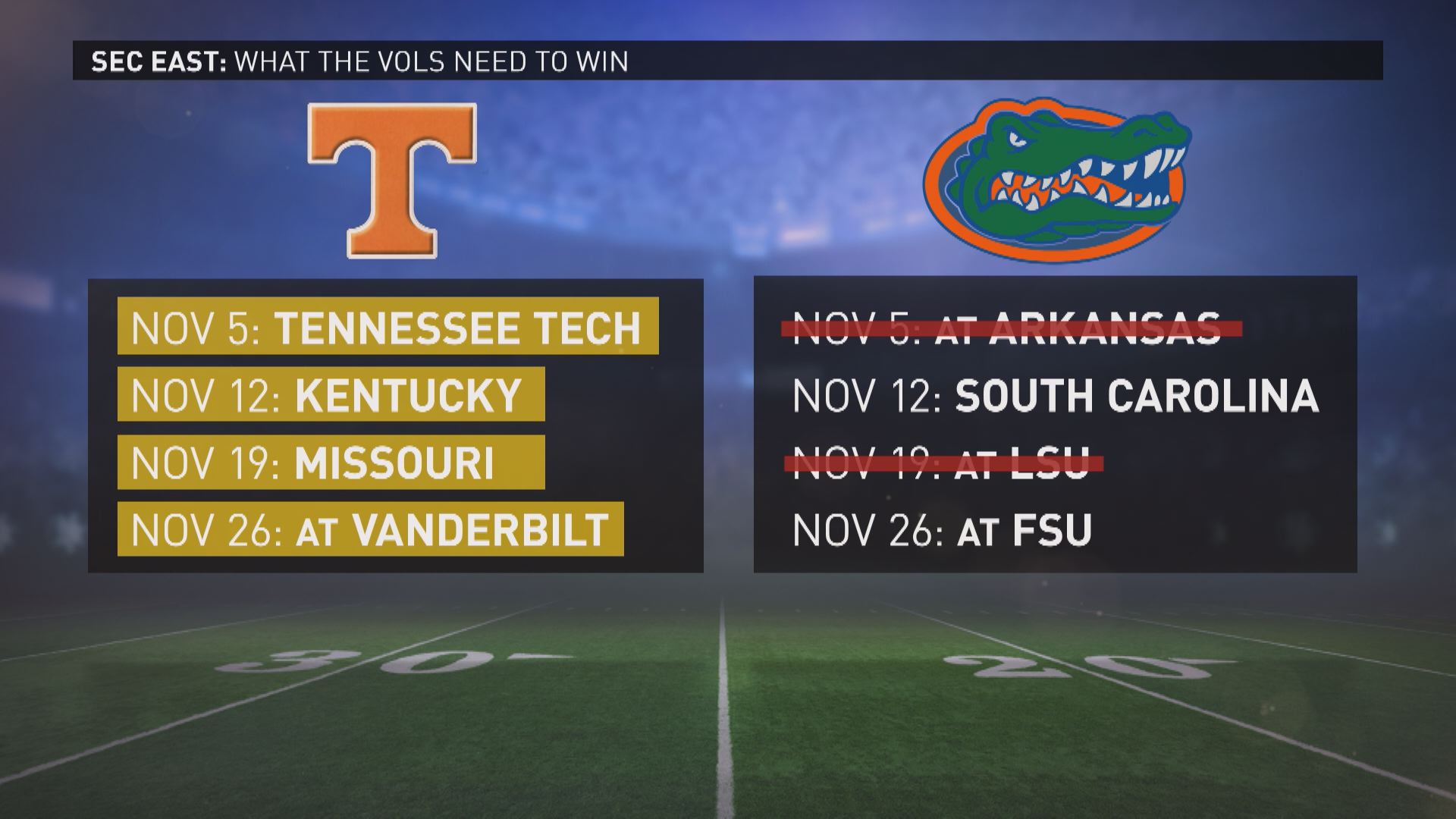 Florida also has three SEC games left. The Vols need the Gators to lose two of those. Road games with LSU and Arkansas will be the toughest.