Most of us in East Tennessee are seeing a few April showers on Thursday, but the folks at Mt.LeConte woke up to a winter wonderland!
Employees of LeConte Lodge, located just below the 6,593 feet summit of the Smoky's highest peak, maintain a blog to keep folks down below up to date on the happenings high above. They also provide advice to the people hiking up to visit or stay at the lodge.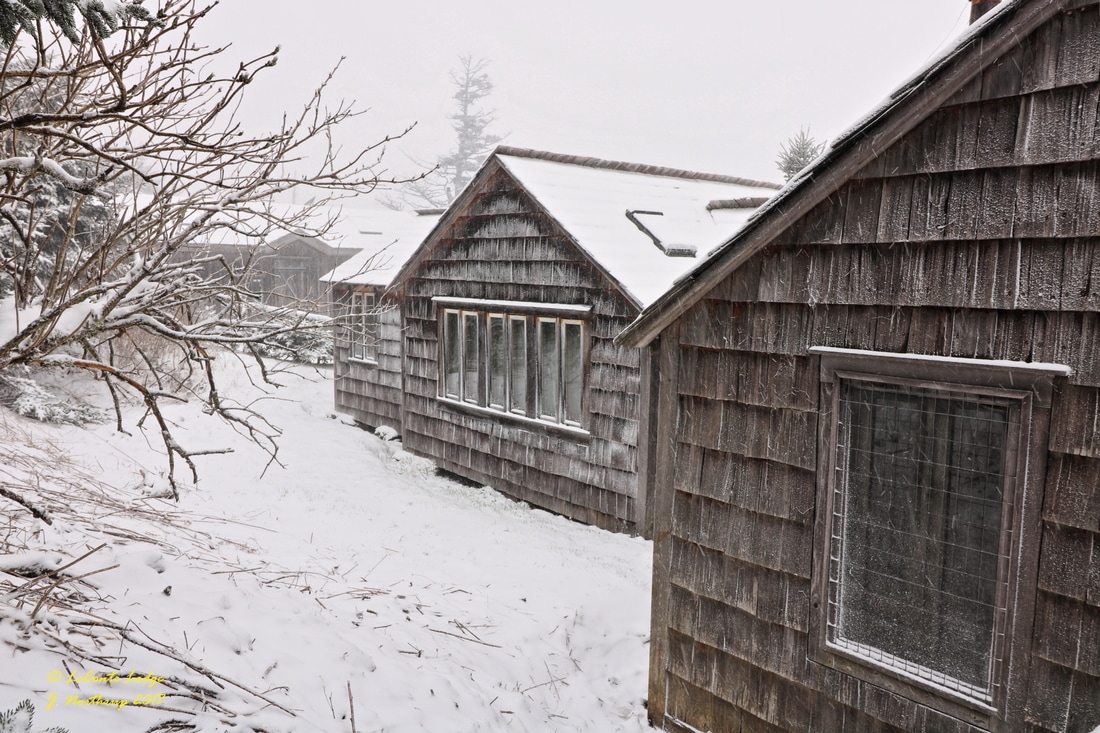 They posted that rain changed over to snow around 4:00 a.m. and continued to fall lightly throughout the morning, but despite the cold (in the mid-20's), the accumulation hovered around about an inch. It was enough to coat everything in a white blanket, but the ground was just too warm for it to build up any further.
The staff wasn't expecting the snow to hang around for long as spring-like temperatures return by the weekend, but they are surely enjoying the view!