Even though a good soaking rain hasn't arrived yet, fire crews have made substantial progress in containing and putting out a multitude of wildfires across Tennessee.
As of Sunday, November 27, nearly all of the major fires burning across the state were 100 percent contained. Crews are still battling the fire at East Millers Cove in Blount County that's burned around 1,500 acres, but it is 90 percent contained at the moment. There are currently 40 active fires burning that encompass some 15,566 acres of land.
The weather outlook is looking up for fire crews. Increasing clouds and the potential for 1 to 2 inches of rain is in the forecast for midweek. The rain is desperately needed -- it's been since early July that Knoxville saw more than an inch of rain, and even further back in the year for other areas in Tennessee that are most at risk for wildfires.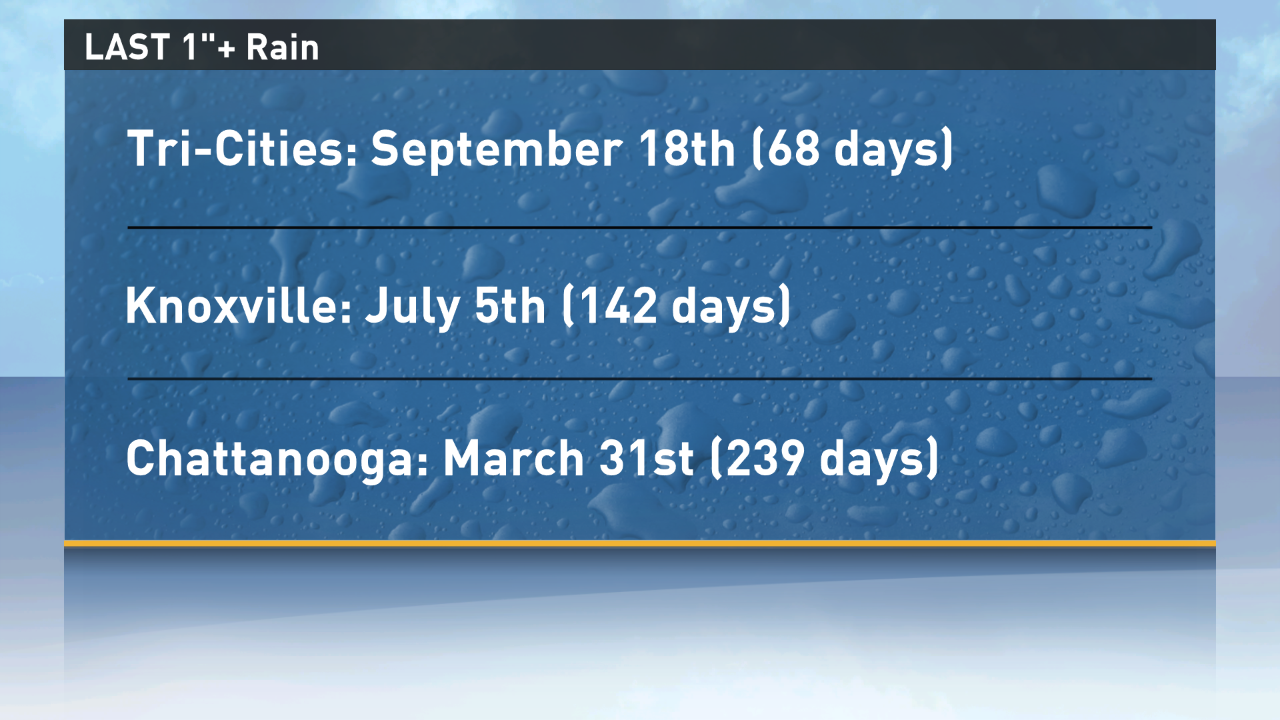 In the past 24 hours, The Tennessee Department of Agriculture and Forestry Division has responded to eight new wildfires statewide. Only one of those started in East Tennessee from a cabin fire in Pigeon Forge, and that fire was quickly contained and burned one acre.
Elsewhere in the Great Smoky Mountains National Park, a slow-moving wildfire continues to burn on the Chimney Tops.
The fire started November 23 on the north spire and has grown past 8 acres in size as of Saturday. The park has created a 410 acre management area to contain the fire and has closed off the Chimney Tops and Prong Road trails.
The fire is not being fought directly by fire crews because of the inaccessible cliff terrain. Crews are monitoring it, though, and are using natural barriers as much as possible to contain it.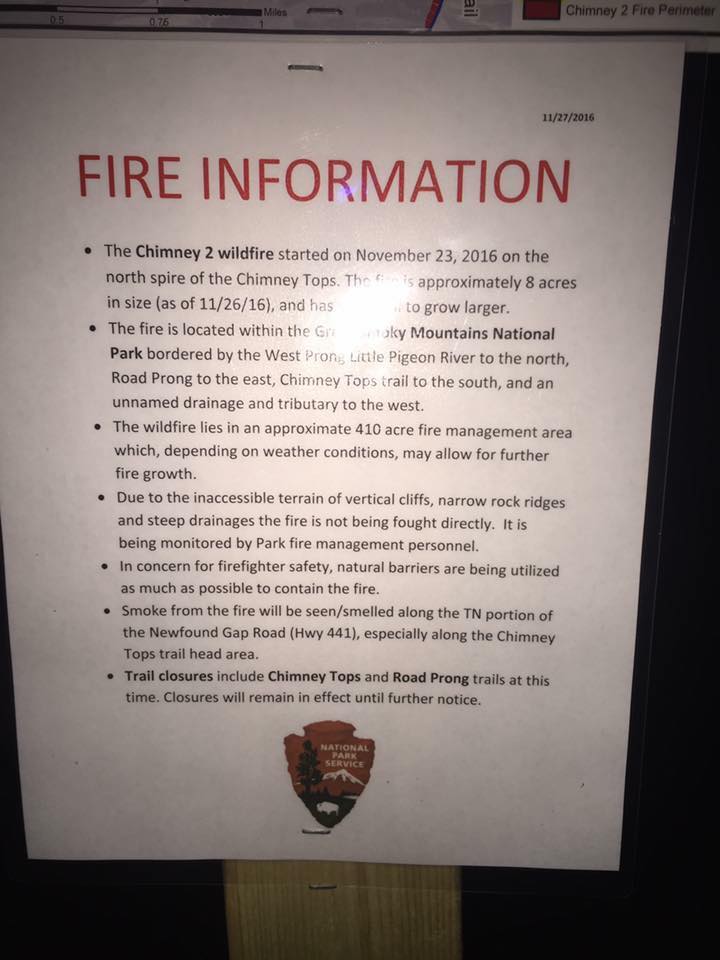 To date this year, there have been a total of 1,381 wildfires that have burned 43,457 acres. A majority of those fires are suspected to be the result of arson.
Open-air burn bans are still in place for 51 counties. The ban includes campfires and the burning of brush, vegetation and construction debris. The ban does not cover closed-burning devices like grills that are in a confined and protected area away from woodlands.
TDA said the ban will not be lifted until the fire danger is reduced and the area sees a significant amount of steady rainfall.