A Powell man who crashed his vehicle in 2014 while drunk, killing his 10-year-old son and injuring his 11-year-old nephew, faces decades in prison for his crimes.
A Knox County Criminal Court jury convicted Steven D. Steelman Jr., 35, on Wednesday of aggravated vehicular homicide, vehicular assault, reckless endangerment and DUI third offense, among other crimes. The trial began Monday.
Judge Steve Sword set sentencing for Oct. 27.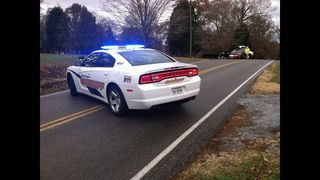 Steelman crashed while driving the afternoon of Nov. 23, 2014, near the 4100 block of West Beaver Creek Drive. He lost control of his vehicle, ran off the road and struck a telephone pole and a tree, according to the Knox County Sheriff's Office.
The vehicle hit on the passenger side. Steelman was driving on a revoked license, the result of prior DUI crimes.
Neighbors heard the accident and ran to help, along with members of a nearby church.
His son, Steven Steelman III, was pronounced dead at the scene. Nathan Lawson, 11, suffered three broken vetebrae, according to the Knox County District Attorney General's Office.
The Sheriff's Office and its crash reconstruction team worked the scene.
Steelman told authorities he'd drunk half a quart of moonshine the night before, according to Knox County District Attorney General Charme Allen's office.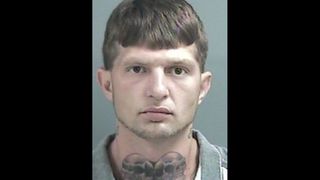 He had a blood alcohol level of 0.144. The legal limit is 0.08.
Steelman also failed field sobriety tests, according to prosecutors. Tests showed he had marijuana in his system.
With 13 prior felony convictions, Steelman likely will get a prison sentence of 25 to 40 years.
According to the prosecution, the Sheriff's Office has classified him as a member of the Aryan Brotherhood.
He's previously been arrested on charges that inlcude aggravated assault, shoplifting, evading arrest and burglary.
(© 2016 WBIR)