Scammers love to separate you from your money.
Con men, often by phone or text, are trying to take advantage of East Tennesseans right now with a number of bogus offers and threats.
Area police agencies warn you to use caution, never give out personal financial information and always be prepared to call law enforcement if you have any suspicion that something is illegitimate.
KUB customers
KUB on Tuesday warned customers about callers who demand payment of a utility bill or a utility fee by way of a Green Dot Card, a money gram, MoneyPaks or other prepaid credit cards. Scammers seek that kind of payment because it's quick and easy for them to use.
KUB says it doesn't ask its customers for payment in such a pre-paid form. If you fall for it, all the scammer needs is the number contained on the card. Give that to them and they've got access to the money.
Don't fall for it.
Also, customers may be called with threats about a shutoff in a particular time frame.
"KUB gives final notices on bills and pink door hangers, not calls, for service termination," according to the utility. "A threat of shutoff within the hour, two hours, that day, etc., will not come from KUB."
If you get such a call, hang up and alert the utility at 865-524-2911. Ask KUB to verify what the caller is claiming.
If you've been scammed, you should also alert your area police agency.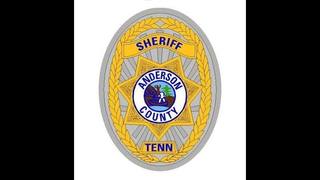 From the Anderson County sheriff
The Anderson County Sheriff's Office reports some cellular users are getting fake text alerts that purport to be from the Knoxville TVA Employees Credit Union.
The credit union, however, doesn't use text to contact customers about personal information, according to the Sheriff's Office.
If you reply to such a text by calling the number and giving someone on the other end your personal information, your money is in jeopardy.
Call the Sheriff's Office if you end up giving out any financial information as a result of the text. You should also call 800-554-8969, to close your debit card and to get a new one.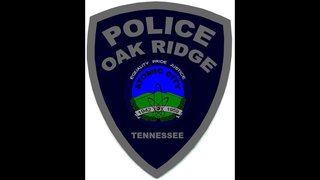 A caution from Oak Ridge police
Some senior citizens in Oak Ridge have been targeted for a phone scam, according to the Oak Ridge Police Department. In it, the potential victim is notified by someone supposedly from the Police Department demanding payment for missing jury duty. The caller might even identify himself as Sgt. David Green.
ORPD, however, doesn't call people demanding payment for missed jury duty. It doesn't employ a Sgt. David Green either.
To check on a suspicious caller, call the department's non-emergency number, 865-425-4399.
Product warning from KPD
In Knoxville, some people have been approached with a sales pitch to buy a "military grade" flashlight as a means of defending against crime. The pitch may say that KPD endorses the product and thinks citizens should guy it.
KPD, however, isn't endorsing such a flashlight, according to the department.
"An investigation into this company has revealed numerous Internet complaints that the product has failed to meet expectations as advertised and that individuals have been charged multiple times for the same flashlight," according to KPD.
The ads have shown up in other cities in the region, supposedly featuring the approval of that city's police department.
According to KPD, "If you have purchased one of these flashlights and have any additional questions, we suggest you contact the company and your credit card company."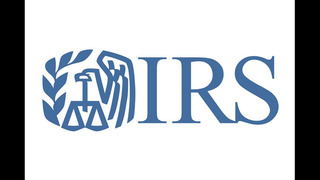 Ongoing IRS scam
Lastly, callers throughout East Tennessee occasionally get phone calls or recorded messages warning them that they're being sought by the Internal Revenue Service for back payment or failure to pay some bogus obligation.
Viewers often call WBIR, Channel 10, asking if the calls are legitimate.
According to the IRS, they are not. The agency doesn't seek payment that way. It won't call you in that manner.
If the IRS needs to communicate with you, they'll first send official correspondence the old-fashioned way - through the mail, according to the agency.
"A big red flag for these scams are angry, threatening calls from people who say they are from the IRS and urging immediate payment. This is not how we operate. People should hang up immediately and contact the (Treasury Inspector General for Tax Administration) or the IRS," according to the IRS.
Tax collectors don't ask for prepaid cards or information about prepaid cards. They don't demand that taxpayers use a specific method of payment. They don't demand immediate payment over the phone.
According to the IRS, "If you know you owe taxes or you think you might owe taxes, call the IRS at 800-829-1040. The IRS employees at that line can help you with a payment issue, if there really is such an issue."
Or, if you know that you don't owe taxes, call and report what happened to the treasury inspector general at 800-366-4484.