The city of Knoxville's Parks and Recreation Department officially has a new home -- the former headquarters of the Lakeshore Mental Health Institute.
A ribbon-cutting was held Wednesday afternoon at the site, now part of the city's popular Lakeshore Park.
The Lakeshore administration building underwent a $3.1-million restoration. It dates to the late 19th century.
The city acquired the property from the state, which formerly ran a mental health institute on site near Northshore Drive.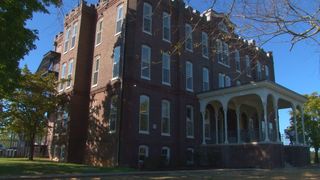 The building will house the city's Parks and Recreation staff and one Lakeshore Park staff member.
"Having everyone under one roof makes it much more manageable, and it makes for more of a family environment," said Joe Walsh, parks director.
Also today, the Lakeshore Park Board announced the construction of two more miles of trails and other park improvements. Work is set to begin this October.
(© 2016 WBIR)