Area rock climbers are vowing to find a way to continue after Ijams Nature Center posted notice it was halting open, unsupervised climbing on a popular natural rock wall known as the Ijams Crag.
The South Knoxville nature center cited changes to its liability insurance coverage in stopping the climbs.
Many volunteers worked for many months to prepare the Crag so that climbers could practice on various routes up the rock face.
Ijams posted a notice on its website in conjunction with the closure.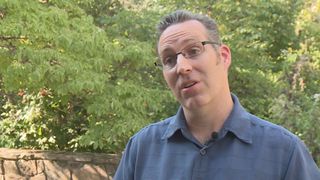 "We appreciate the generous, hardworking volunteers who helped develop and continue to support this climbing destination. Ijams is committed to making the Crag available to local climbers. We ask for your patience while we work through these new insurance restrictions and develop a plan to serve the community under these circumstances."
Ijams found that it could only afford an insurance policy that permits supervised climbing at the Crag.
"We heard no word that the Crag was even going to be an issue," Executive Director Paul James told 10News. "So we were very surprised and shocked that we could not offer unsupervised, unguided climbing at the Crag under this renewal policy."
Area climbers and outdoor enthusiasts said they were disappointed but undaunted.
McCalister said volunteers had used a $1,500 grant to help pay for work at the Crag.
"There can be climbing. It's just a matter of navigating the waters correctly and finding how to do that," said Ed McAlister, owner of River Sports Outdoors. "I have no doubts that if we all work together that this thing can be resolved."
He said River Sports also has an agreement with Ijams for using the Crag for outdoor climbing.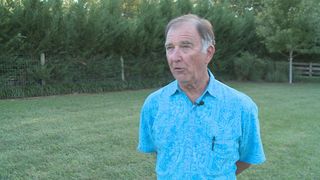 Benjy Darnell, a member of the Ijams Crag Committee known as the "Quarry Boys", was confident the setback would be resolved. Darnell, in contacting 10News, said he'd just been working Tuesday with Ijams staff on the Crag trails.
"We are continuing to move forward no matter the barriers in the way," he wrote. "We are climbers, we are used to hard moves (aka the crux) and WE WILL FIRE THROUGH THE CRUX!! Ijams administration has been supportive in listening to the Ijams Crag Committee on possible resolutions to this liability insurance issue."
Darnell said it's always been the group's goal to give provide a place where novice climbers could learn alongside experienced climbers.
"With that goal, we have watched the explosion of youth and families that have been getting outside and enjoying this place as an alternative opportunity to far less beneficial activities that continue to plague our current society. I am disheartened and I pain for the community that has grown from our small crag, but we will move forward and WE WILL CLIMB again.".
(© 2016 WBIR)