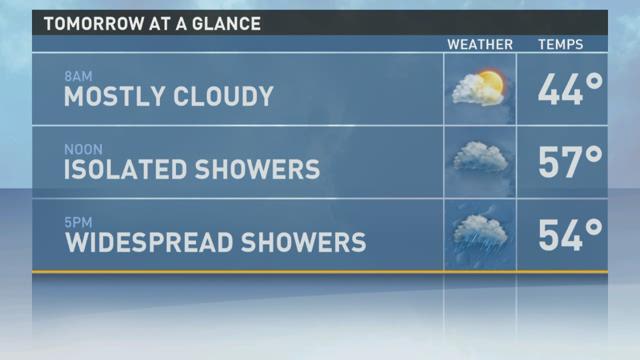 Mild temperatures this weekend with scattered showers WBIR
Today: Rain showers move in through the day today and become more widespread and heavier through the afternoon. Heavy downpours likely at times, with a few rumbles of thunder. Highs in the upper 50s.
Tonight: Showers taper off tonight, but winds pick up and remain very gusty overnight. 15-25 mph gusting to 30 mph in valley, 60 mph in mountains. Lows near 50.
Thanksgiving Week: The chance for a few showers lingers into Monday morning as a cold front slowly pushes through. The weather will trend colder by Tuesday into Wednesday with highs back down into the 40s by Wednesday. Dry and chilly on Thanksgiving day, with highs in the mid 40s.
Stay dry today!!
Read or Share this story: http://on.wbir.com/15M87nl