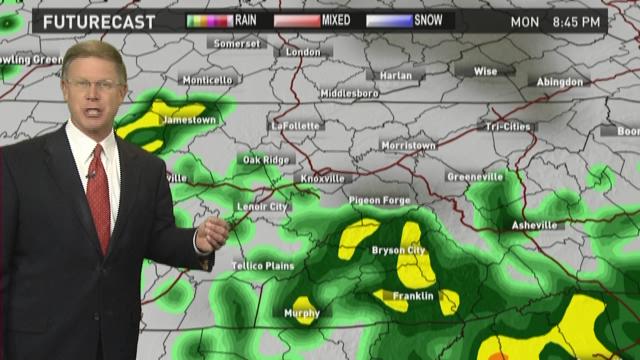 Mild and wet weather expected the next two days ... WBIR
Tonight: Mostly cloudy skies with low temperatures in the mid 40s. Scattered areas of
Tuesday and Wednesday: A chance for spotty showers during the day Tuesday and very mild with highs around 61 degrees. A better chance for heavier showers and even some thunderstorms arrives by late afternoon into the evening. Overnight Tuesday into Wednesday winds and rain chances pick up and become widespread through the night. A cold front will pass through by Wednesday afternoon with decreasing chances for rain during the day, but we do have a chance to see light wrap-around precipitation that could could switch from rain to light snow in the higher elevations Christmas Eve night.
Christmas Day Thursday: A few light snow showers may linger into Christmas morning over the higher elevations, but otherwise we should see clearing through Christmas Day along with cooler temperatures in the middle 40s.
Friday into the Weekend: Friday looks to be sunny and dry with highs in the lower 50s. The next weather system, however, approaches this weekend with more scattered showers expected late Saturday into Sunday with highs going from the 50s Saturday back down into the 40s on Sunday.
Have a Merry Christmas and travel safely!!

Read or Share this story: http://on.wbir.com/15M87nl