Knoxville — RE-WATCH THE VETERANS DAY PARADE HERE
Click to watch each part: PART 1 | PART 2 | PART 3
Close to 2,000 people were expected to gather downtown in tribute to local U.S. military veterans on Friday. Organizers said the parade participation was about 80% of what they expected. Veterans 10News spoke to were thankful for the turnout.
"It's outstanding you know...it's great to see all the people out here supporting our veterans," said Air Force Veteran Al Sautner. "It's a great feeling,"
Another veteran, Greg Broyles, said he hopes the parade served as a reminder to others about what veterans gave up for their freedom.
"It's hard to put into words...it just means a lot on a day like this," he said. "You know, people just really need to walk up to the veterans and tell them thank you."
PHOTOS: 93rd Veteran's Day Parade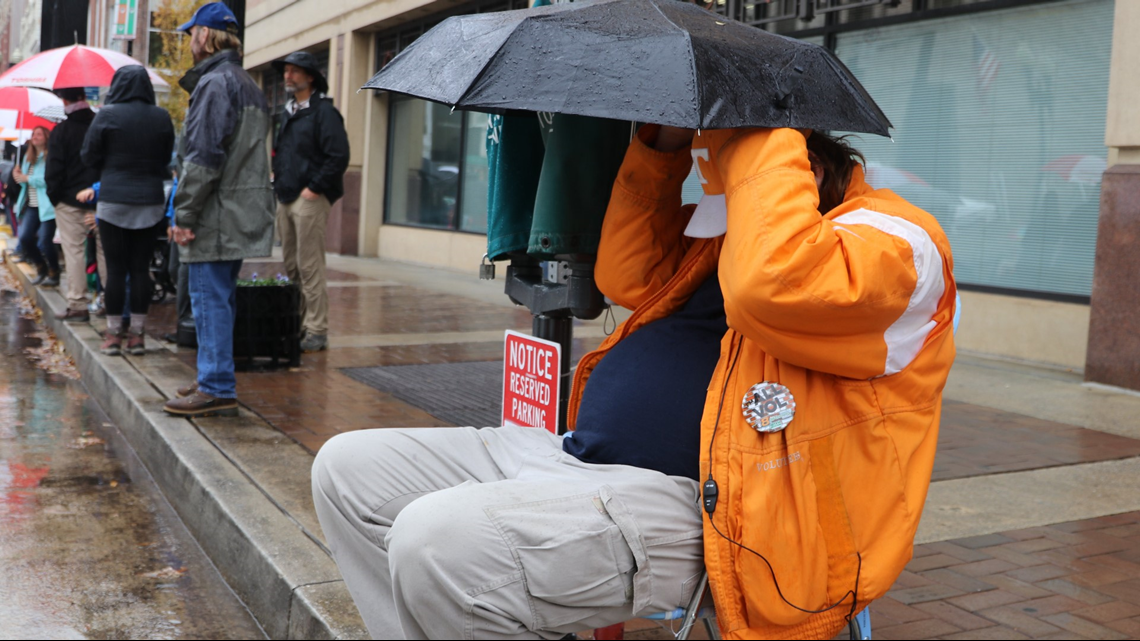 Knoxville's annual Veteran's Day Parade is the city's 93rd celebration to honor local veterans, particularly those who served in Vietnam. A variety of local heroes will be in attendance, including this year's Grand Marshal and U.S. Air Force Capt. Bill Robinson. He was the longest-held enlisted prisoner of war in American history, having served some of his time with the late Sen. John McCain.
RELATED: Hundreds give hero's welcome home to HonorAir Flight 27 veterans returning from D.C.
At 11 a.m., the parade will halt at the reviewing stand near Mast General Store and perform a brief ceremony for attending veterans, including the parade's reviewing officer, Air Force Maj. Gen. Stephen A. Clark, who is an alumnus of the University of Tennessee. At this time, a Vietnam-era Huey helicopter will perform a flyover.
"The sound of the Huey is synonymous with Vietnam," said Marty Everett, American Legion Post 2 Parade Committee Chairman since 2006. "The Hueys were the workhorses of the war, the equivalent of Jeeps in World War II." This year's parade also includes three WW II-era British tanks.