MARYVILLE, Tenn. — You can get a taste of the Highlands in the Smokies at the Smoky Mountain Scottish Festival and Games at Maryville College.
The yearly celebration of Scottish culture and history takes place May 18-19.
They will have live music from colorful Pipe and Drum bands along with displays provided by Clans and cultural heritage organization groups.
Some of the groups can even help you discover your ancestry.
"If you have Scottish, Irish ancestry, we'll help you. And even if you aren't Clan McCleod, we can help find what clan you belong to," said Jeff McCleod, regional vice president for the Clan McCleod Society.
Experience the Highlands at the Smoky Mountains Scottish Festival and Games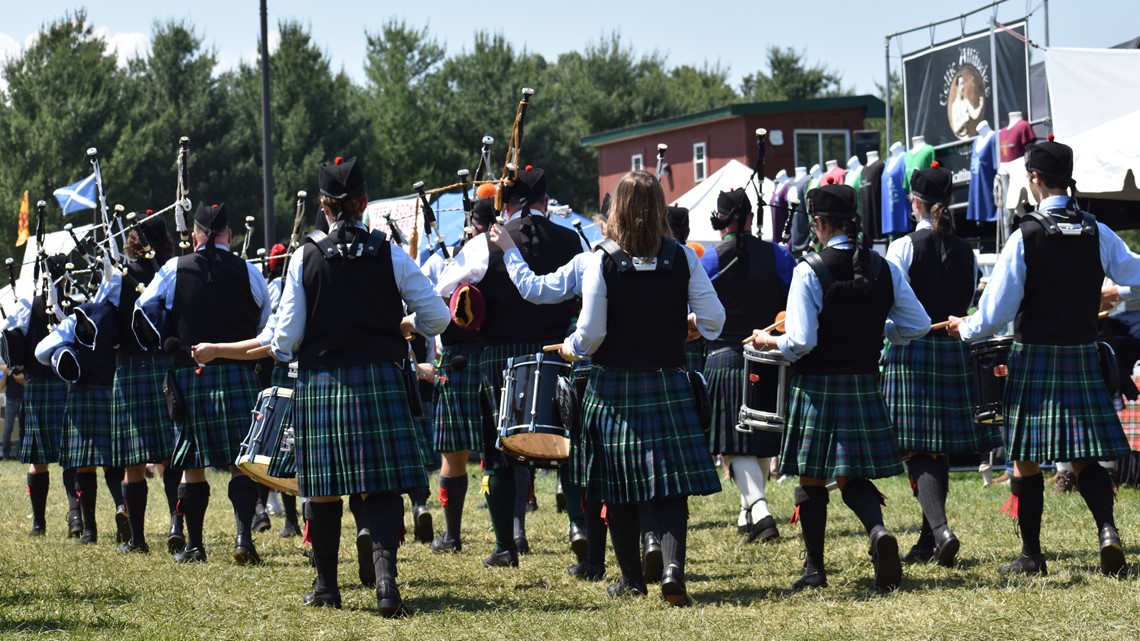 You can watch kilted athletes engage in traditional feats of phenomenal strength like the hammer throw, stone put, sheaf toss and everyone's favorite, the caber toss.
Our musical entertainment venues showcase the best in international Celtic entertainers, with a mix of both modern and traditional performers and dancers will compete in the ballet-like moves that define the grace and beauty of Highland Dance.
Lloyd Pickney, drum major for Knoxville Pipes and Drums, said the event is also a chance to show off your skills. He and dozens of other bagpipers performed for judges.
He said it was just a chance for him to practice, but for others, it was a serious competition.
There will also be sheepdog demonstrations, Scottish animal exhibits, and even a supervised kid's play area ensure plenty of fun and activities for the entire family.
Vendors will sell traditional Scottish and Irish foods, such as meat pies, shortbreads, and yes, haggis.
Above all, make sure to keep your head on a swivel too. You never know what you may see on the field or in the crowd (like a kilted Stormtrooper).
Get full details here.