KNOXVILLE, Tenn. — A fun Pride Month tradition returned to Zoo Knoxville on June 2 — Pride Night.
Knox Pride and the zoo partnered to create it, giving people a chance to see the zoo in a different light. It started at 5:30 p.m. and ran until 8 p.m., and $5 from every ticket sold supports the Knox Pride Community and Resource Center.
The event included music from DJ Chris Neal, as well as fun food. There will also be cocktails and an extensive beer and wine selection. People will be able to celebrate the start of Pride Month by exploring the Amphibian and Reptile Conservation Campus, as well as the zoo's Dawn of the Dinosaurs exhibit.
There will also be a goat contact yard and a soaring eagle ride. Attendees will also be able to ride a carousel in the zoo.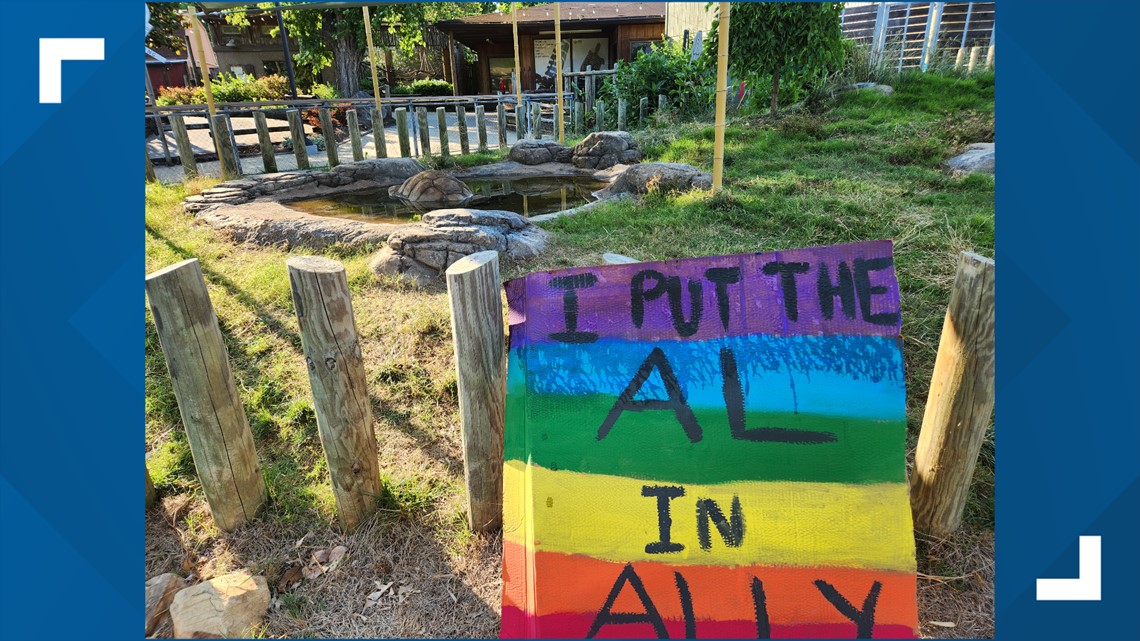 "Zoo Knoxville celebrates the diversity of our natural world and our community every day, and we are excited to host our third annual Pride Night," the zoo said on its website about the event.
Children under two years old did not need a ticket. They were around $22 for children between three years old and 12 years old, or around $27 for adults. Anyone who wants to buy a ticket could do so online.
Tickets were $5 for zoo members.