An extreme makeover to the movie theater in West Town Mall in Knoxville is set to officially open on Thursday. Cinebarre is a restaurant, bar, arcade and movie theater all in one. Also, you can eat and drink while you kick back in a recliner in front of the big screen.
With so many options for people to watch movies these days whether it's on their phones, or at home using streaming services, organizers said this is an all-in-one stop that's sure to grab anyones' attention.
►Regal Cinebarre arrives at West Town Mall on July 19
Photos: Inside Cinebarre Theatre at West Town Mall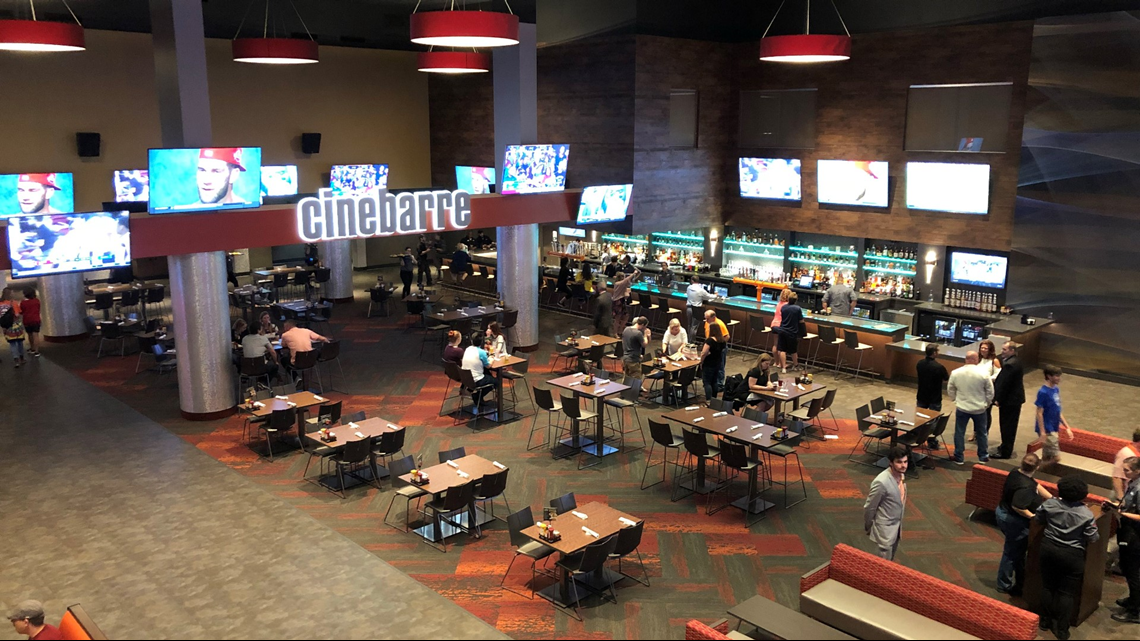 "It's more than just your state of the art theater," Richard Grover, Regal's VP of Communications, said.
Richard Grover with Regal said while this is a place for anyone...he thinks it wil be a hit for the millennial population...and that was a big part of the marketing campaign.
"The digital component was big going after the millennials and making sure from a digital side on social media anyone will see we are opening this theater here in Knoxville," Grover said.
The experts would agree with that strategy too. Hanna Lustig is a Content Strategist with Morris Creative Group who does research on millennials and how they're shaking up the marketing world. She says millennials are looking for experiences now more than ever.
"For a millennial it's not 'let's get breakfast,' it's 'lets get brunch.' It's a reason to gather and go out," Lustig said.
She said she's noticed a recent boom in businesses that attract millennials in Knoxville like Maple Hall bowling alley, main event and Cinebarre...places that offer unique experiences.
"Millennials are discerning and tech savvy so we don't make decisions by who get's to us first," she said.
If you're starting a business and haven't considered what the millennial is thinking, here's some advice from a millennial herself:
"I think it's all about adapting to millennials tastes and preferences," Lustig said.