When there's a search and rescue situation in the Great Smoky Mountains National Park, Kato the Backcountry Search & Rescue (BUSAR) K-9 is on the job.
Montana native Ben Landkammer got Kato nearly two years ago while taking search and rescue courses in Florida, with the last one involving training up a puppy.
"At the time, I was working a corporate job and it was just something I wanted to give a shot, and it was just something to kind of stimulate my brain and learn after grad school," Landkammer said. "I just got sucked in and discovered a passion that I had."
Landkammer was paired with an 8-week-old solid black German Shepherd, and the duo has been working together in the Knoxville area ever since.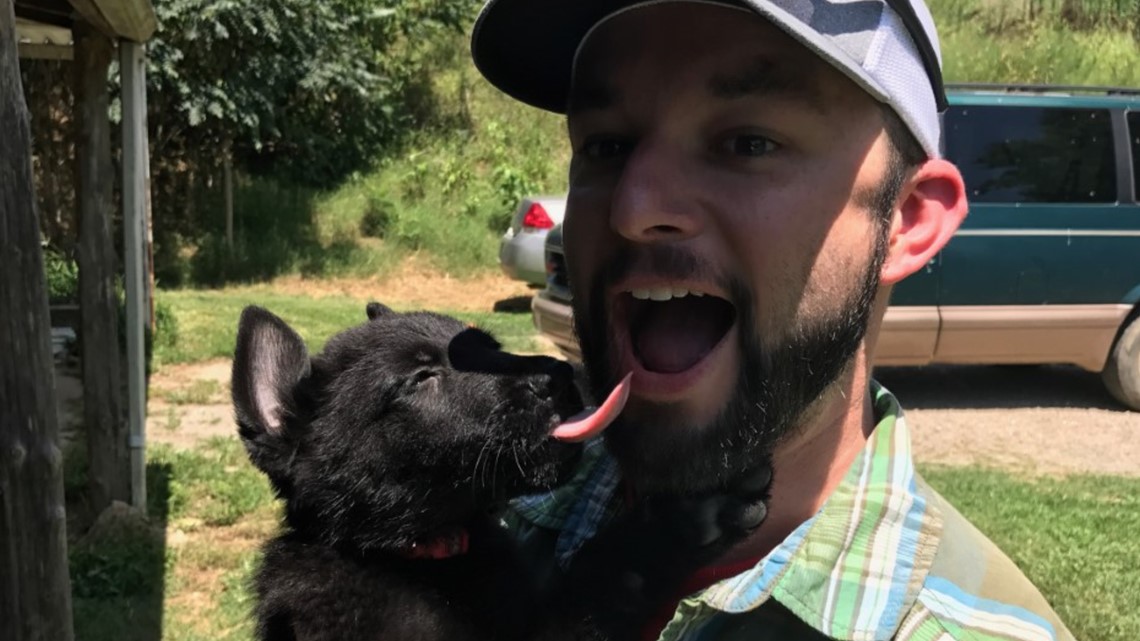 "Through that process, I spent early mornings, late nights, every day and all my weekends training him," Landkammer said.
He and Kato worked through advanced obedience, scent detection and tracking techniques for months.
Then, while enjoying a night out, Landkammer ran into a member of BUSAR, a non-profit volunteer backcountry search and rescue team in the Smokies, who wanted to meet Kato.
They chatted about the pup's training and the team's desire for a K-9 unit. Landkammer got in touch with BUSAR's leader, Andrew Herrington, and he and Kato quickly joined the group.
"Over the course of the last two years of being on the team now, where we're at with park administration and our capabilities, he is the only K-9 allowed to train and deploy in the park on any mission right now," Landkammer said.
Landkammer credits the support of the park's leadership, especially chief ranger Lisa Hendy, for making the BUSAR K-9 unit possible.
While Kato is not fully certified to do live searches in the park yet, he is still able to support his BUSAR teammates when they go on missions.
Hendy has nothing but praise for the entire search and rescue team.
"Having a dog that can help narrow that search area is potentially a tremendous not only time-saver, which could be a lifesaver, but also just a manpower saver," Hendy said. "[BUSAR is] just a valuable asset to the park and they are working side by side with us to keep the visitors safer here."
Despite being the only member with four legs, Kato is considered just a part of the team, showing up to all group workouts, training and missions. He even has his own bio on BUSAR's website.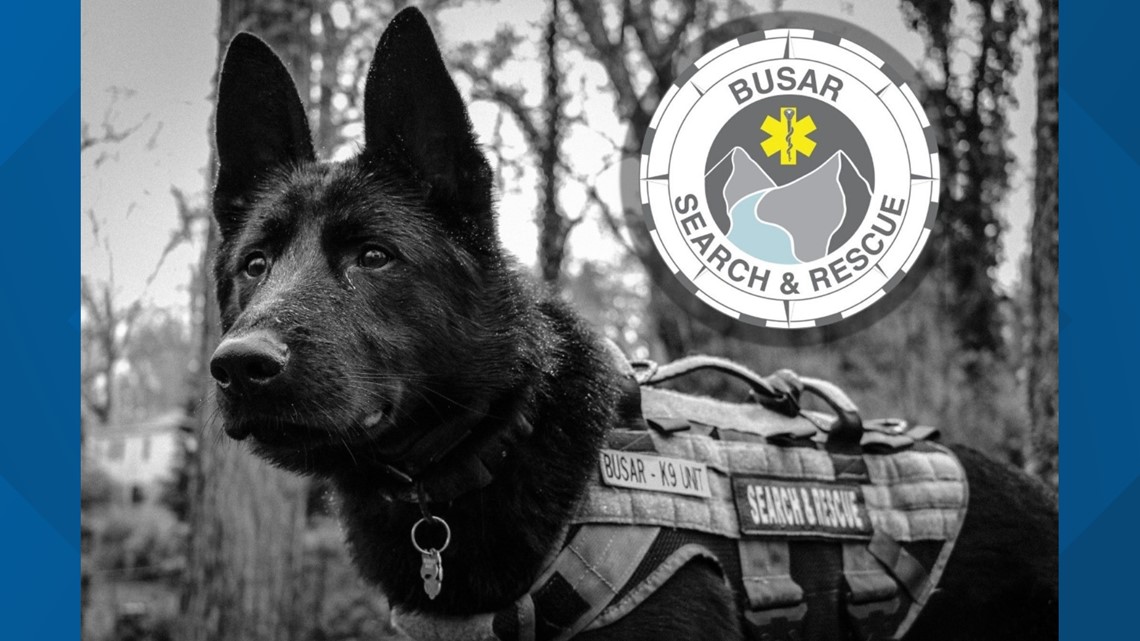 When they are working, Landkammer said he and Kato operate as a unit and share leadership roles.
"We're looking for people in more or less pristine wilderness," Landkammer said. "When we're tracking, that's one thing when the dog can take over and they're far better than us at it."
Once Kato takes over, Landkammer's role shifts to slowing him down, monitoring his behavior and making sure he is safe.
Landkammer even went so far as to take a K-9 tactical casualty care course to make sure he can keep Kato alive and get him to better care should the worst happen in the park.
"That's part of that team aspect. I watch over him and a lot of time, you know, he's a shepherd so he's watching over me," Landkammer said.
Photos: Kato, the Smokies' search and rescue K9
Kato's work in the Smokies is serious and critical to the team's mission of reuniting loved ones, but it is also fun for him.
"His big reward is the hunt," Landkammer said. "It really legitimately is his favorite thing to do is to go find people who are trying to get away from him."
Once his official BUSAR working vest comes off and his bright blue safety goggles are removed, Kato's still a partner at Calibrated K-9, Landkammer's Knoxville area dog training business.
"He's my homeboy. He's my pet. He's also my business partner. I use him a lot for marketing for my business," Landkammer said. "His whole life is hanging out, looking handsome and training and then just being my boy."
Watch Kato track digital reporter Elizabeth Sims:
Though Kato is able to track people through dense wilderness and maneuver around downed trees and tall rocks, Landkammer said the trick that turns the most heads is sitting in a chair when they are out to eat.
"It's usually, 'Oh my gosh, he's sitting in a chair. That's amazing!' And I'm like, 'Yeah, he does other cool stuff too,'" Landkammer said with a laugh.
Since BUSAR is a non-profit operation, Kato and Landkammer are always looking for people to go "get lost" to further their training and better serve people in the park.
"Having more people to train with means more different human scents and behaviors for us to work through," Landkammer said. "It takes a village to raise a search and rescue team that's fully capable."
If you are interested in helping continue Kato's training, you can contact Landkammer through calibratedk9.com.
IMPORTANT: "Getting lost" means hiking to a predetermined location with a GPS tracker and then waiting for Kato to find you. Please do not intentionally put yourself in danger.