Chris Blue's emotional journey on The Voice wrapped up Tuesday evening with the Knoxville singer being crowned the season 12 champion.
Lauren Duski finished second. Aliyah Moulden was third, and Jesse Larson was fourth.
After being announced as the winner, Blue sang "Money on You," the original song he performed Monday night on the NBC show that airs on WBIR.
Over the past few months on the hit singing competition, Blue received effusive praise from judges and viewers alike.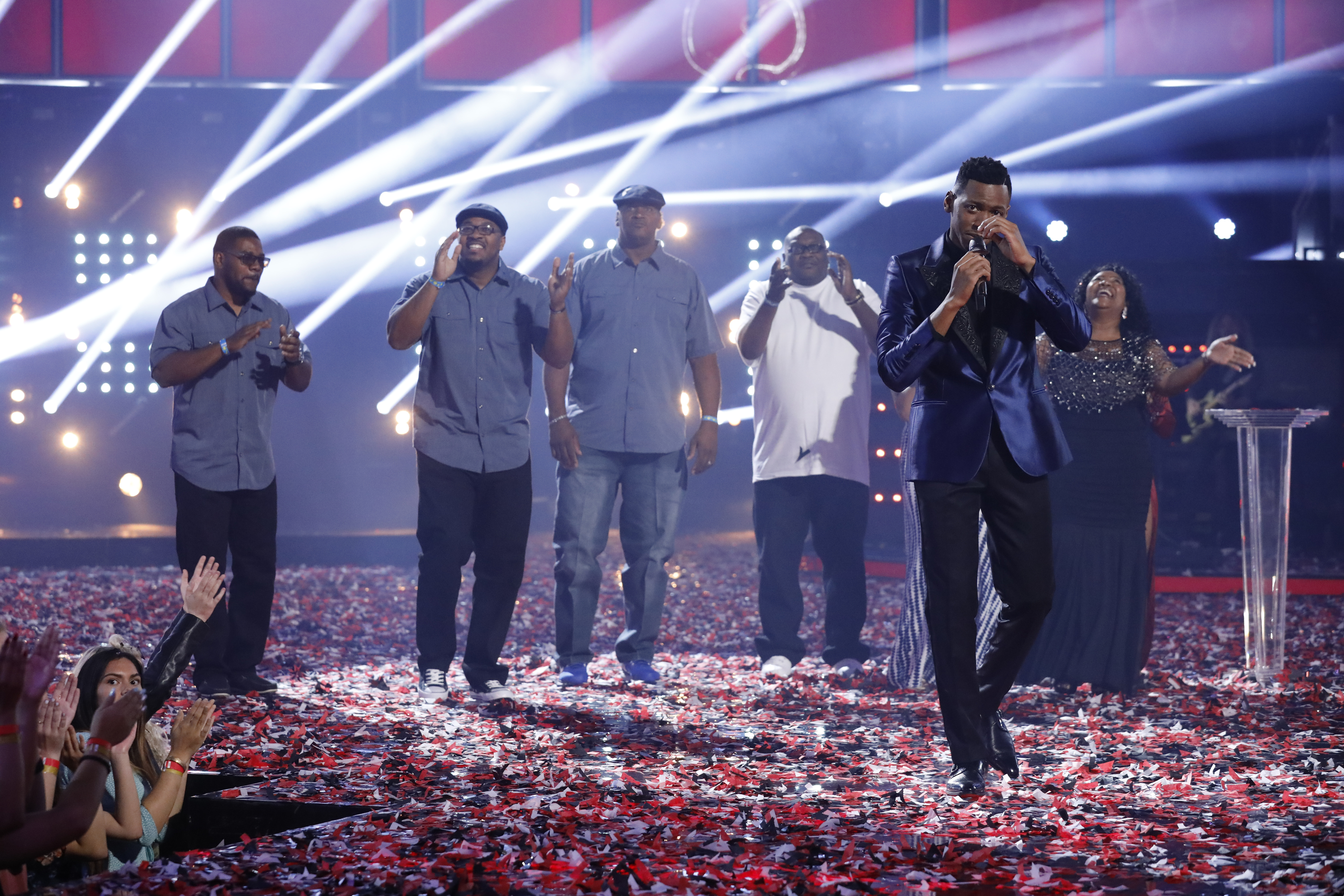 Blue had both those qualities and their coach-artist relationship seemed to get stronger each week.
In fact, on Tuesday night he expressed deep gratitude for her.
"I feel like it was destiny for us to meet," he told her on Tuesday's broadcast.
He added: "You're my friend."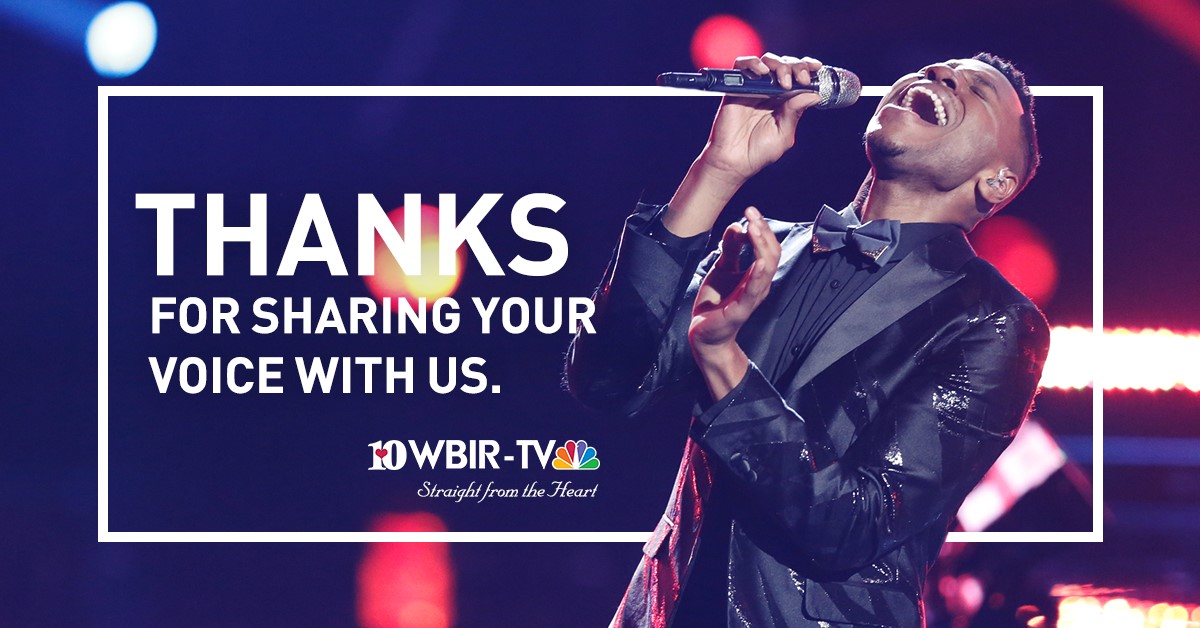 The Tennessee Soul Singer impressed other coaches too, leading to some bold predictions. During the Battle Rounds, Blake Shelton said he believed Chris would be in the final and win it all.
America seemed to truly get behind what Blue was all about during the live semi-finals and finale, propelling four of his songs into the Top 10 on the iTunes singles charts.
But both times he was in the Top 10, Team Blake's Lauren Duski was also there. During this week's finale, Duski's songs secured the number one and number two overall spots, as Blue followed behind with his songs in third and eighth.
His coach was always one of his biggest supporters.
"America needs to know that together we can say we started Chris Blue's career [on Monday night]," Alicia Keys proclaimed during the first night of the finale.
Back home in Knoxville, hundreds of fans filled Cokesbury United Methodist Church to cheer on Blue, their worship leader turned Voice star.