And her name is Adaline
Meet Adaline Staples Crozier, a woman whose descendants built a legacy in the same place she was enslaved, then changed the world.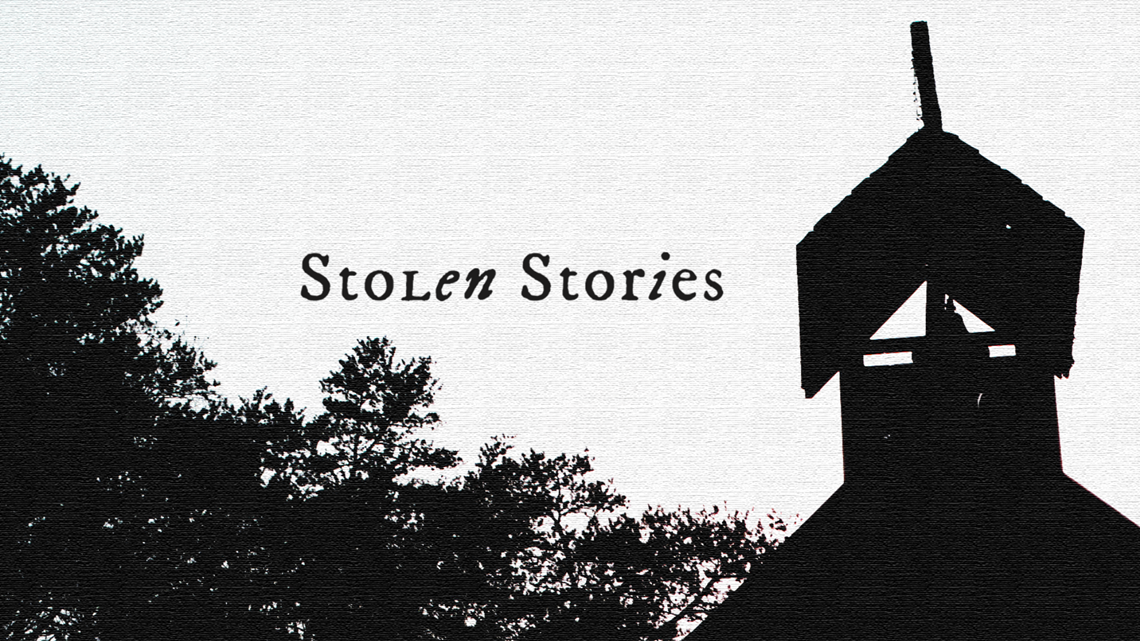 Chapter one
:
Knowing Adaline
With a binder in hand and photos of a bygone era scattered across the mahogany table around her, Michele Daniel sits at the Beck Cultural Center in Knoxville surrounded by centuries of history.
It's an appropriate place to look into the past - the organization is charged with the crucial task of preserving decades of heritage.
"It's very difficult to appreciate legacy and appreciate the power of the struggle if you don't know what the struggle is," she says.
But though she sits in a place that curates the stories of people from all walks of life, it's her own past she is digging through.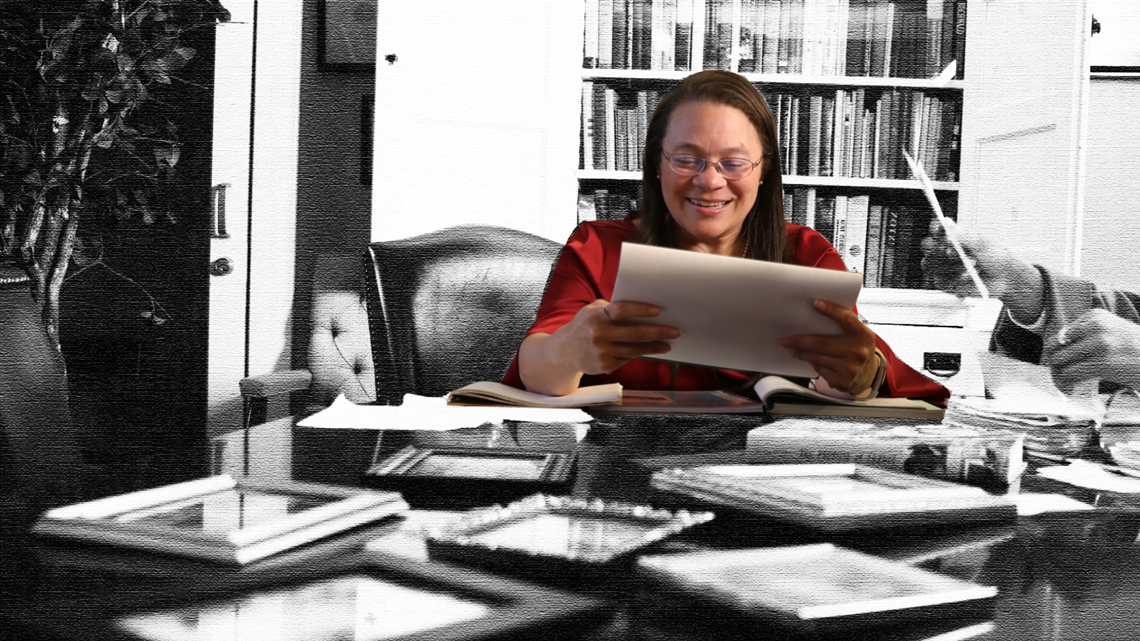 Familiar names and faces stand out. "They had no idea we'd be sitting here in an environment like this, able to discuss this with pride. Just the legacy of who came through their line and also what they accomplished," she says, sifting through enough papers, documents, and records to fill an entire suitcase.
"It's very difficult to appreciate legacy and appreciate the power of the struggle if you don't know what the struggle is," she says.
Daniel lands, finally, on an old photo of a woman who she knows well. This is the same face that has graced the hearth of Daniels family fireplaces, and whose name has woven a thread of hope throughout this sprawling family line.
In life, the woman's name was malleable and ever-changing. In death, her descendants would go on to change the world, and know her name all the while.
Daniel sets a gentle, reverent hand on the photo.
"That's her," she points. "That's Adaline."
Chapter two
:
The Life of a Survivor
Born into a prominent farming family in Oliver Springs, Tennessee, Daniel grew up knowing the family around her. Flipping through the binder, she can say the same thing about many of them: they worked really hard and didn't play.
"It didn't matter what allergies you had or what your whatever was," she said. "Your first job was helping."
And, growing up, her family ensured she knew where she came from.
She knew a lot about the man named Jack Crozier, because family lore held that it was his farm. Daniel did not know as much about Adaline, a woman who lived on the same land six generations ago.

"We passed that history down from person to person. Growing up we knew a little bit more Jack because we knew this was his farm," Daniel said.
Only once Daniel grew older did the truth of who Adaline was become more clear. Thanks to the extensive research of her mother, Julia Daniel, she began to learn about the legacy of this extraordinary ancestor.
"My mom wanted to continue the history of Adaline Staples Crozier," Daniel said. "She gives this oral living history, and she's so proud. And I am too, because she was an amazing woman who survived."
The details which the Daniel family have been able to track down of Adaline's life are few, but precious.

"Adaline was the daughter of a slave," Daniel said. "We don't know who her mother was. But she was purchased by this family called the Staples family who lived in Oliver Springs."
Family records also reveal some clues into Adaline's personality; Adaline was said to have loved to dance and music. She wore her hair back in a bun.
Adaline was also strong in faith, a trait Daniel said she thinks helped her great-great-great grandmother survive one of the cruelest institutions in the history of humankind.
"You have this single lady. We don't even know who her parents are. You know she was born into slavery," Daniel said. "The fact that she could still love God in the midst of this place of tension and then not retreat.
As the records they have uncovered would go on to show, Adaline did not retreat from this place of darkness.
She survived, fell in love, had children, and eventually saw freedom when it was abolished in 1865.
In the years after abolition, her family would change the world. One of her great granddaughters would go on to desegregate Clinton High School. Julia Daniel, Michele's mother who helps ensure Adaline's name is remembered by her family, desegregated Oliver Springs.

"You have authors descended from her. Doctors, nurses, teachers, activists, Tuskegee airmen. We have all these sayings but, survivors," Daniel said.
The end of slavery did not mean the end of cruelty or discrimination in the United States.
In 2019, an analysis conducted by the Center for American Progress showed black farmers lost 80 percent of their farmland between 1910 and 2007.
They bought the farm, and made a legacy for themselves.
"This ugly dark spot, they didn't run from it," Daniel said. "They bought it. And built a family and generations of a family."
Born into a family of farmers, hard work is not just a family trait, it is a family necessity. Through their hard work, they keep Adaline's memory alive.
"I think the fact that we know we can make a lot out of a little. That you can still own a place where you were enslaved and survive and prosper and have an amazing reputation for generations. It's a huge thing. It's not something you run from. It's something that you kind of run to," Daniel said.
Chapter three
:
Say Her Name In Love
Off a sleepy road in Oliver Springs, not far from the same land where Adaline's descendants would build their legacy from the ground up, there is a long path - the kind which seems to be built for the sole purpose of leading somewhere important.

At the end of that path is a cemetery. It is here where many of the Crozier and Staples family members are laid to rest - united in death as many of them were not in life.
The family ensures her grave, and the rest of the Croziers, have flowers. In this space, years and sometimes decades after their death, they are loved and they are remembered.
Adaline passed away in 1926 at the age of 81.
In 2020, Adaline has been dead longer than she was ever alive. Still, her family lay flowers at her feet.
"I think that she would be proud that we can count she wasn't lost…forgotten," Daniels said.
On Adaline's gravestone, her name is spelled two ways.
It is a reminder that the name of a slave was not often granted the basic dignity of permanency.
Her descendants have dignified her name themselves.
For them, the living and dead who Adaline gave life to, the dignity of her name is carved not so much in stone, but in spirit.
Her legacy lives on in the family members who will change the world, and continue placing flowers at her feet in honor.
For them, Adaline's name is not some uncertainty lost to the cruelty of a harsh past.
It is a resonant constant, a permanent point of peace that will continue inspiring the other generations in her line who will - as their ancestors did - look back at who she was and be proud.
Framed in inlaid roses, the gravestone reads: IN MEMORY, Adeline (Adaline) Crozier, 1845-1926.
►In Part III of Stolen Stories- In retracing their family history, descendants of enslaved people like Charlotte Dockery or Adaline Staples Crozier often have to expose a brutal truth of slavery: their family's history was intentionally erased.