KNOXVILLE, Tenn. — The pandemic has isolated many of us from our loved ones in long-term care facilities.
Ninety-one-year-old Mary Ellen Whittaker lives at Morning Pointe in Powell.
Her youngest grandson got married Wednesday afternoon in Townsend, but because of COVID-19 concerns she was forced to watch the ceremony on Zoom.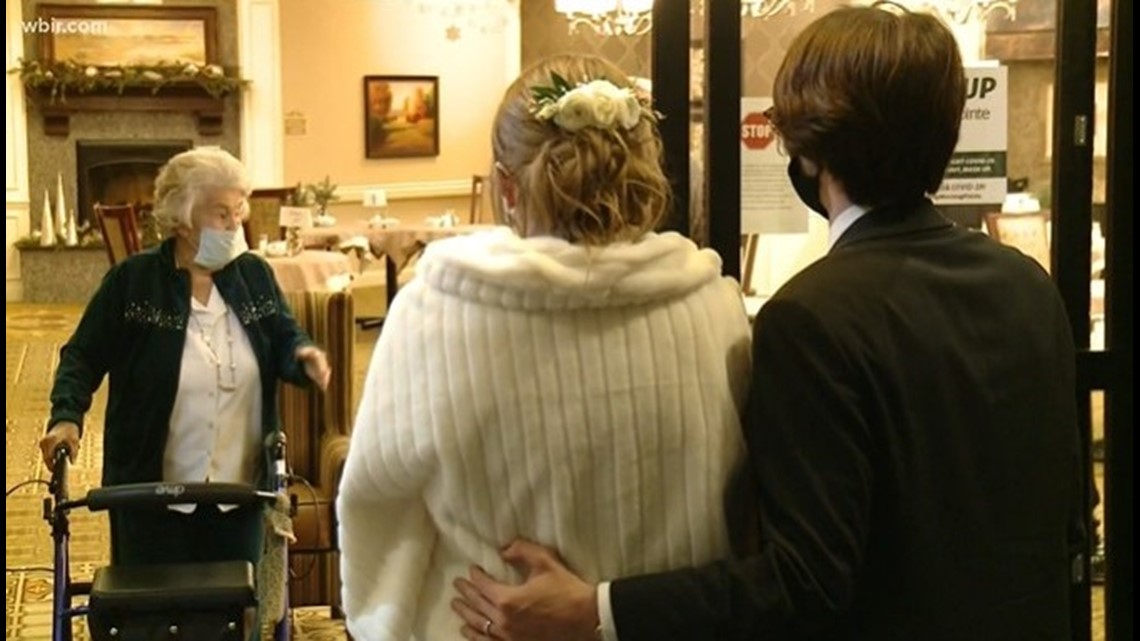 Just before they left for their honeymoon, the bride and groom made one last stop. They surprised Mary Ellen and brought a priceless smile to her face.
She said she appreciated them thinking of her after all the excitement they'd had that day.
"It was very special, very special," she said.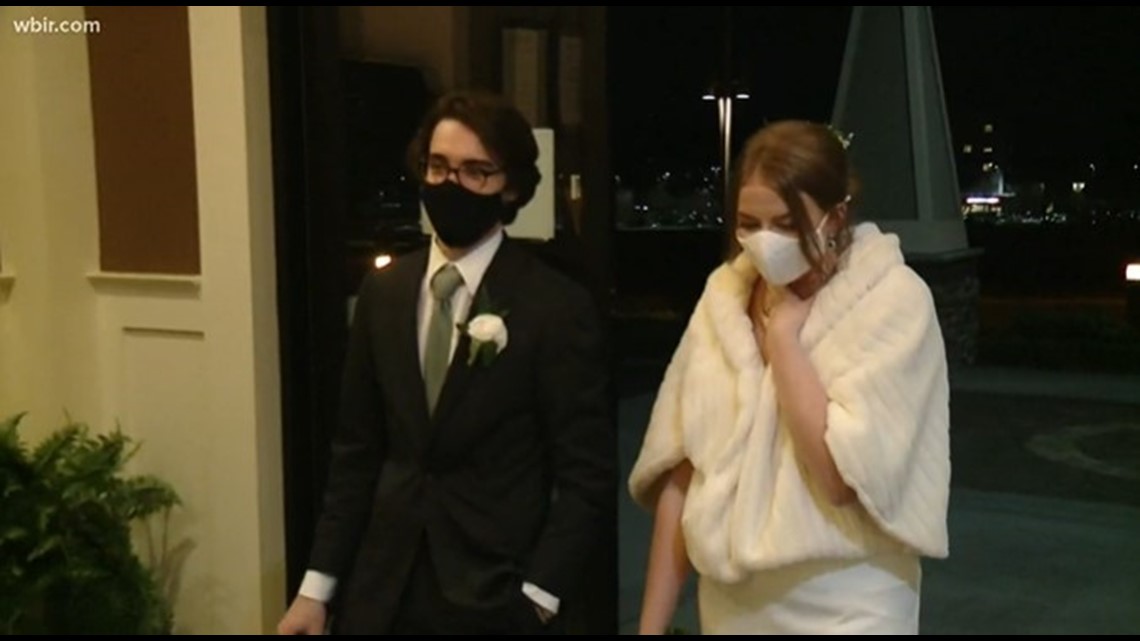 The bride and groom brought special cupcakes that were used instead of wedding cake, helping Mary Ellen to be one step closer to being at the wedding.