KNOX COUNTY, Tenn. — East Tennessee hospitals rang in 2021 in the best way possible: with precious New Year babies!
Fort Sanders Regional Medical Center welcomed its first baby of the new year nearly two hours after the ball dropped.
Mom and dad Teal and Ethan Abbott welcomed a beautiful 6 pound, 13 ounce baby girl into the world at 1:51 a.m. at Fort Sanders RMC.
As of the time this was reported, the two hadn't decided on a name for her.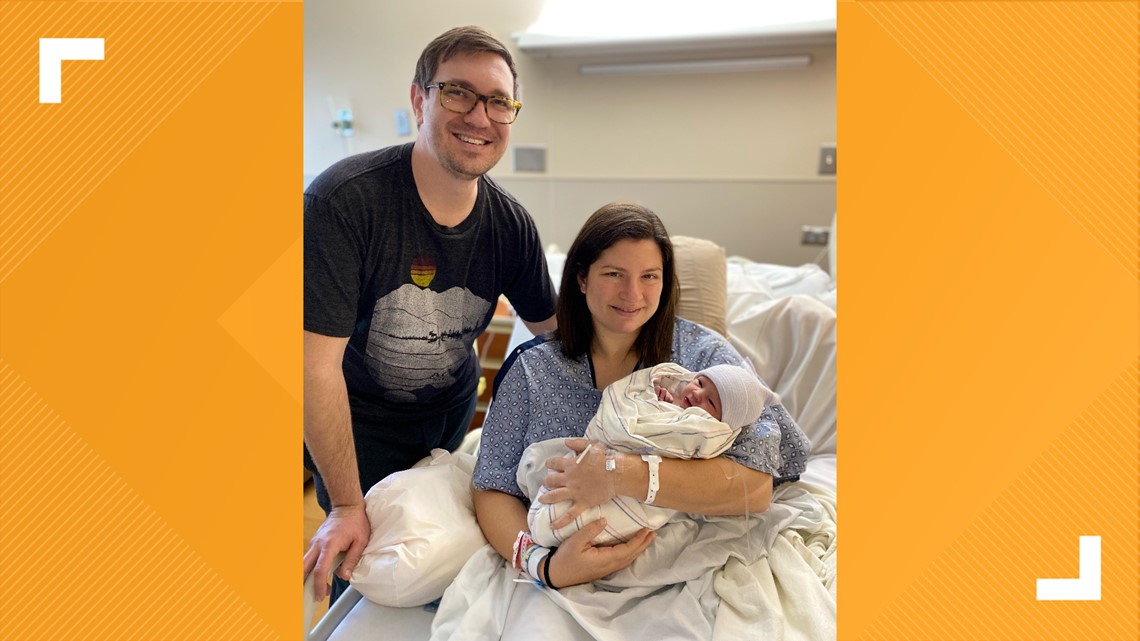 In Blount County, Blount Memorial helped mother Shannah Scott and father Alex Chism-Hopper from Greenback welcome their wonderful new baby boy, Thomas Red Chism, into the world at 11:17 a.m. Friday.
"Thomas was the best thing that could have happened to start the New Year after everything that has occurred this past year," the family said. "He's our little miracle that came out of 2020."