KNOXVILLE, Tenn. — Alexus Tate spends a lot of time thinking about her friend.
"He was taken away from us way too early and I want him to always be remembered for a while," Tate said.
She is talking about Zach Munday, the 15-year-old Gibbs High School student who died last May when he sustained a head injury at a party.
He and Tate were best friends.
"He was one of the people you looked forward to hugging he gave the best hugs and made you feel so happy all the time," she said.
A little under a year after he passed, Munday's friends and family are honoring one of his biggest goals.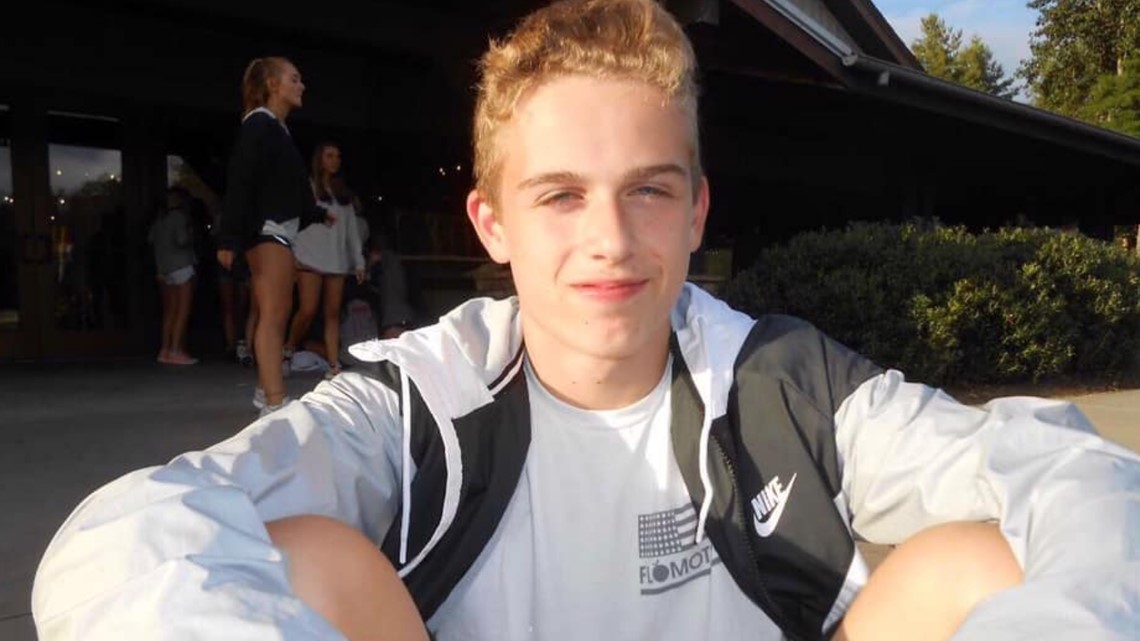 "Zach wanted to go into the military and travel just like his brother," Tate said.
To fulfill his love for the world the people closest to Zach created #LLZM.
"#LLZM to me that means Long Live Zach Munday for some people it's Live Like Zach Munday cause he had a really contagious smile and like a really friendly attitude towards everyone," Tate explained.
Whatever those four letters means to you the heart of the movement is just the same.
"To give him an opportunity to go around the world and travel to all of the places he would have been able to but can't," she said.
The movement now has its own Facebook page and about a thousand #LLZM stickers are on their way to East Tennessee.
"It means a lot to his mom and dad, his aunts and uncles," Tate said.
However, those who couldn't wait have already written Zach's name everywhere from the Dominican Republic to right here in Market Square.

"I want to go to places and see the sticker already there," Tate said.
Whether you venture off to a new city or fly across the sea, Zach's friends and family want you to know traveling across the globe is where he would want to be.
"I just want to see all the places Zach was able to go with them," Tate said.
If you would like to join the #LLZM movement you can find more info on the stickers and how to share his memory here.