Hartley Bear has returned to his home.
The Appalachian Bear Rescue announced Friday that their 282nd rescue mission ended with Hartley Bear's successful release into the wild.
The Kentucky bear had been found on Valentine's Day clinging to life in a ditch near Black Mountain, weighing just 12 lbs. ABR said the extremely malnourished yearling may have been hours away from death.
They weren't sure he would survive, but Hartley Bear was a true fighter. His fragile condition steadily improved, giving hope to thousands who watched his recovery progress.
He began eating and sleeping well. His fur quickly began growing back.
"We can't believe our once half-naked bear has the thickest, sleekest coat we've seen," the ABR said.
Hartley quickly began packing on the pounds and his energy went through the roof. He was just 12 lbs when he arrived. Three months later, he had gained more than 60 lbs back, weighing in at 73.6 lbs. The bear wasn't just recovering, he was thriving.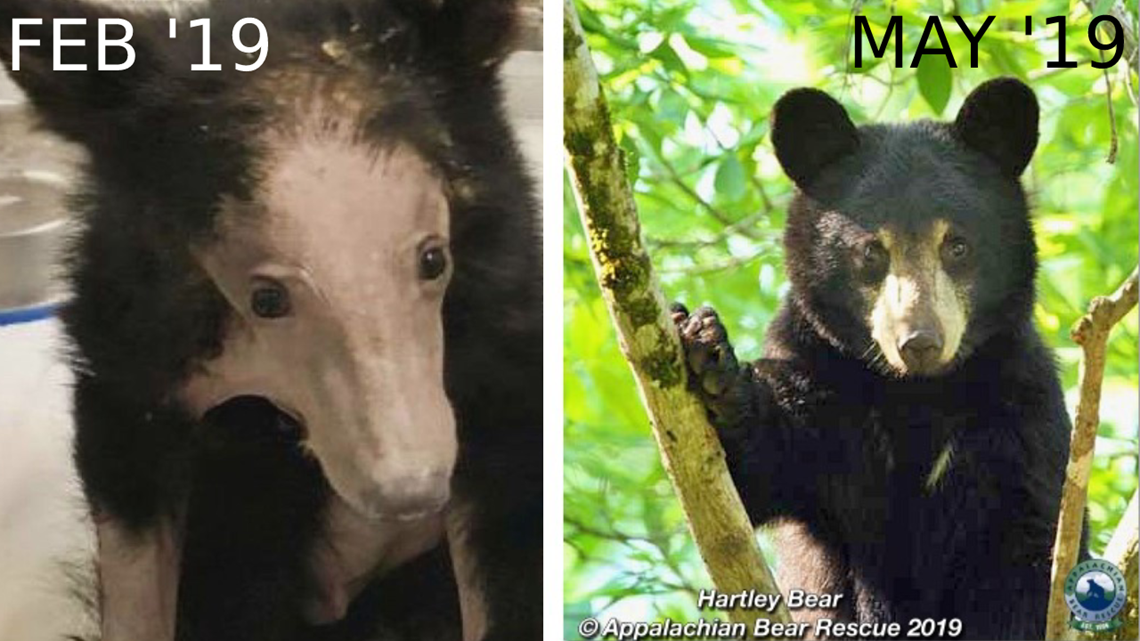 By all accounts, the ABR said Hartley Bear defied all their expectations -- they weren't even sure he would survive at first, and once he began recovering they expected his rehabilitation would last possibly into the winter.
On Friday, the ABR's lifesaving efforts were rewarded: Hartley Bear got to go home. The ABR said Hartley hit the ground running once the doors opened in Kentucky.
"Keeping him confined any longer would serve no purpose; our miracle bear belonged in the wild," the ABR said.
Hartley Bear had many people watching and supporting his recovery closely from the start. He was so popular, the ABR decided to make t-shirts and canvas pictures to sell to support his recovery.