A lot has changed in 2017 including the most popular boy name.
As we head into December, Nameberry released their list of the Most Popular Baby Names in 2017. In what they call a stunning upset, the name Atticus has jumped to the top spot for boys this year. For the second year in a row, Olivia has remained supreme for girls.
According to the website, girls' names tend to change more often due to trend, but this year the boys' list had more dramatic shifts. They wrote this is evidence that parents are starting to move away from family names and traditional choices for their sons. Now, style is one of the driving factors.
Nameberry compiled their annual list by measuring which names attracted the largest share of the website's page views, versus how many babies received the name. It's a gauge of parents' interest in baby names and a predictor of which names will become more popular in the future.
Here are the top 25 names for boys and girls in 2017:
PHOTOS | Most Popular Baby Names in 2017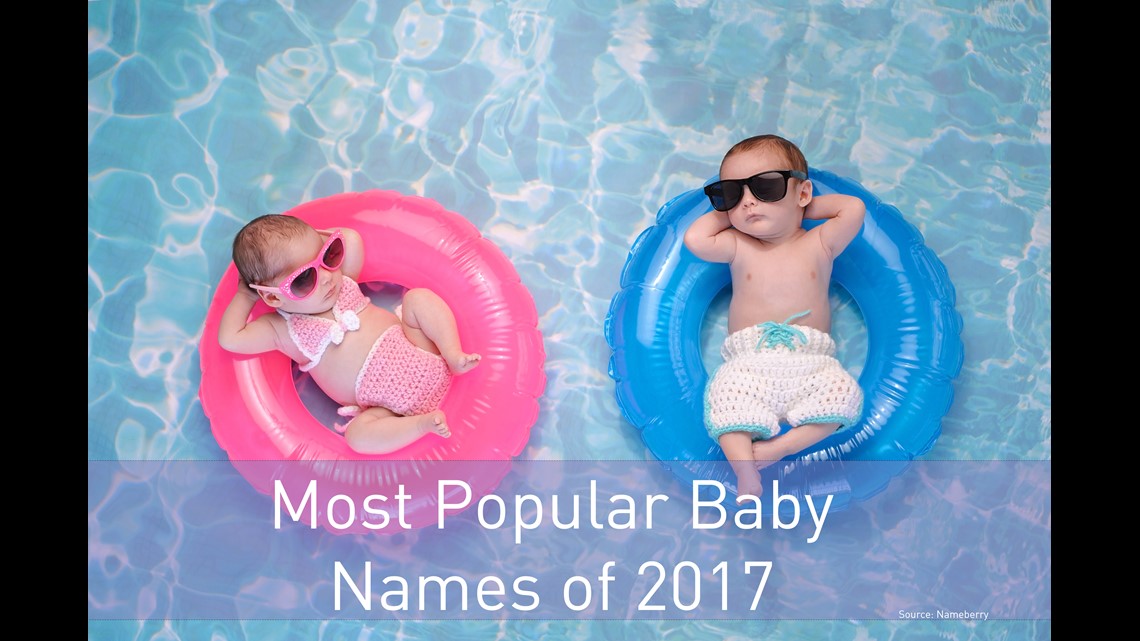 For the entire Top 100 Baby Names of 2017, visit Nameberry. Take a look back at the most popular baby names in 2016.
Top 2016 baby names