E-cigarette use has grown dramatically in high school students over the last five years. The use of e-cigarettes is higher among high school students than adults.
The American Lung Association has said that e-cigarette use among youth has reached epidemic levels and has been urging the FDA to take action. Currently, there is no FDA oversight of the manufacturing for any e-cigarette product.
E-cigarettes are not safe for youth or young adults. It can cause irreversible lung damage and disease and can alter a teen's developing brain. Many teens are unaware of the damage that vaping can cause, according to the CDC.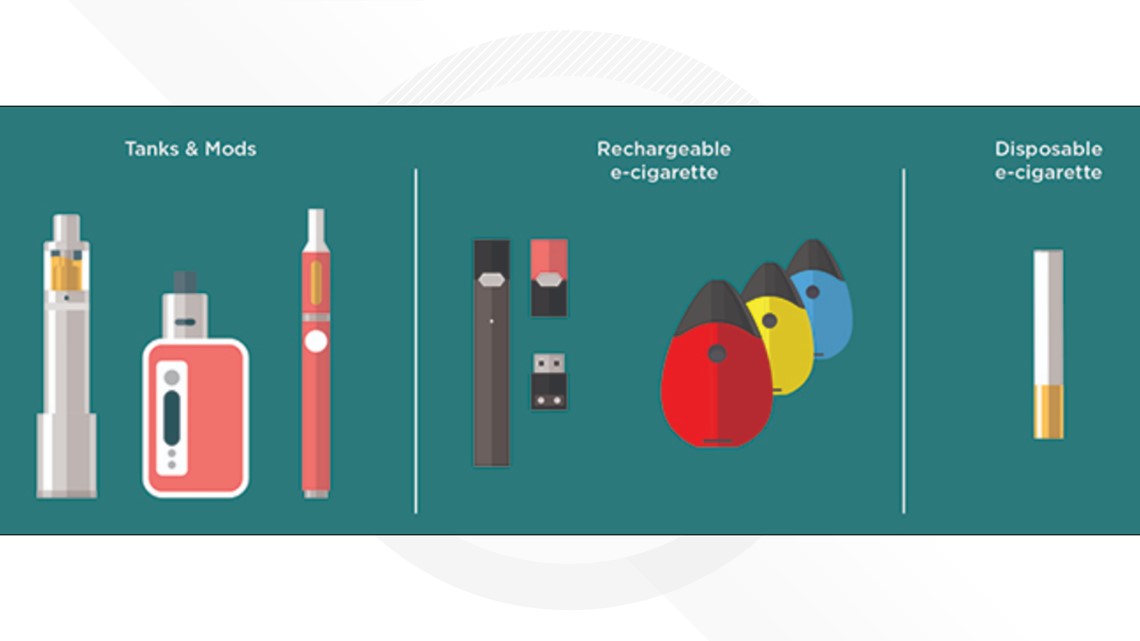 It's important to educate and talk to children and teens about the health risks that vaping can have to help protect them.
To help an adolescent to stop vaping, experts suggest talking with their healthcare provider.
Several educational programs and resources are also available to help adolescents quit vaping:
The Centers for Disease Control and Prevention: Download the Talk With Your Teen About E-cigarettes PDF
SmokeFree.gov: Teens can live chat with a trained counselor about quitting, can text a number, download an app and call a hotline for tips to quitting.
Not On Tobacco: The American Lung Association's voluntary quit smoking program is for teens ages 14 through 19. It includes a 10-week program where participants learn to identify their reasons for smoking and healthy alternatives to tobacco use.
Intervention for Nicotine Dependence: Education, Prevention, Tobacco and Health (INDEPTH) is an alternative for students who face suspension for violation of school tobacco, vaping or nicotine use policies. Students participate in interactive educational sessions.

To learn more about both of these programs call 1-800-LUNGUSA.

Make Smoking History: A toolkit is available for teachers and parents that provides resources for those working to address the use of e-cigarettes and other vaping products in school
American Academy of Pediatrics: A presentation toolkit which contains a powerpoint and related resources about vaping
Smokefree Teen is a website from the U.S. Department of Health and Human Services geared towards helping teens quit nicotine. Visit teen.smokefree.gov