KNOXVILLE, Tenn. — With higher vaccine rates, lower COVID-19 infection rates and fewer restrictions — life is slowly feeling normal again across Knoxville.
That's especially true in the downtown area where crowds are forming once again in a place already known as a favorite to both locals and visitors.
"You get the big city experience in a smaller metropolitan area," said Robert Bogus, who came to visit Knoxville from Morristown for the day.
"It's really fun and it's a neat place and it's really known," said Jadyn McCrane, who was downtown celebrating her birthday.
Weekends in Knoxville can be bustling. However, visitors can expect to see life there every day.
It's a stark difference from this time last year when stores and streets were mostly empty. The resurgence comes with a slew of new businesses hoping to attract customers as they leave home.
Six storefronts downtown are currently under construction with their signs already up or on the way.
In Market Square, Proper Popcorn gourmet popcorn and gift shop is planning to open at the end of June in the old Knoxville Chocolate Company location.
Across the square, The Brass Pearl oyster bar is hiring for all positions before their pending opening in what used to be Space Head.
On Gay Street, Fat Tuesday daiquiri bar is putting the finishing touches on its location in the Kress building, a storefront that previously sat empty for years.
A new Italian restaurant called Osteria Stella and bar called Brother Wolf are opening next door to each other in the old Rebel Kitchen and Old City Wine Bar locations next to Jig and Reel in the Old City.
Those are both new concepts by the owner of Sapphire, which is under renovation on Gay Street.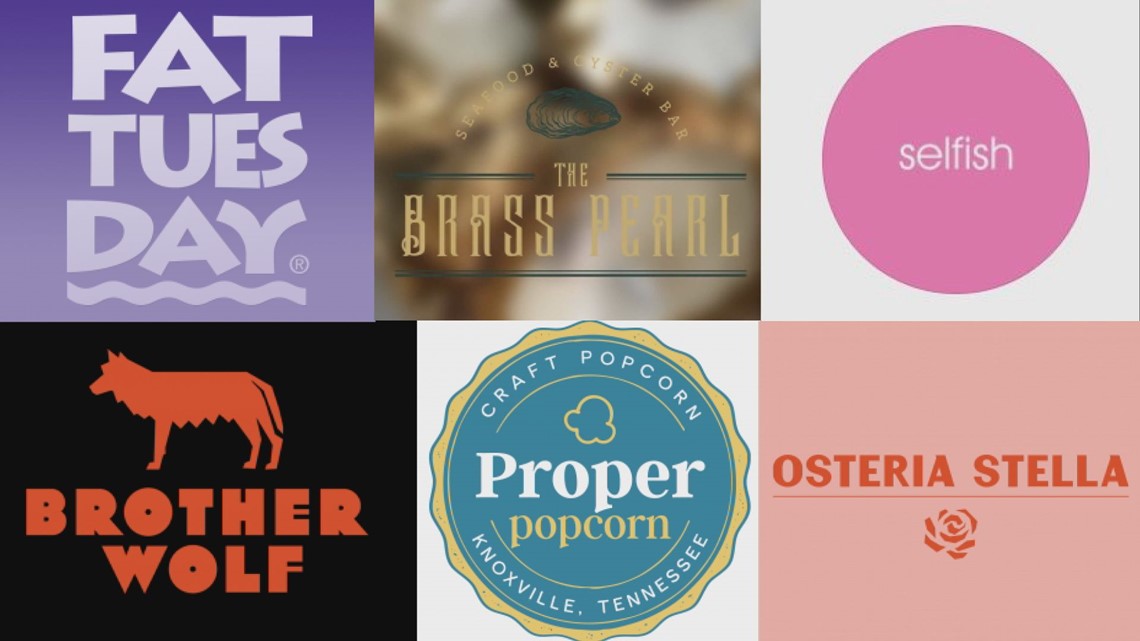 But there have also been a few closures, leaving vacancies on Market Square where Nature's Crossing tea shop and the Tailgate UT clothing store used to be.
Downtown Knoxville Executive Director Michele Hummel said new businesses and closures are just part of running any kind of business.
"It's sad sometimes because you lose some of your favorite restaurants or businesses you go to, but it also brings new experiences and new opportunities," she said.
She also said the new businesses opening soon will bring a new variety to the downtown area. Plus, she said that even more new businesses may open up later this year to fill up the vacancies left behind by the old companies.