The Big Quit
Is it time to rethink how Americans work?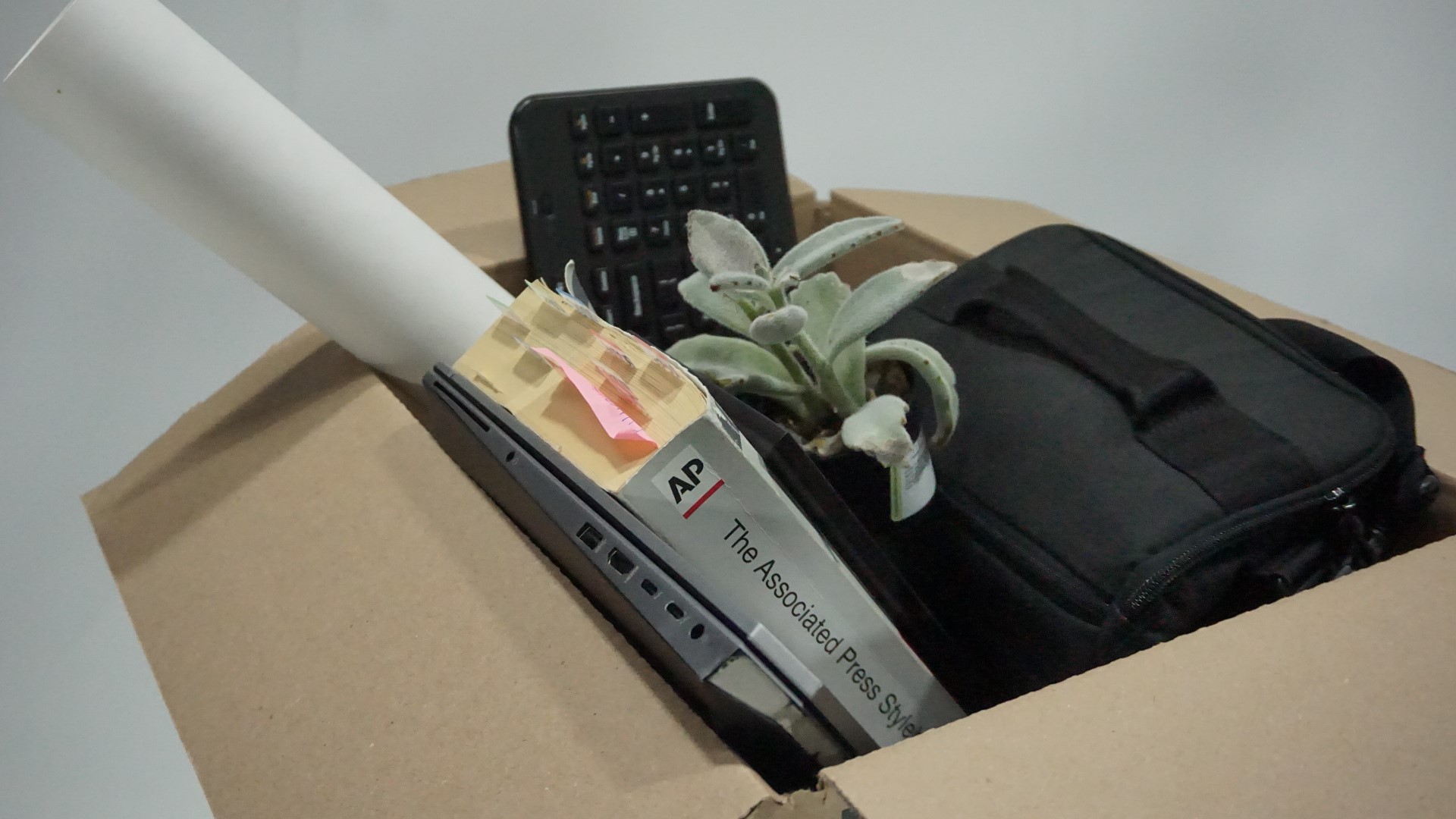 Almost every aspect of what Americans considered "normal" was warped by the COVID-19 pandemic.
When the pandemic began and much was unknown, workers across America who weren't considered "essential" were sent home to work. People barely had time to pack up their belongings before workdays were filled with Zoom meetings.
Lockdowns quickly ensued and Americans were stuck at home. This gave them something they might've lacked with a busy work schedule — time.
As the world slowly began opening back up, a significant trend emerged.
Americans were quitting their jobs.
The Big Quit series takes a look at this unprecedented mass resignation event and asks: How many people are leaving their jobs? Why are people parting ways with their company? Are Americans re-thinking what "work" means?
The Numbers
:
Companies are experiencing a mass exodus of employees just one year after we saw the highest unemployment rate since the Great Depression.
4.3 million workers voluntarily quit their jobs in August 2021, up 242,000 from July, according to the U.S. Bureau of Labor Statistics.
A recent Microsoft study found 41% of workers worldwide are considering quitting their jobs. 54% of Gen Zers are contemplating the same decision.
"Major change has a major impact on people and their sense of place and their sense of normalcy. I do think the pandemic has brought about, for a lot of employees, a sense of wanting to find their purpose within their company or within their line of work," said Mary Beth West, Fletcher Marketing PR senior strategist. "So much change has been thrust upon them that many of them are seeking to regain a little bit of control."
The People
:
"COVID-19 just gave me so much time to think about what I wanted to do," Brent Waugh said.
Waugh left his leadership role at a Knoxville non-profit in the summer of 2021 for a job at a university across the country.
It offered more money and better benefits with long-term remote opportunities.
"In my previous role, I was very tied to being places in-person. When you work for a non-profit it's about being with people, so this role really allows me flexibility to work from wherever I am whether it be the west coast or Knoxville," he said.
41% of workers worldwide said they are considering quitting their jobs for more money, more flexibility, and more happiness, according to a Microsoft report.
Allison Lester said she made the tough decision to leave the WBIR newsroom and journalism after 13 years.
"When my life changed my career had to change with it, and when it couldn't then it was well, change your career," she said.
Her new role at a local public relations firm allows her to work from home most days and spend more time with her family, something her previous job in a newsroom couldn't offer.
"We've learned so much about the way we can work and make our lives easier in some ways, and so it was hard for me to just ignore that," Lester said.
The Outcome
:
Companies everywhere are struggling to accommodate workers' demands of better pay, better benefits and more flexibility as millions of Americans leave their jobs at unprecedented rates.
As many face labor shortages, one of the region's largest employers has hired 3,000 new employees nationwide during the pandemic.
Clayton Homes is re-imagining the workplace with a multi-million dollar renovation at its headquarters in Maryville.
"You'll see lots and lots of open collaboration. The idea is to make it more like a coffee shop," CEO Kevin Clayton said.
The quest to improve the team member experience at Clayton Homes started several years ago after employees who were surveyed said they wanted more flexible working options, but the pandemic sped up the process.
"In a lot of companies, upper management had flexibility. Well, the whole workforce wants flexibility and there are ways to do that, and that's been a good thing for us to learn," Clayton said.
With more opportunities to work remotely, about half of employees visit the Blount County office each week.
As companies try to figure out what works, Clayton believes adapting to employees' needs is essential to surviving and thriving in a changing workforce.
"The company is operating more efficiently than it ever has. Things are working wonderfully. We're getting the job done," he said.