KNOXVILLE, Tenn. — For the first time this year, the average price of a three-bedroom home in Knoxville fell compared to the month before.
In June, it was around $361,300. According to reports of trends in July though, the average price fell to about $343,000. The number of sold homes in Knoxville also fell steeply compared to the month before.
"Sales have been so high for so long, they had to level out sooner or later and I think what we're seeing here is a slight correction in the market," said Suzy Trotta, a real estate expert who writes regularly about Knoxville's housing market.
She said the number of active lists surpassed 2020 levels for the first time, and the number of closed units was also at the lowest they'd been since 2020 too.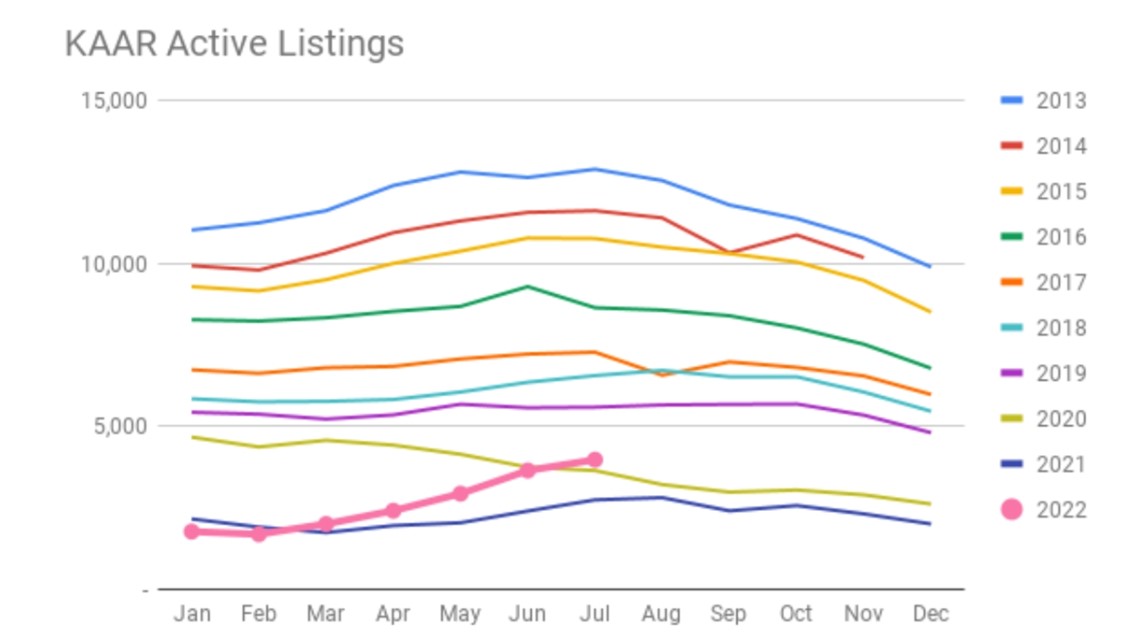 Most notably, she said that Knoxville's housing market now has two months worth of supply. In previous months, the supply had been half that.
"We had one month of supply at this time last year, our housing supply has doubled since 2021," she said. "It's not where we want to be — we want to be at six months, ideally. But it is giving buyers more to choose from."
She also said while the number of cash sales in the market remained high, they also fell by 5% in Knoxville. In July, they made up a quarter of all home sales.
"We're already starting to see it in the market, slightly. It is still very much a seller's market, but sellers can no longer get away with anything they want," she said. "Sellers need to realize that while this is still a seller's market, they need to act accordingly if they're serious about selling their house."
While Knoxville has not seen seasonal adjustments in its housing market for a few years, she said that it could be a slower fall and winter than the area had seen since 2019.