KNOXVILLE, Tenn. — New construction can be seen all around the area, from commercial and residential complexes to new single-family homes.
"I've been doing this, from being a carpenter all the way through now builder for 47 years and I've never seen anything quite like today's market," said Mike Stevens, President of Mike Stevens Homes.
While home builders like him are thriving with new business, they're having to pause some plans because one big component of building is getting hard to come by.
A lumber shortage is the latest impact of COVID-19.
"We're out of a lot of 2x6's, I've got them on order. I've had them on order for months and months and we just can't get them shipped in," said Steve Coleman, President of Anderson Lumber Company.
He said the shortage started at the beginning of the pandemic, and business stopped at his Blount County company.
But as many started to reopen this spring, a lot of lumber mills didn't.
"First of May the plants were still closed, so we had business but we didn't have any product," said Coleman.
Coleman said this is just one factor making lumber scarce.
A shortage of trucks and drivers, as well as weather events like hurricanes and the California wildfires, are all adding to the low supply of lumber.
But the demand is very high, meaning lumber products are double or even triple what they usually cost.
"I'm on my 53rd year and it's some of the highest prices I've ever seen," said Coleman.
Stevens advises people who want to build a home to go ahead and get their plans drawn up and foundations laid, especially now that interest rates are at an all time low.
But if you can, wait a little longer to buy the lumber.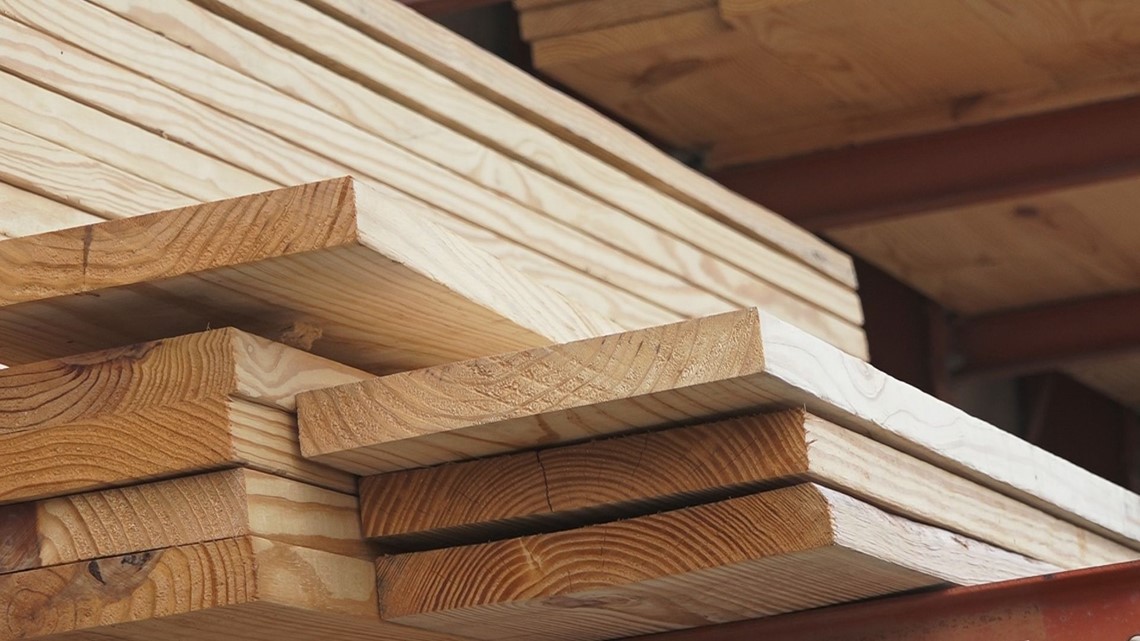 "Just because the lumber costs more does not mean the value of the house is any more," said Stevens. "So basically, if you're not careful you can exceed the value of the home quickly."
Both expect the prices to decrease and supply to increase starting around November.