If you are still hoping to get Garth Brooks tickets for his November show at Neyland, experts have a warning.
Tony Binkley of the Better Business Bureau said scammers are primed to try to take cash from eager fans.
"People will come out of the woodwork trying to to sell illegal tickets," Binkley said. "They know that fan fever is so high that people just lose common sense and make irrational decisions."
Right now, some resale sites are offering tickets for more than $4,000. The official sale website was offering them for $94.95, including all fees, according to Visit Knoxville.
Binkley suggested fans wait for the official sale to re-open to ensure they are not falling for a scam. However, if you choose not to wait, there are ways to protect yourself.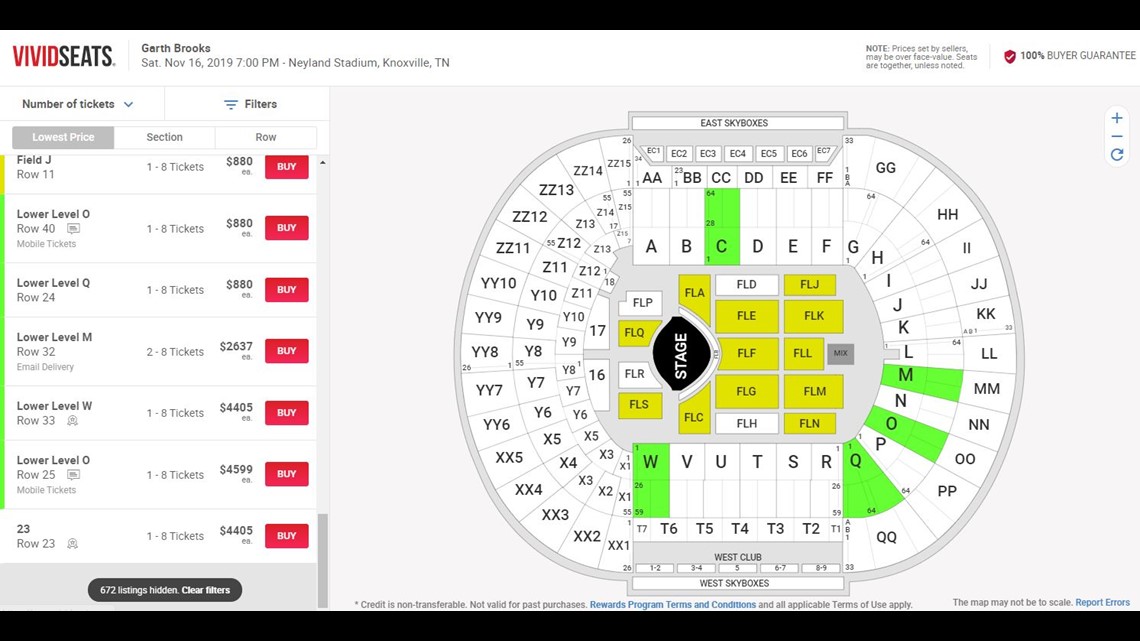 "Make sure you're dealing with a company that's a reputable company, that's a known company," he said. "The best way to purchase tickets is using a credit card because you have some recourse if you've done it that way."
If the person or website asks you to pay with gift cars or a wire transfer, that's usually a sign something is off, Binkley said.
"Never do that, that's an absolute no," he said. "You'll never get your money back."
Lastly, if you choose to purchase tickets from a third-party that does not have a money-back guarantee, he recommends you watch the seller pick up the tickets.
"Get them to meet you at the will-call window so you can verify that the ticket is legitimate before you buy it," he said. "That's the only way you'll know for sure."