KNOXVILLE, Tenn. — A public meeting Wednesday night will begin discussion on the first of many steps in transforming the property where the vacant Knoxville Center Mall sits.
The Alice Bell Spring Hill Neighborhood Association is hosting a virtual public meeting on Wednesday, September 23 at 5 p.m. to discuss proposed rezoning measures and plans for the property.
The heart of the discussion will be a proposal from Hillwood Enterprises LP to rezone the property from a mixed-use regional center into a light industrial zone in order to make way for an ecommerce fulfillment and distribution center at the site.
The real estate broker has developed properties for Amazon and Wayfair in the past.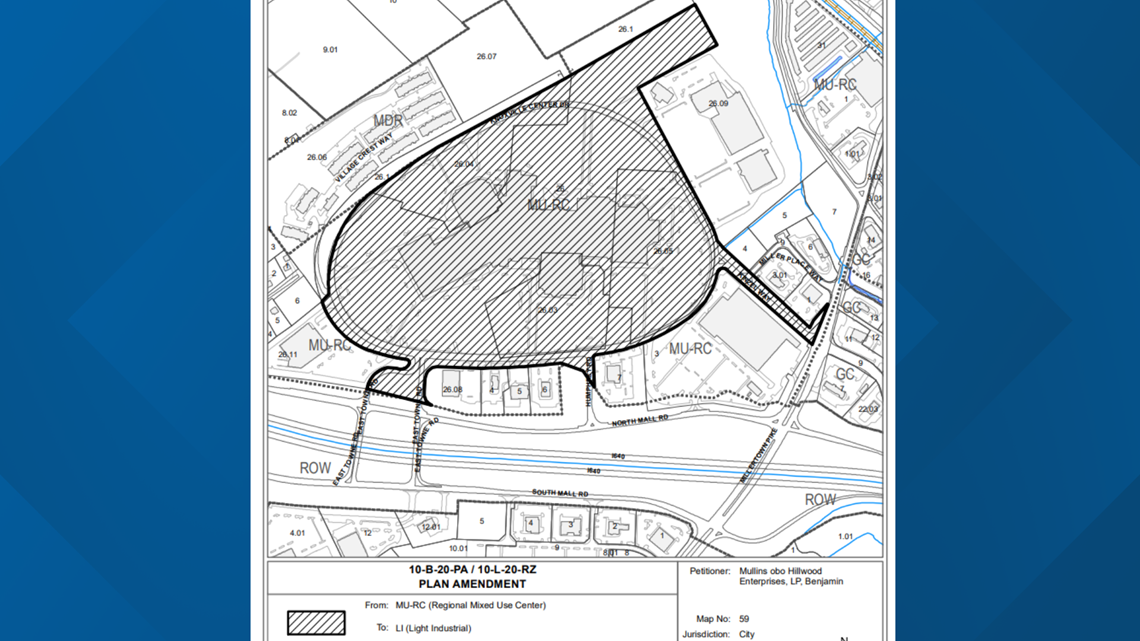 "It's gotta be better than what we've been left with here, and we don't want this still sitting here 15 years from now with a lot of hopes and dreams that something is gonna happen some day," neighborhood association president Ronnie Collins said.
The public meeting will discuss those plans before the Knoxville-Knox County Metropolitan Planning Commission formally hears the rezoning proposal at its next meeting on Thursday, October 8 at 1:30 p.m.
The old "East Towne Mall" closed at the end of January 2020 after many years of declining business due partly to (and somewhat ironically in this case) the rapid rise of ecommerce.
In recent years, ecommerce giant Amazon has been opening new fulfillment centers across the state of Tennessee. Its seventh and newest center in the state is expected to open in Mt. Juliet sometime in late 2021.