More than 1,300 people shared the WBIR 10News Facebook post of the story, and more than 1,100 people comments on the story - many of them mad or confused.
We read some of your comments to Pete Owens, a spokesperson for World Choice Investments, the company that runs Dolly's dinner shows.
He stressed the main reason was to streamline the brand and make it easier to expand the show to other cities in the U.S. and abroad. He said the word "Dixie" confused some developers.
"It's really about that misunderstanding by the developers and others as to what the show is and that affects our opportunities to expand the business elsewhere," Owens said.
But, he said attitudes around the word "Dixie" also played a role.
"It caused us some issues because it created a mis-characterization as to what our show is about," Owens said. "Dolly Parton's Stampede is about America. It's about all of America."
Dolly Parton's Stampede sign changed after 'Dixie' dropped from name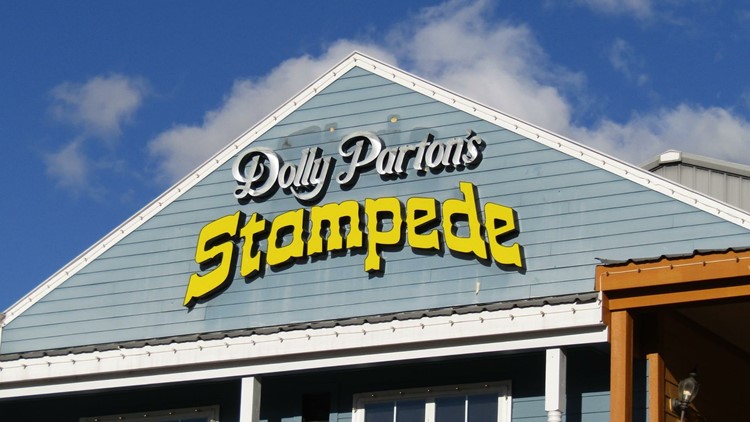 Owens said they take feedback from guests at every show very seriously, and they make changes to the show every year based on the feedback.
"We certainly welcome all of our guest opinions and what their input is and we have for 30 years, and part of these changes that we are making are all because we listen to our guests," Owens said.
He said it's also about making sure everyone at the show can have a good time.
"We try to create family entertainment that welcomes everyone, and when we create those shows we want to make sure that when your family comes to our show that you feel comfortable, " Owens said.