The night of March 3, 2020, a tornado tore through Cookeville and nearby Middle Tennessee cities. There is a reason Tennessee is known as the 'Volunteer State,' so here are some ways to volunteer and help those affected by the recent natural disaster.
There are several ways someone can be a volunteer—either through donating time and efforts, goods and services.
RELATED: Tennessee tornado victims: How to help
Since there are so many places to volunteer at and so many people wanting to help, Cookeville has asked for volunteers to register with specific organizations, and they will be contacted from that group.
PHOTOS: Tornado damage in Nashville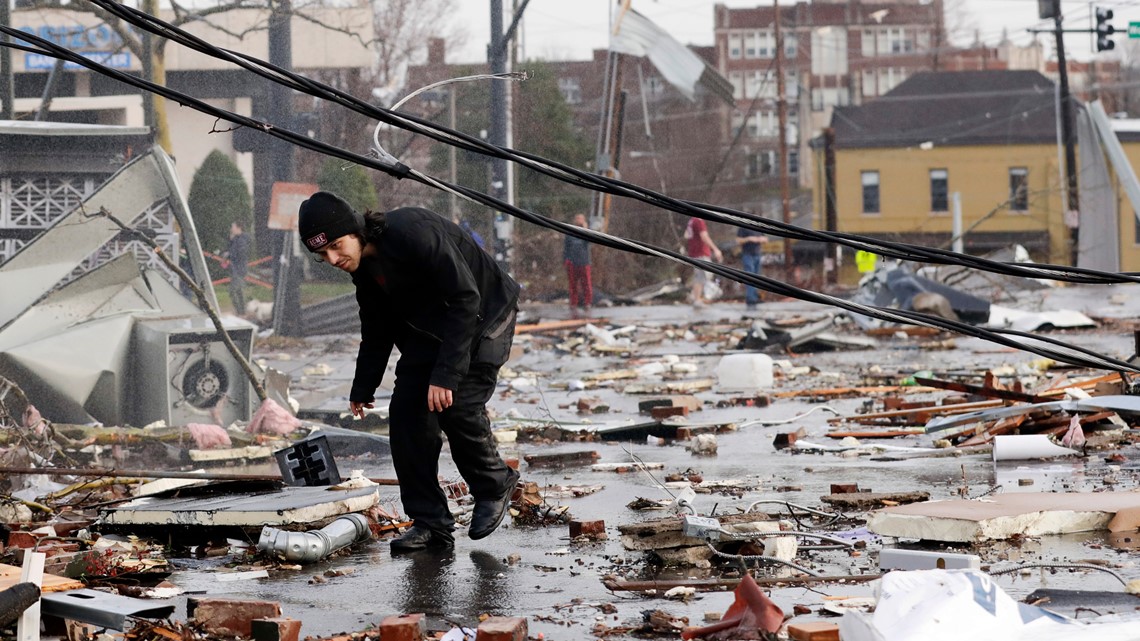 The organizations being used in Cookeville are Team Rubicon, Tennessee Baptist Disaster Relief and Samaritan's Purse. Registering to volunteer through an organization makes the volunteer process much easier for the city. They're able to know, in an organized manner, who they have, from what organization and when those people are available.
When volunteering, it is important to remember appropriate dress. Work shoes, long work pants and gloves are all recommended. You should not wear shorts or open-toed shoes, as those types of clothes make you more susceptible to injuries while cleaning up debris and working with heavy objects.
While volunteering time and efforts in these affected areas is wonderful, there are other ways you can help.
RELATED: Help us load up a truck of supplies for tornado victims
RELATED: Nashville musicians to hold concert for tornado relief
If you're healthy and able to, consider donating blood for those in critical medical condition. MEDIC Regional Blood Center is always accepting blood donations.
RELATED: Blood donations a critical need following deadly Tennessee tornadoes
The University of Tennessee is currently accepting monetary donations to help tornado relief efforts in Middle Tennessee. You can give to UT's tornado relief fund here.
In addition to donations of necessary items, several restaurants are donating food to displaced victims. Yassin's Falafel, Big Ed's Pizzeria and Waffle House are all donating meals to people in the affected area.
Additionally, the Middle Tennessee Emergency Response Fund is accepting monetary donations to aid in relief efforts.
During trying times, it is important to remember just how much power volunteering can have on a community.