Knoxville developers and historians have teamed up to preserve a piece of the past.
Knox Heritage presented a $2,250 grant to Regas Property on Wednesday to help restore the iconic sign that has stood on top of the Regas building in downtown Knoxville since 1969.
The sign, which has served as a welcome sign to downtown Knoxville, was damaged in a hail storm in 2011.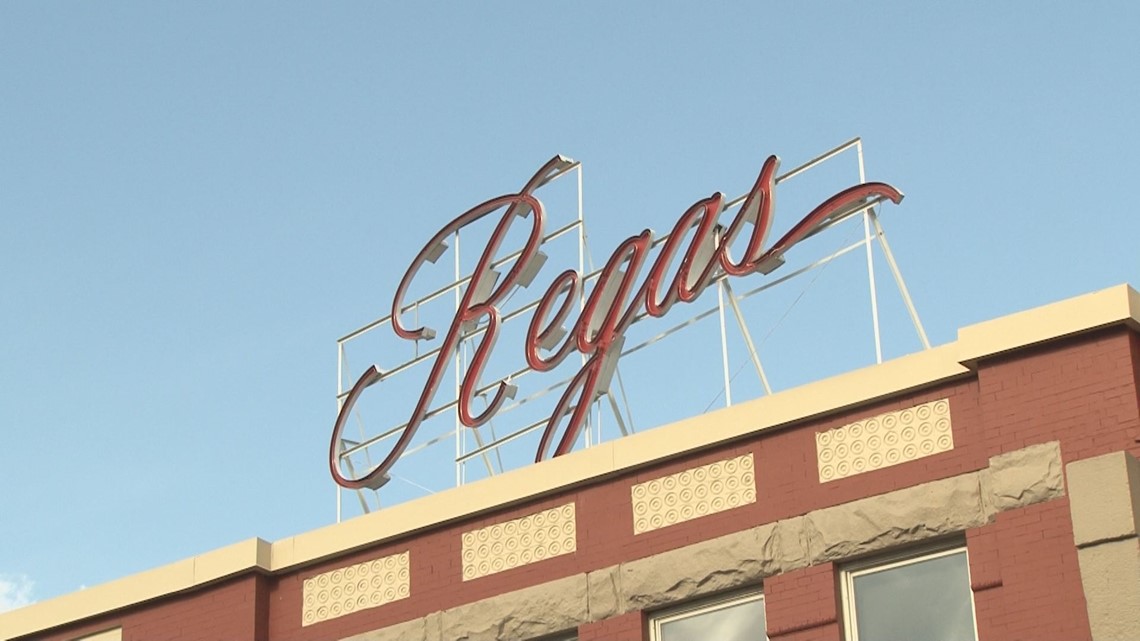 The grant will help replace the sign's neon tubes, repairing the wiring and painting steel structure. The restoration is being done by Allen Sign of Knoxville.
Kim Trent, executive director of Knox Heritage, said preservation is crucial to downtown's growth.
"I think it's really important and one of the keys to our success of the revitalization of downtown Knoxville taking the best of the past and what's really unique to this place, and we're combining that with the new and exciting," Trent said.
The Regas Square condo development is slated to be finished in the fall of 2018.