GASTONIA, N.C. — Two people were arrested in connection with a homicide in Gastonia on Sunday, police said.
Jordan Chambers of Shelby was charged with 2nd-degree murder and Destynee Woodberry of Gastonia was charged with accessory after the fact of 2nd-degree murder.
The homicide happened on November 17 around 2 p.m. in the 700 block of West Hudson Blvd.
When police got to the scene, they found 22-year-old Avery Marquavis Ponder suffering from a gunshot wound. He was taken to CaroMont Regional Medical Center where he later died.
Anyone with additional information about this case should call Gastonia Police at 704-866-6880.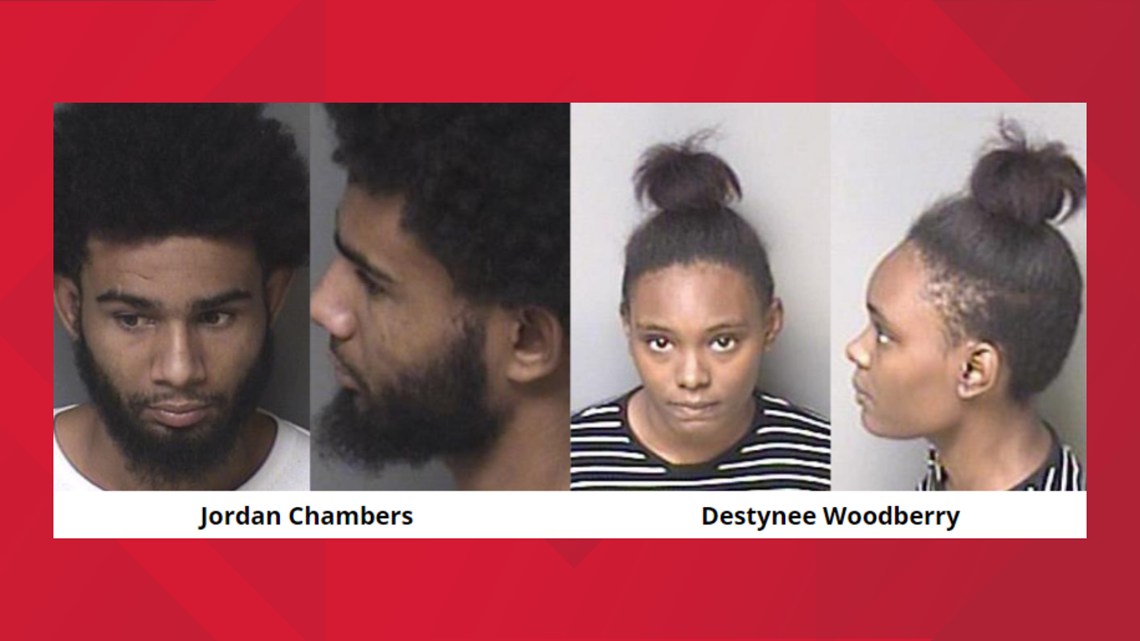 TRENDING ON WCNC.COM