In the eyes of the law, Knoxville's first known serial killer got away with murder.
Over several weeks in the summer and early fall of 1992 the killer took four women out to a dead-end road called Cahaba Lane in East Knox County. There, probably after forcing them to have sex, he bound them, strangled them and left their bodies to rot amid trash and scrub.
Investigators say they're certain who did it. But they concede the odds are slim the man will ever be held accountable.
Thomas D. Huskey, now 56, once was tried for the killings. But the death penalty case ended in a hung jury, the Knox County Criminal Court panel hopelessly deadlocked. They couldn't agree whether he was racked by a multiple personality disorder, as the defense claimed, or was a cunning, creative killer, as the prosecution argued.
Courts later threw out crucial evidence that tied Huskey to the case.
So today, officially, no one has been held accountable for the deaths of Patricia Rose Anderson, Patricia Johnson, Darlene Smith and Susan Stone. And no one likely ever will.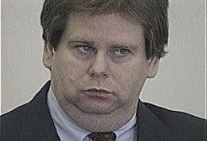 Randy Nichols, the now retired district attorney general who prosecuted the case, said he regrets for the victims and their families that he could not secure a murder conviction.
"I misjudged it tremendously," he said. "I never did see what it would turn into and what it ultimately turned out to be. I did not see that."
Huskey avoided a murder conviction in no small part because of the legal work of court-appointed defense attorneys Herbert S. Moncier and Gregory P. Isaacs.
"I'm very pleased for Tom that I was able to obtain relief for him," said Moncier.
Back in the early 1990s Tom Huskey was known among the Magnolia Avenue street walkers as "Zoo Man." Prostitutes dubbed him that because he told them he worked at the Knoxville Zoo, helping his father, Frank, tend to the elephants. Sometimes he took women to a place near the zoo to have sex.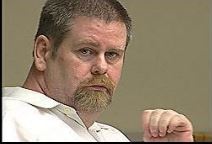 Some women feared Huskey because he could be mean. Some stayed away from him for that reason; others went with him because they needed the money. It was a hazard of the profession.
Huskey often took the women to Cahaba Lane, a remote spot parallel to Interstate 40 that you could only get to by traveling back roads off Gov. John Sevier Highway or Strawberry Plans Pike.
He got away with his abusive treatment for a while. But in February 1992, he went too far.
A woman told Knoxville police a man had roughed her up and robbed her while they were out in the woods.
She took Knoxville Police Department Detective Tom Pressley out to Cahaba Lane to show him where it had happened.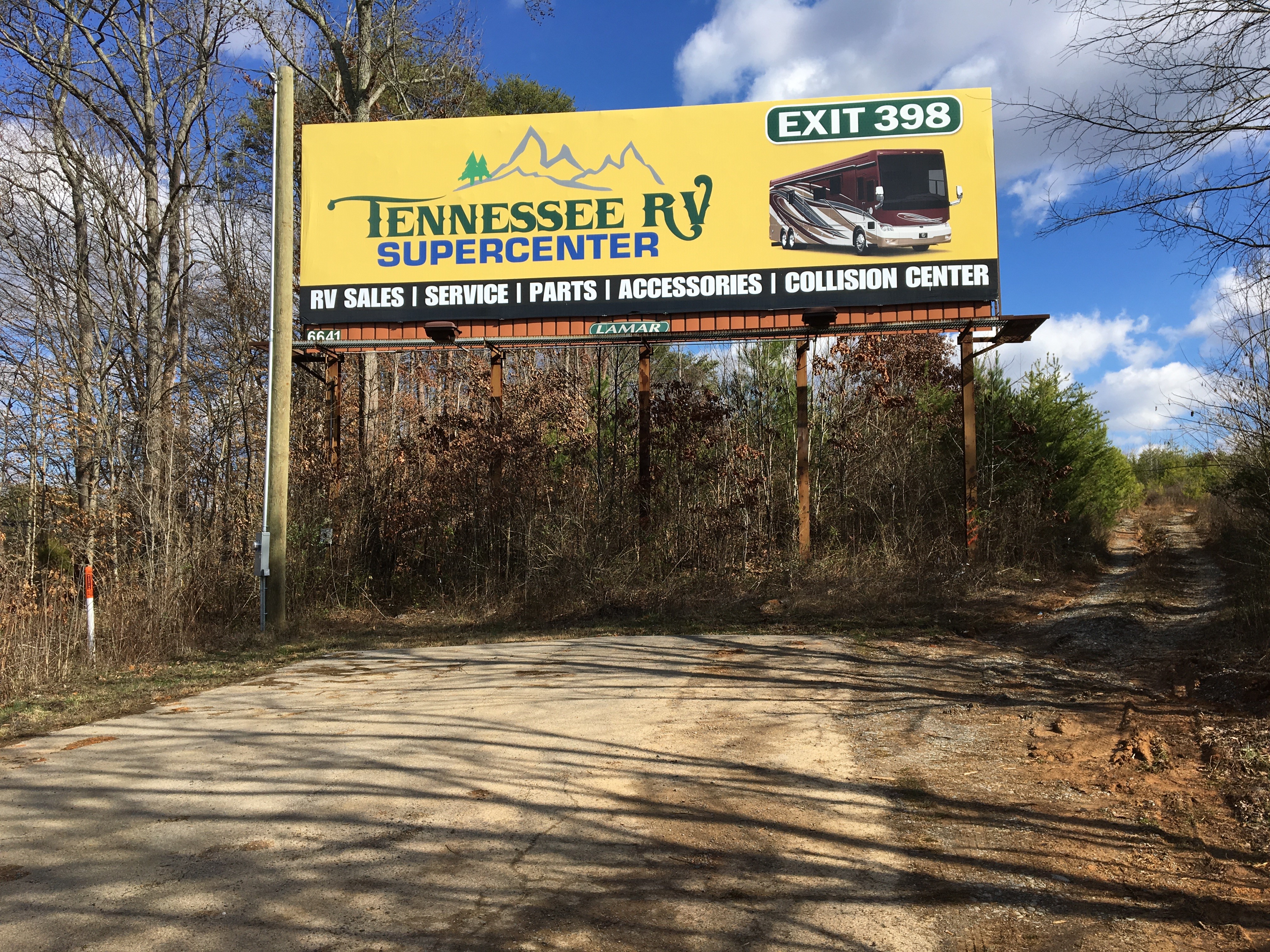 By coincidence, Huskey was there, in the middle of an act with a naked woman.
Police arrested the 31-year-old divorced father of two and tried to make a case against him, finding other victims who claimed he'd hurt them. But all ultimately declined to cooperate. So he went free.
It marked a turning point for the Zoo Man, prosecutors theorized. His appetite for prostitutes didn't stop. But he made sure, authorities say, that there'd be no witnesses against him.
A hunter found the first body off Cahaba Lane on Oct. 20, 1992. The victim's name was Patricia Rose Anderson. She'd been strangled, bound and left under an old mattress. She was pregnant.
In the coming days, Knox County investigators discovered the remains of another woman, and then another in the nearby brush. The bones of a fourth woman also were found.
All told there were four women, several of whom had records for prostitution.
There were no witnesses to the killings. But Pressley, the KPD detective, remembered that day months back when he'd caught Huskey in the act on Cahaba. He alerted the Sheriff's Office.
Soon investigators headed to the Sevier County mobile home where Huskey lived with his parents. Armed with what turned out to be flawed search warrant, they confronted the man and went through his room.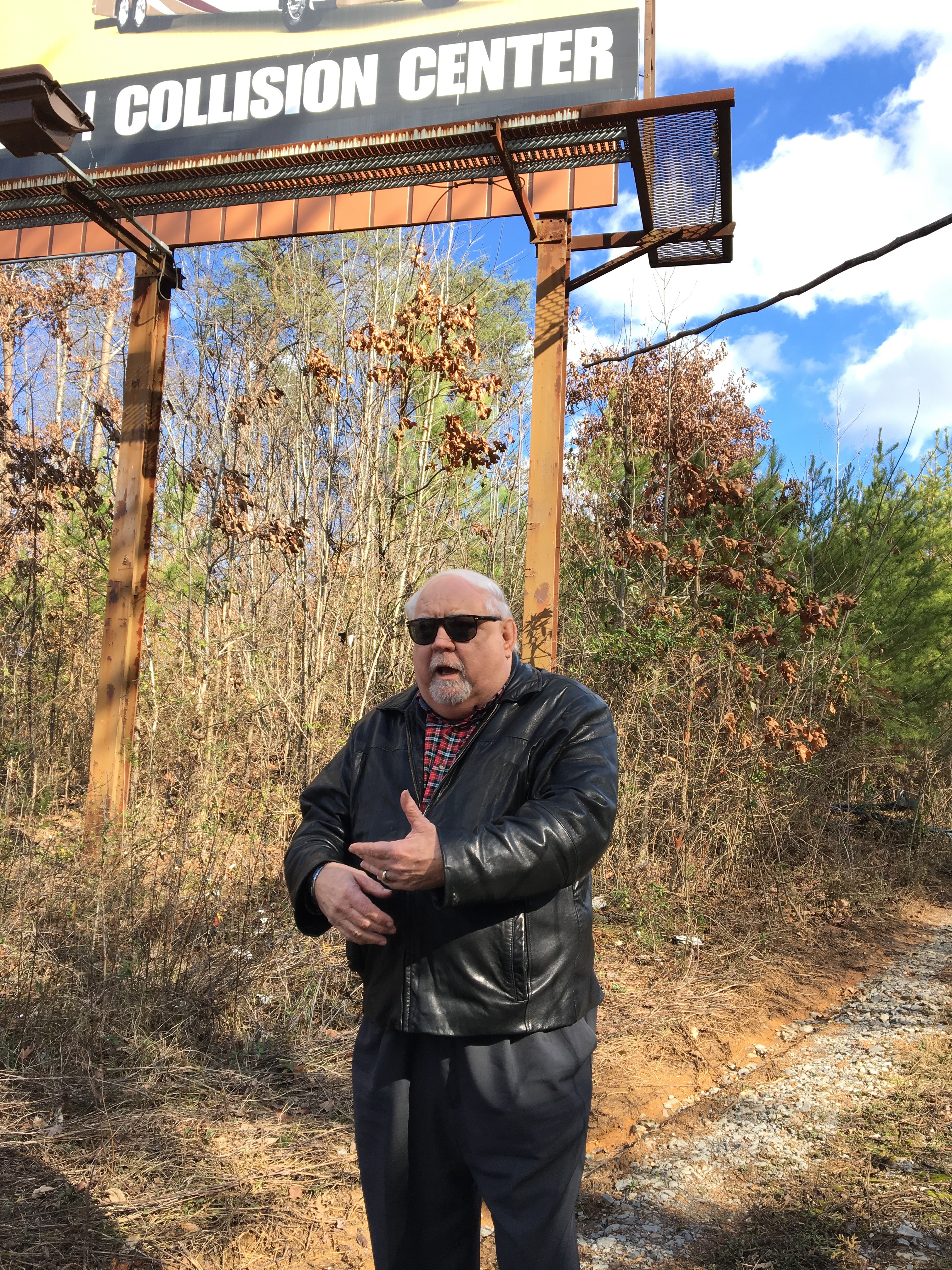 They found rope similar to what had been used to bind the slaying victims. They found jewelry that matched what once had belonged to some of the women.
Huskey was taken into custody. Detectives thought they had a pretty obvious case against him. It would prove to be anything but that. It was inherently damaged, as lawyers were about to find out.
After being detained, Huskey's first interview with investigators was unremarkable, recalled Davenport, who was then working as a Tennessee Bureau of Investigation agent. It was after that that things turned strange.
Huskey passed word through the jail in November 1992 that he wanted to talk some more.
Davenport said at first Huskey appeared the same as before. The agent had to leave the room for a bit and when he came back he was suddenly confronted by somebody new, a man calling himself Kyle. This person was demeaning, demanding, a bully, Davenport said.
"Give me a cigarette and I'll tell you everything you want to know," the man said. "I'm Kyle. I hate Tommy."
Kyle talked about raping, torturing and killing women. He called them "experiments." He said he did it to hurt Tom Huskey.
Huskey was mild-mannered; Kyle was coarse. Huskey was lefthanded; Kyle used his right.
"I thought it was all an act," said Davenport, who later became the Jefferson County sheriff and now works for the Knox County Sheriff's Office on unsolved homicide cases.
Other personalities would emerge: an Englishman who called himself Daxx and an effeminate character named Timothy.
"He had the voice down pretty good," Davenport said, recalling the moments when Daxx spoke.
For the men who would defend Huskey in court, it was a crucial development -- evidence that somebody with multiple personalities might have committed a series of horrible crimes. If he were mentally ill, he could avoid conviction.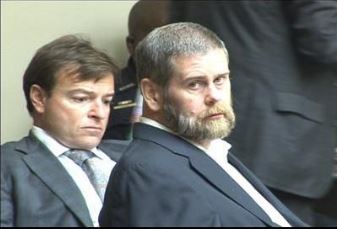 For the investigators who believed they'd captured a serial killer, it was also clear: Huskey was trying to fake his way out of a murder trial. DA Nichols said Huskey had come up with at least one of the personalities, Daxx, while watching a soap opera in jail.
If you looked closely at a map of where Huskey had grown up in East Knoxville, you noticed some street names that sounded awfully familiar. Names like Kyle.
The stakes were high and about to get higher because Nichols had decided to seek the death penalty.
The DA chose first to prosecute Huskey for rapes and kidnappings he'd allegedly committed in the months before the killings. He secured several convictions by 1996, ensuring Huskey would go to prison.
After three years of legal wrangling, Huskey's murder trial finally began in early 1999. Because of years of publicity, the jury was picked in Davidson County and bused to Knox County to hear the evidence.
It was a bit of a spectacle. CourtTV, which later became truTV, sent anchor and reporter Clara Tuma to cover the trial. Crowds packed Judge Richard Baumgartner's courtroom every day.
Nichols, who once had presided as a judge in the same Division I courtroom, squared off against Moncier, a respected veteran, and Isaacs, a rising star in the East Tennessee legal community. Each side had their mental health experts.
All the while Huskey sat placidly in his chair at the defense table, saying very little. The most noticeable change over the years: he'd gotten paunchy in jail.
Jurors heard testimony about the murder victims. They heard experts talk about the growth cycle of maggots and how that related to a person's time of death. They heard dueling mental health experts testify about whether Huskey really had multiple personalities or was just making it up.
Professionals for the defense said they'd met Kyle. They testified that Huskey's disorder came from trauma he'd suffered as a boy, including a time when he'd been raped by a woman named "Connie."
Moncier recalls that he never met Kyle in all his years of representing Huskey. Isaacs, however, did.
During closing arguments, Nichols thundered like a preacher at the jury that it was time they put him away for good so he'd never be able to hurt any more women.
Moncier, in his closing, stepped onto the witness stand and pretended to be Kyle, reminding jurors that Kyle's "confession" about the crimes wasn't completely accurate.
He reminded the panel that his client was sick.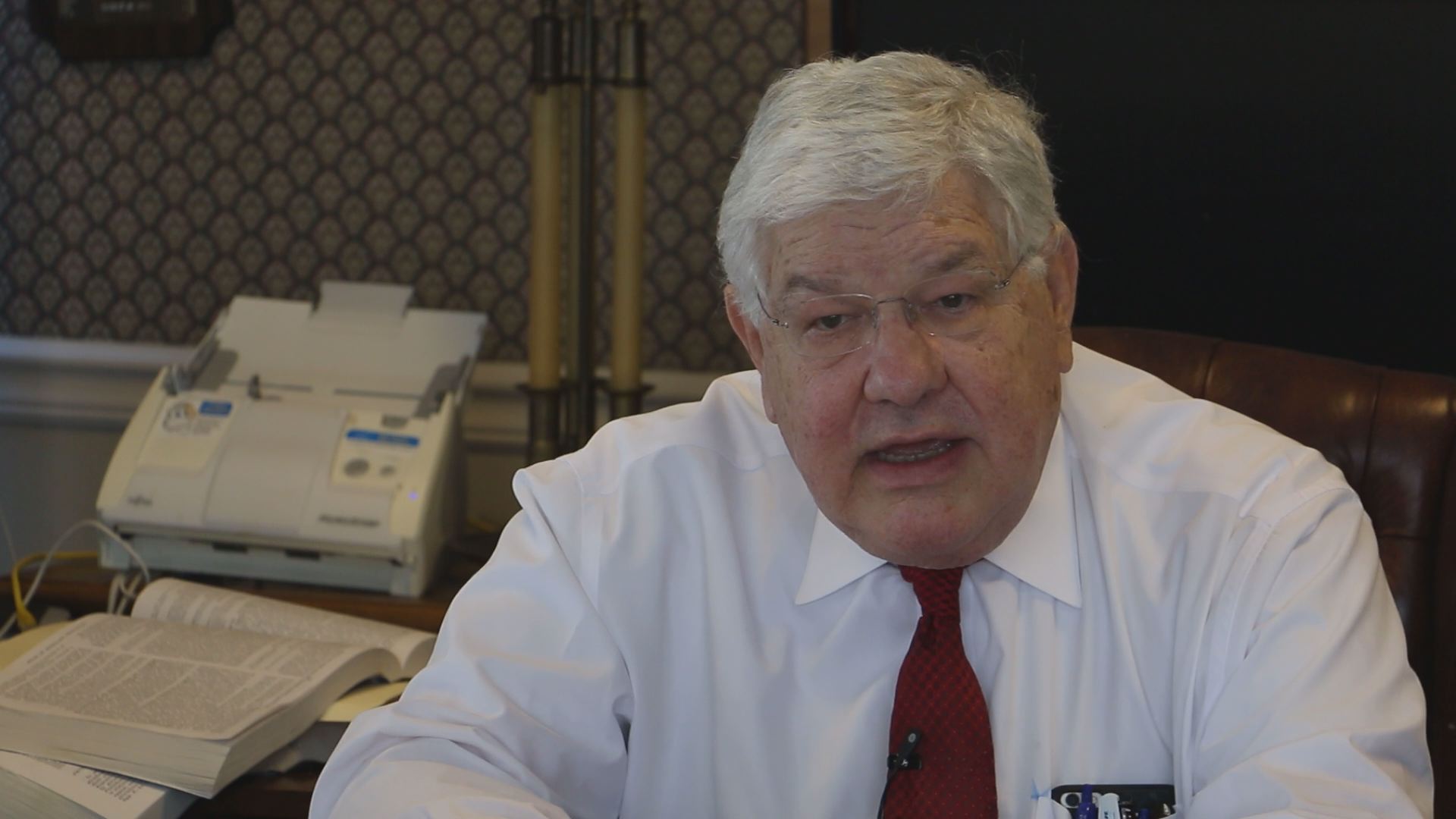 But when it was time to deliberate, the jury simply couldn't come to a conclusion. Most agreed later that the defendant had killed at least some of the women. But they couldn't come to a consensus on his mental state. By day five of deliberations they were hopelessly deadlocked.
The trial ended Feb. 13, 1999, in deflation. Baumgartner declared a mistrial. All that work, all those days of hearings and litigation and examinations. And no verdict to show for it.
Jurors piled back into their bus for the long ride home to Nashville. Scattered flurries blew across Knoxville. Toward the back of the bus, some members of the jury, including forewoman Leslie Boone, shared a bottle of Wild Turkey.
"It was medicinal," she would recall.
Back then Huskey's prosecution was among the most expensive in the state's history - well over $200,000. At one point the Knoxville News Sentinel got in the middle, ignoring Baumgartner's court order against publishing information about the defense's fees.
The case was also among the state's most prolonged, lasting from the fall of 1992 until late 2005. After the mistrial, the defense and prosecution kept fighting in court. Ultimately, appellate courts ruled that authorities had used a flawed warrant to seize items from Huskey's parents' trailer. They also found that his confession had been coerced.
Without the trailer evidence and Huskey's statements, Nichols had little left to prosecute the Zoo Man. The murder charges were dismissed in October 2005.
The case took its toll on Moncier in some ways, certainly financially. He spent untold hours and days on it when he could have been representing paying clients.
Huskey got two of the city's best attorneys appointed to him at no expense.
Moncier said he was driven in part by the notion the Constitution guaranteed all men were entitled to a fair trial, to justice. That's what he tried to give Huskey, he said.
"I like to say that I gave Tom Huskey the same degree of representation that O.J. Simpson got, and I believe that I did, and I'm proud of that," he said.
Moncier said he stays in occasional touch with Huskey.
Nichols said Huskey's ended up being one of the more fascinating cases of his career. He wishes, after the hung jury, that he'd have had another chance at prosecuting Huskey.
"I really have nothing to say to (Huskey)," he told WBIR 10News. "I think he's at exactly the right place that he needs to be. He needs to be incarcerated and in my view he should never be put back into free society. I believe him to be a very dangerous man."
Today, Huskey, a grandfather, is held at the privately run medium-security South Central Correctional Center in Clifton, Tenn., not far from Nichols' old hometown of Savannah near the Alabama line. He's serving what amounts to a 64-year sentence for the rape and kidnapping convictions that's set to end in November 2056, if he's not paroled beforehand, records show.
Nichols is retired from the DA's office. Most of the investigators are dead or retired. Baumgartner ended up leaving the bench in disgrace over a drug scandal. Moncier and Isaacs continue to practice law. Reporters who covered the case have all moved on.
Out off Cahaba Lane, thousands of cars and tractor-trailers whiz by every day on I-40, oblivious to the fact that a man once raped and killed women just yards away near a giant billboard.