Knoxville — Gus Gossert died with his sunglasses on.
Whoever shot the onetime celebrity DJ must have caught him by surprise in his Chevrolet off a then remote and rural part of Watt Road in West Knox County, crime scene photos show.
Authorities found the 33-year-old University of Tennessee alum Aug. 10, 1976, sitting behind the wheel of his car, head slumped to the side, blood running down his neck, sunglasses masking his eyes.
Gossert's killing is among the oldest cases that Knox County authorities are still trying to solve. No one's ever been charged with murder. A suspect once was identified, but investigators ultimately ruled him out.
"(Gossert) probably didn't know it was coming," said David Davenport, a longtime investigator now looking into the case for the Sheriff's Office's Cold Case Unit.
Gossert enjoyed a high-flying life.
After becoming interested in spinning records while a student here in Knoxville, the Pennsylvania native made it all the way to New York City, scoring gigs at WPIX and WCBS radio.
But he had, as a former girlfriend said, an "evil" side. He dealt drugs in New York. His crimes resulted in him going to prison for several years.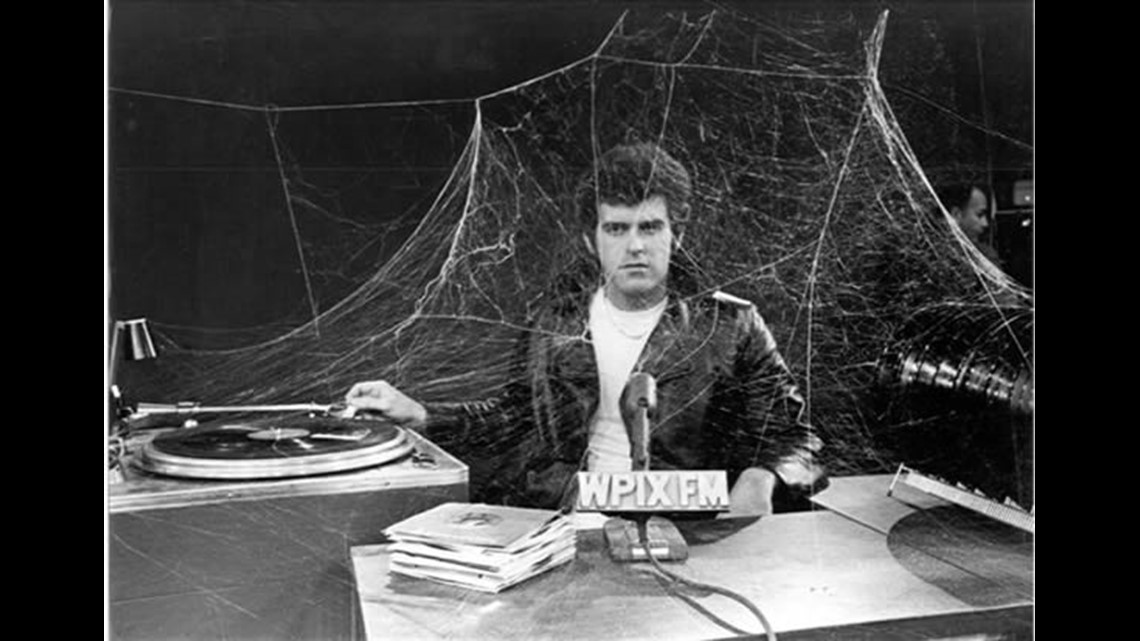 He sometimes ran around with the wrong people, and he didn't seem to care.
"I learned a lot from Gus Gossert," Harriette Schwartz told 10News. "And some of it was good, it helped me to grow up. But some of it was really, really devilishly awful."
The Knoxville radio community remembers Robert C. "Gus" Gossert well, although several people who 10News contacted declined to comment publicly about him.
He got his start after arriving at UT in the mid 1960s from Pennsylvania, his home state. Gossert was a musician, friends recalled, who caught the bug to be a DJ after making a trip to a broadcasters convention in Nashville.
After radio jobs in Hawaii and in San Francisco, Gossert scored a late-night shift with WCBS-FM. He was just in his mid 20s.
He loved music from the 1950s, the "oldies" of the era -- artists like the Flamingos, the Velvetones and Billy Ward and His Dominoes. Doo-wop featured tight, lush harmonies, mostly performed by black groups with a rhythm and blues feel.
Gossert gained fame among listeners and is credited with helping revive interest in the music form, long pushed aside by the electric pop and rock of groups like the Beatles, the Rolling Stones and the Who. He developed one of the highest-rated Sunday night shows in New York.
Gossert had a strong, deep voice and an easy conversational style. He often opened his program with a greeting from the "curly-headed kid in the second (or sometimes third) row".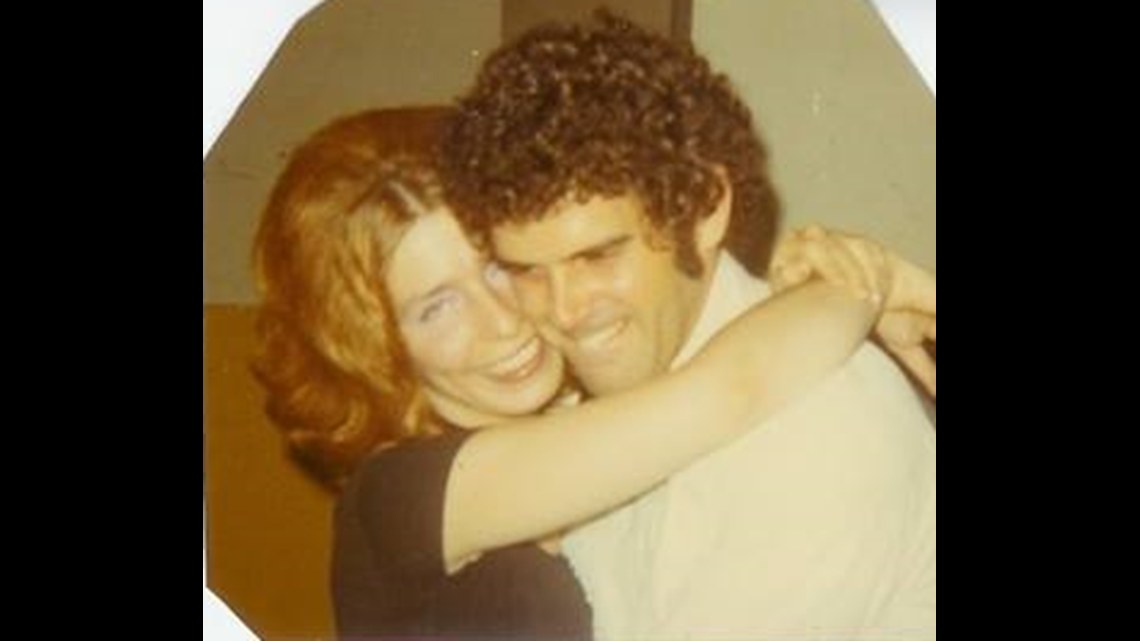 Schwartz met him as a young woman of about 21 in the early 70s at a venue on Second Avenue a few blocks east of Union Square in Manhattan. She loved his show.
She introduced herself. They started talking. One thing led to another.
They dated maybe six months.
Schwartz said she had a good time with Gossert and he introduced her to famous people. She got to sometimes sit in as he did his show, and she met famous artists such as Little Anthony and the Imperials.
Gossert lived in an impressive apartment near 60th Street and Columbus Circle west of Central Park. She knew he'd lived in East Tennessee, but he didn't say much about his time here.
"Gus was a very intricately made human being" she recalled for 10News. "There were a lot of facets to him. This was a guy that had a real parachute strung up over his bed in his apartment, and it looked like a harem, you know?
"I thought it was the weirdest thing. He also liked to take bubble baths."
Gossert liked to throw parties, including a notorious one at Halloween. Guests were expected to dress in character and stay in character.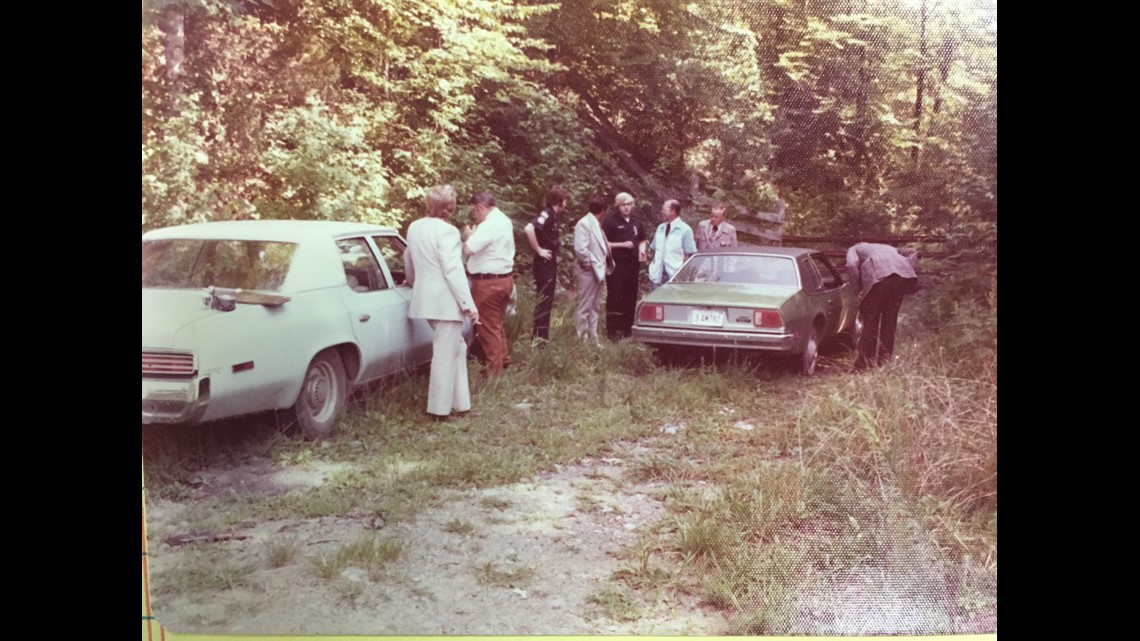 It was there that Schwartz experienced something that upsets her to this day. Someone -- she thinks it was Gossert -- slipped something into her drink that made her "paralyzed".
She discovered another troubling fact: He dealt cocaine, sometimes to people in high places. For example, she once saw the name of a man, a well-known "late-night host", in Gossert's phone directory.
He told Schwartz he sold that man cocaine.
Eventually, the police called Schwartz's home, wanting to know what she knew about the DJ and his drug-dealing. That was it for her.
She dropped him, but he still tried to talk to her. Schwartz said she made it clear she was through.
"He was dealing drugs, and I wasn't into that. I was young," she said.
Gossert was charged with drug dealing, convicted in 1973 and did time in a federal prison.
By 1976, he was out. Looking for a place to start over, he moved back to the Knoxville area and got a part-time job with WOKI in Oak Ridge.
Investigators guess Gossert had been sitting dead in his Chevy Vega parked by a cattle gate for a day or so when workers discovered his body on that August day in 1976. There'd been no sign of a struggle. It looked as if someone shot him from the passenger seat and then simply disappeared.
At first deputies said he'd been shot twice in the side of the head with a .380-caliber gun. They later determined he'd been hit three times.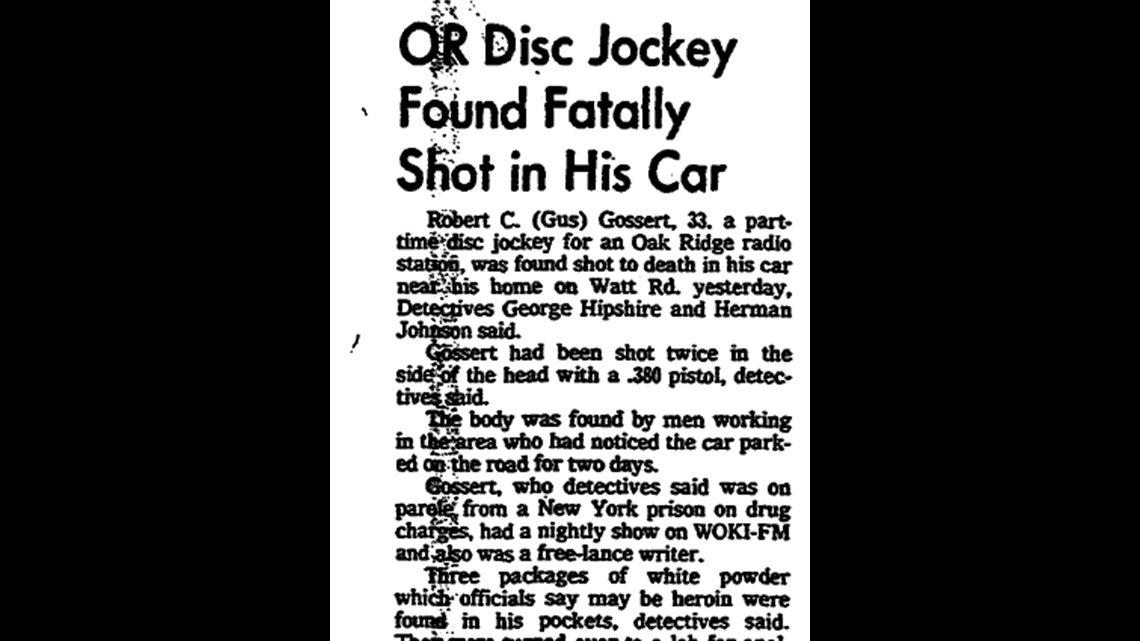 The car windows were down. It seemed clear he was there to meet someone.
Police found white powder in his pockets and a packet of powder in his apartment.
"In all probability, somebody was sitting in the car right beside him," Davenport said. "The shots were fired at close range like someone was sitting in the right front passenger seat."
Multiple theories were explored. Gossert's history with drugs was an obvious one. A witness suggested the killer could have been there to rip him off, Davenport said.
Or, maybe he owed someone money.
"At one time they thought a serial killer had killed him," Davenport said. "But that didn't pan out."
The serial killer was convicted of other crimes. Investigators couldn't match him adequately to Gossert.
No murder weapon was ever found.
Gossert had amassed an impressive list of phone numbers of people, many well-known, Davenport said. He was said to have dated singer Pam Tillis, the investigator said.
More than 40 years later, Gossert's homicide truly is a cold case.
"Not too long ago I came up with the name of somebody I needed to interview. But this name is so common. There's probably 50 of them," said Davenport, a former Jefferson County sheriff and TBI agent.
Schwartz stayed in touch with people she met through Gossert in the radio business. She heard pretty quickly about the killing.
'I'm not at all surprised at what happened to him," said Schwartz, who went on to a career selling American TV shows in international markets and now is retired and living in California.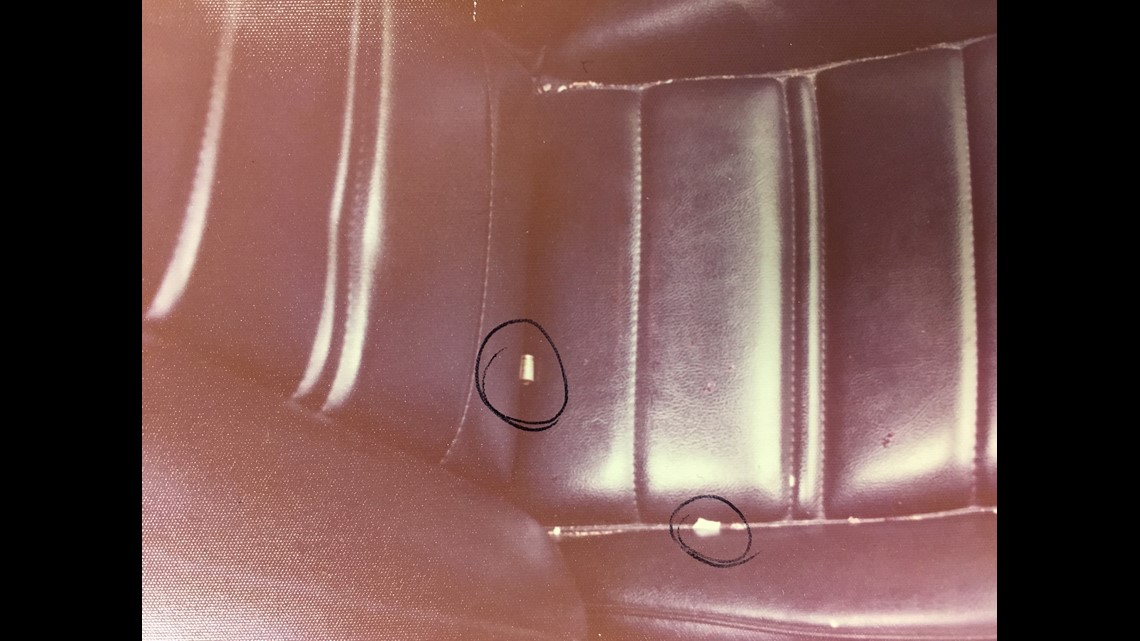 She said she's "heard stories" about what happened to him in Tennessee, including that he'd been dating a woman who had a boyfriend or a relative who disapproved.
He's still remembered on YouTube, where fans to this day can listen to some of his New York shows from the early 1970s. A Facebook page also has been created to commemorate his work.
"My feeling is that Gus Gossert brought oldies back to New York," Schwartz said. "And he could have been king if he had set himself straight. But he had other issues that got in the way."
Davenport said he welcomes any tips people may have about the killing. He can be reached through the Cold Case Unit at 865-215-2675.
Living miles and miles away from where Gossert came to an end, Schwartz said he no doubt brought it upon himself.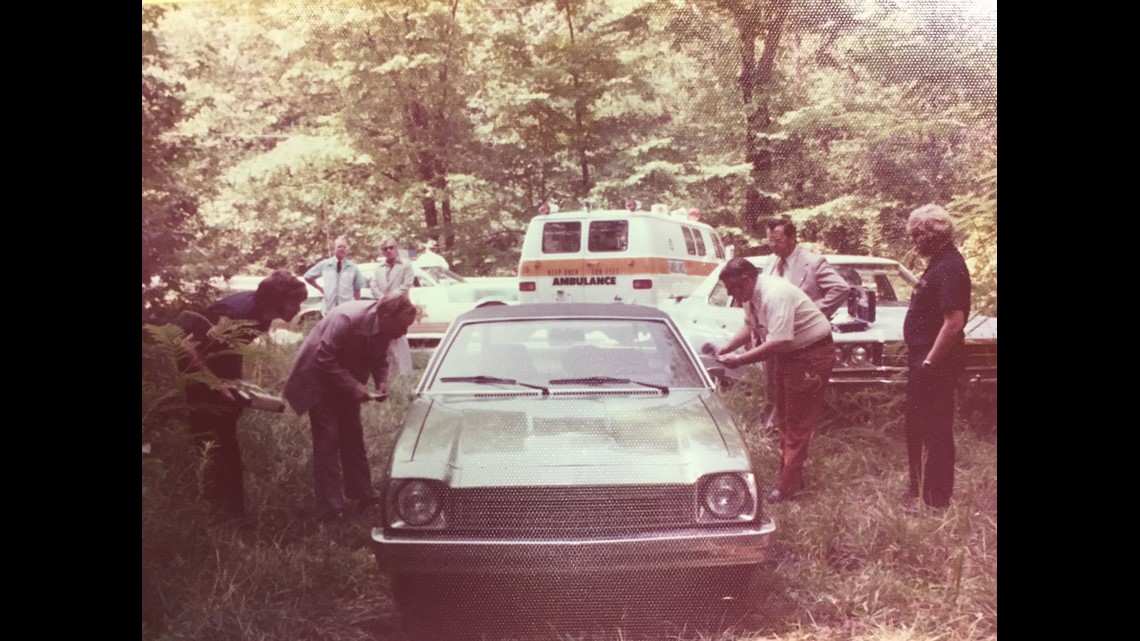 "I just feel like, Rest in peace, Gus. You had everything and you threw it away, and I'm sorry all this happened to you," she said.