KNOXVILLE, Tenn. — The attorneys for the family of a man shot and killed by a Knoxville police officer are threatening court action if the Knoxville Police Department and Knox County Sheriff's Office do not turn over requested documents from the investigation.
On Aug. 26, KPD K-9 Officer Dylan Williams fatally shot Channara Pheap, 33, after a struggle outside an apartment complex off Merchant Drive in Northwest Knoxville. The KCSO is investigating the shooting, based on a mutual agreement with KPD.
Both KPD and KCSO have declined to release many details of the circumstances of the shooting, citing the open investigation.
Attorney John Valliant, who previously worked with the family, told 10News that the autopsy showed that Pheap was shot in the back and that witnesses told him that it appeared that Pheap was shot as he was running away.
As a result of the shooting, activists have demanded more transparency and that KPD begin wearing body cameras.
Officer Williams gave his side of the story in a statement released through his attorney, Don Bosch. Williams claimed that Pheap matched the description of a hit-and-run suspect and when he tried to pat him down for weapons, Pheap "began to resist and fight."
Williams said that Pheap was able to get on top of him and attempt to choke him and eventually Pheap got control of the officer's Taser and used it on him. He said he was in fear for his life and had no choice but to fire his gun at Pheap. Phillips said Pheap was struck once in the side of his body before running away and ultimately collapsing.
Now, The Baker Law Firm and attorney Josh Hedrick have been hired to represent the family of Pheap and are conducting their own investigation into the shooting. Attorneys Lance Baker and Hedrick sent a letter Wednesday to city and county leaders to once again request a number of documents relevant to the investigation.
Baker said he had initially requested those records in a Sept. 9 letter to KPD Chief Eve Thomas and KCSO Sheriff Tom Spangler. He said he was directed to the District Attorney General's office because they had the case file, and was told that DA Charme Allen would meet with them after the office finished reviewing the file.
"This is concerning, as it appears to indicate the entire 'investigation' into the killing of Mr. Pheap took just a little more than three weeks," Baker wrote.
Baker said Pheap's family has been "left in the dark" about the investigation and that they are "entitled to know the facts surrounding his death."
The letter requests that a number of records, including the 911 call, the police report with witness statements, cruiser and other video, dispatch communications, all reports generated by the investigation and the autopsy report be turned over to the attorney's office.
WBIR has also requested many of the same records and has been unable to obtain them, though both agencies routinely restrict access to some records during the course of an open investigation.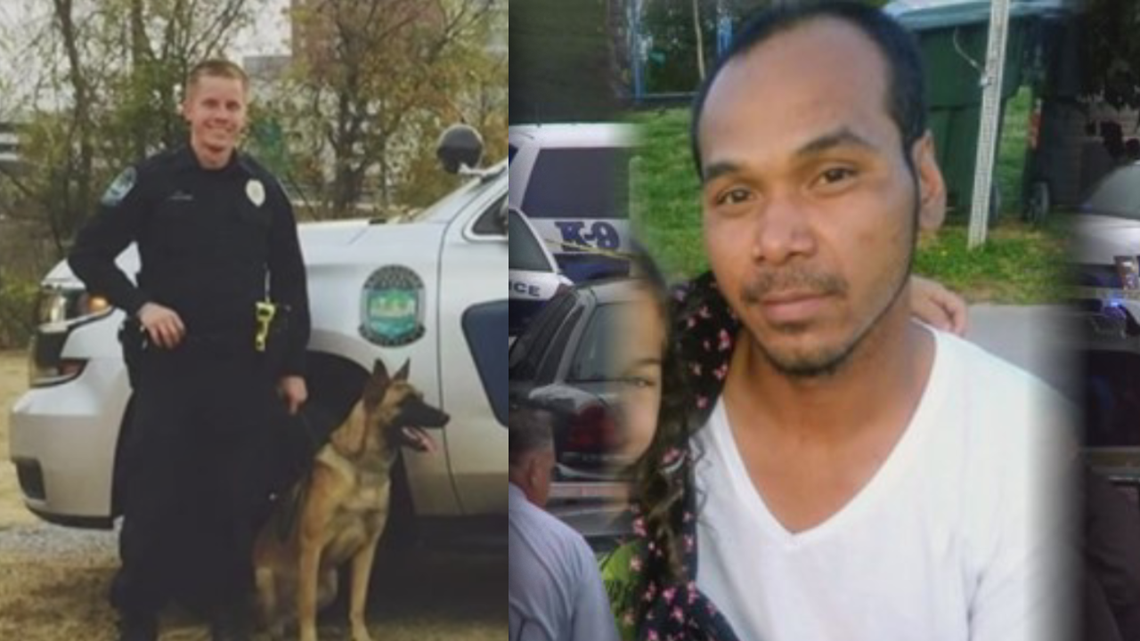 In his letter, Baker wrote that those documents are "public records created in the ordinary course of business" and are the "very sort of records for which the [Tennessee Public Records Act] was enacted to allow citizens to inspect if they wish."
Baker requested that all the non-exempt records they requested be turned over by Sept. 27, or they would file a petition in Knox County Chancery Court next week seeking the records.
"It is, therefore, highly disappointing - to us, and to Mr. Pheap's family - to discover, particularly in these tragic circumstances, that both of our local law enforcement agencies and their legal advisors have largely opted against transparency, buried their heads in the sand, and chosen secrecy instead," Baker wrote.